Need An Extra Push? Join our community of professionals and let's keep each other on track ~ ** EARLY BIRD: $49 FOR 12-MONTH ACCESS **
About this event
"The P.H.I.N.G Academy: Career Growth Private Community" is created by Mei Phing Lim @ Career Coach. It's an initiative to support corporate professionals on their career growth journey!
WHAT WE WILL DO TOGETHER (AND YOU'LL GET) WHEN YOU JOIN US FOR 12 MONTHS 👇
✅ Monthly Group Mentoring Session for Group's Members ~ LIVE MENTORING on the 1st Friday of every month where Mei Phing will answer questions submitted in advance by Members. All live streams will be available in the Group for replays!
✅ Monthly "Featured Professional" Sharing ~ Learn from fellow professionals who had "Been There, Done That" in their careers and how they got there. No B/S - real stories only! *Experts may also be invited based on Mei Phing's recommendations*
✅ Weekly Exclusive "Hot Tips" Careers Videos ~ Short impactful videos sharing practical and actionable tips for your career growth, workplace skills and job search. Mei Phing's highly popular #VideoWednesday series (previously on LinkedIn/ Youtube) will now be specially recorded for this Group only (yay!).
✅ Weekly Monday Goal-Setting ~ Motivational push and setting top goals to focus on this week so that you don't go off-track.
✅ Weekly Friday End-of Week Reflections ~ Lookback and CELEBRATE achievements and progress for the week!
✅ A Community of Professionals Just Like YOU ~ Surround yourself with fellow corporate professionals who care about their careers and ready to support each other. We welcome networking!
THIS PRIVATE COMMUNITY GROUP IS FOR YOU IF 👇
🚩 You are not disciplined or consistent enough to set goals and take action, even though you've tried many times but you always end up at square one. You're feeling frustrated and disappointed in yourself for "failing" again.
🚩 You are not sure which career advice to listen to and feel confused by the mixed advice out there given by "influencers" with no real corporate experiences or success. You want to surround yourself with fellow professionals who care about their career advancement, not just social media attention.
🚩 You are ready to give yourself another chance to start again and want to make sure that you will 100% take action this time around. You need this extra push!
PRE-LAUNCH SPECIAL MEMBERSHIP RATES 👇
✅ EARLY BIRD ~ 12-MONTH ACCESS @ US$49 ~ Till 31st May
✅ PRE-LAUNCH ~ 12-MONTH ACCESS @ US$99 ~ Till 31st August
✅ STANDARD ~ 12-MONTH ACCESS @ US$149 ~ From 1st September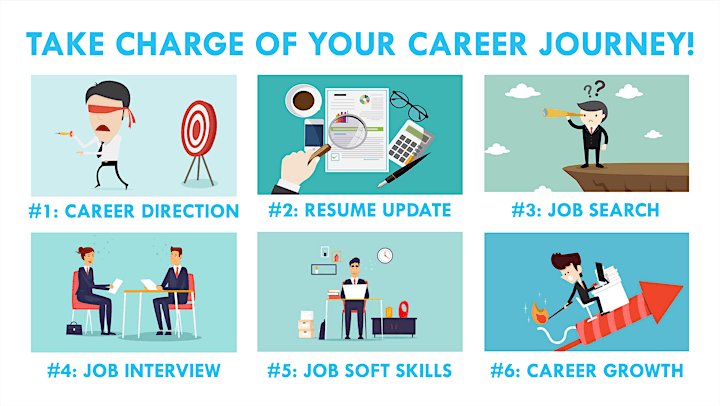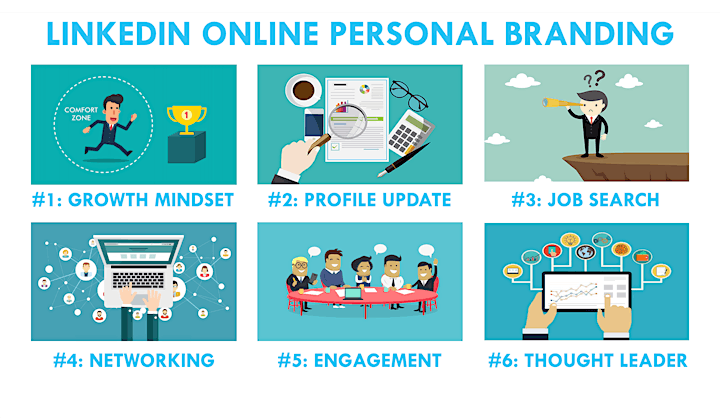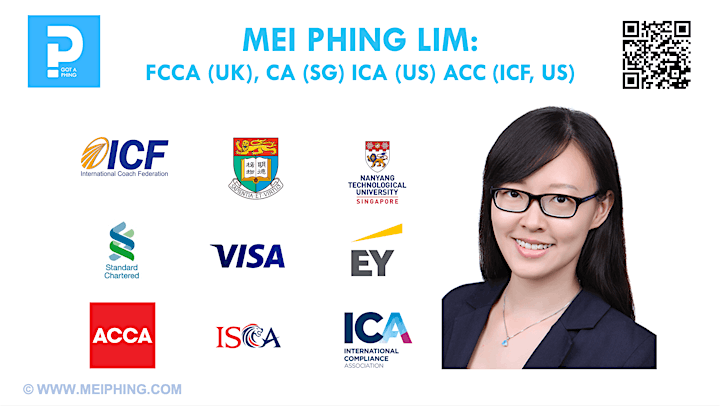 ABOUT ME:
Mei Phing Lim⚡Career Coach 🚀
Mei Phing Lim is a Professional Career Coach with more than a decade of corporate leadership experience and has been featured in the Top 70 Rising Personalities on LinkedIn Malaysia 2020. Mei Phing has empowered 100's of professionals from over 30 countries along their career journey and position themselves for career growth. Mei Phing is regularly featured as a keynote speaker on careers and personal branding at international events and conferences.
Prior to coaching, Mei Phing spent the last decade as a Governance, Risk and Compliance specialist with demonstrated leadership experience in the corporate world. She was consistently ranked top performer and fast-tracked to senior roles throughout her career in global companies. She is a Fellow of the Chartered Certified Accountant (FCCA & ACCA, UK) and Associate Certified Coach (ICF, USA). Mei Phing is a culture enthusiast and has travelled to 37 countries and counting.
COACHING & TRAINING:
✅ Career Interest & Direction - Gain clarity on your career path (and not get stuck)
✅ CV & Resume Review - Position your background, skills and experiences for your dream job
✅ Job Search Strategy - Practical tips for job hunt and connect with the right people
✅ Interview Skills - Boost your interview techniques and increase chances to get hired
✅ LinkedIn Profile Branding - Build a strong LinkedIn profile to attract career opportunities
✅ Job Soft Skills Upgrade - Develop and improve on your soft skills to do well at work
✅ Leadership Confidence - New leader or manager? Learn how to effectively lead your team
WHO I WORK WITH:
✅ Jobseekers
✅ Working Professionals
✅ New Directors, Managers & Team Leaders
✅ Corporate Organisations, Global Education Institutions (ACCA, HKU, NTU) & Student Associations
WORK WITH ME:
📌 1-1 Coaching Session
📌 Group Workshops - private (DM to book) & public (eventbrite)
📌 Event Conference Speaker
LEARN MORE:
🚀 Website: https://www.meiphing.com
🚀 LinkedIn: https://www.linkedin.com/in/meiphing
🚀 Testimonials: https://www.meiphing.com/testimonials
🚀 Follow on Instagram: https://www.instagram.com/thephingacademy/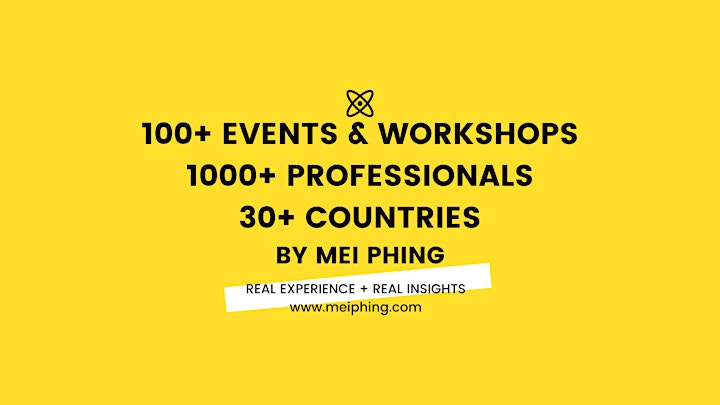 Date and time
Location
Refund policy