Play To Win 2016

Friday, April 29, 2016 at 9:00 AM

-

Sunday, May 1, 2016 at 7:00 PM (Singapore Standard Time Singapore Time)
Event Details
This is a 3 days  FREE workshop. We encourage you to come over for the full 3 days workshop. Empower yourself NOW!

Experience the cutting-edge of business & speaker training.
Join us at Play to Win in Singapore on April 29- May 1, 2016.
Here's some of what you'll learn at Play to Win:
The 10 steps to a highly profitable sales system

The 5 keys to power negotiation

The 8 keys to smooth running systems

How to bring creativity and innovation into your business

How to manage and lead under immense pressure

16 critical marketing tools every business can use

How to build a championship team that delivers results

How to speak on stage with unshakeable confidence

Identifying and prioritizing core values within your organization
All of that & so much more offered to you at NO cost.
Are you tired of going to seminar after seminar and still not seeing tangible results in your business?
Are you ready to grow your business and investments exponentially?
Are you ready to step up your game, take action and start getting the results you want?
Many people who attend seminars and workshops, learn a great deal of theory, but never actually get the chance to put it into practice. Most seminars and workshops consist of a speaker on stage talking at you, only providing guidance, concepts and methodologies, without any form of practical application. Students leave with an information overload and piles of notes that go home, get filed away and become nothing more than 'shelf-help'.
It's no wonder why so many who attend seminars never apply the lessons they have "learnt". We know that if you are reading this, you have probably done many free or even paid for courses, but yet there is still something missing. We get that you are frustrated, have had difficulties in the past, and just want your business to "work".
It's not your fault, and you're not alone.
There is a better way to learn
Play to Win is a very different type of event. Play To Win is all about immersing you into the content through simulated business exercises & games which give you the confidence and experience to readily apply the tools you learn directly to your business while having FUN. The result?
You learn so much deeper. You play and interact with others, and by 'doing the information' you remember it. You ingrain it into your body and mind, so not only do you remember it, you use it and implementation becomes – automatic.
You need to find a safe place to learn
Have you ever made a mistake while running your business? Did you learn a valuable lessons from that mistake? Many of the most profound lessons business owners receive, come from the mistakes they make.
Unfortunately for many, those mistakes first happen in the 'real world' where the consequences can often be all too real and devastatingly costly.
So how would it be if you could make all of those mistakes in a safe, simulated environment where you get the same lessons – but without the same consequences? That way, when you use a tool in your business, you get it right the FIRST TIME!
Experiential learning allows students to immediately apply their newly learned lessons, while giving them real-time feedback on how and where they can improve.
If this style of learning sounds like you, then Play to Win is for you.
Play to Win is a three day, fully immersive and interactive business training offered at no cost to you.
Find out EXACTLY what is holding you back
In just three days, you can discover EXACTLY what's been holding you back from seeing bigger and better results in your business, your career and your investments. Play to Win will give you the tools to change what's not working, allowing you to make more money and enjoy more free time than ever before!
Remember what Einstein said: the definition of insanity is doing the same thing over and over again, and expecting different results. Well, after you've been through Play To Win, you'll not only STOP doing what isn't working, you'll START doing what DOES work, and has worked for thousands of other successful people.
If you are serious about taking your business to the next level and want to learn in a powerful, hands on environment, then take action NOW and book your seat.
So if you are ready to learn and move your business rapidly forward, book your FREE ticket here today!
Your Trainer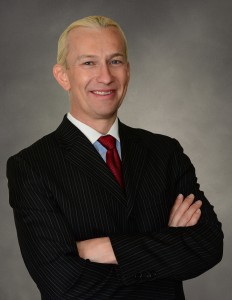 Clinton Swaine is the founder, owner and lead trainer of Frontier Trainings – The World Leader in Experiential Business Trainings.
Along with running and operating his own training company for the past 9 years, he has taught on many of the top stages around the globe with world renowned speakers, including: T. Harv Eker, Brian Tracy, Bob Allen, Mark Victor Hansen, Bill Bartmann and many others. He has expanded his global reach by teaching in places such as: The United Kingdom, Australia, Malaysia, Singapore, China, South Africa, Egypt, Costa Rica and Portugal. Over his time with Frontier Trainings, he has created the largest curriculum of experiential content in the industry. With over 200 unique games, exercises and processes which teach a vast range of business, personal development and speaking skills, he is widely recognized as the leader in his field.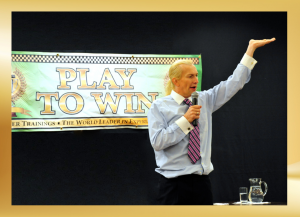 Q: Can I bring friends?
A: Yes, absolutely. We highly recommend you bring your friends, family, business associates and anyone with whom you may wish to do business in the future (you'll learn a LOT about them).
Q: Can I bring my kids?
A: Yes. We create an environment that is family friendly. If your kids are at an age (typically at least 9-12 years old) where they can operate independently from you, then absolutely bring them along. You'll be amazed at the amount their confidence, communication skills and independence improve.
Q: What hours will the course run?
A: The course begins at 9:00 a.m. each morning and typically runs until between 9-10p.m. Since the course is experiential, the timings are approximate and may change based on the group. The last day (Sunday) will finish at approximately 7:30p.m.
Q: I'm just starting out in business, will the course help me get going?
A: Yes. The games are designed to cater to each student's individual level of experience. We've had both billionaires and startup entrepreneurs in the same room and both have received incredible lessons to apply to the real world.
Q: I don't have a business, will this course help me with my job?
A: Yes. As mentioned above, the games are designed to cater to each student regardless of their occupation. In fact, most employees who've attended, have gone back to work, increased their productivity, improved their teamwork and leadership abilities and in many cases, received promotions or pay rises.
Q: Will this event turn out to be just another pitch fest?
A: No. The object of the course is to give you three days of value so that you can come, experience the games and see if this learning style is right for you. We spend less than one hour throughout the entire three days sharing with you what else we have to offer. The rest is experience and value for you.
Q: How many speakers will be on stage throughout the weekend?
A: This is not a multi-speaker event, only members of the Frontier Trainings team will be on stage teaching content. There will be no external speakers or sales pitches. Clinton teaches the majority of the content at every Play to Win.
IMPORTANT NOTES FOR SEMINARS
Please note that CyberQuote Pte Ltd acts as solely as marketing agent and it shall not be held liable for its content & quality of the delivery.
CyberQuote Pte Ltd respect the privacy of all our customers and visitors, and are committed to safeguarding the personal information you provided to us.
For the event registrations, you will be requested to provide your personal particulars, which include but are not limited to the following:
 a)      Full Name
 b)      Contact details, including telephone number/s and/ or email addresses
Please note that CyberQuote Pte Ltd will send out "Email Confirmation", Short Message Service (SMS), events / seminars and marketing via email to all registrants for all CyberQuote Pte Ltd events.
Should you wish to withdraw your consent from receiving events information, please contact us at CQCourse@cyberquote.com.sg.  All personal data held by CyberQuote Pte Ltd will be kept confidential, will not use and disclose to third parties. 
When & Where

Oasis Theatre
9 Penang Road #13-00
Singapore, 238459
Singapore

Friday, April 29, 2016 at 9:00 AM

-

Sunday, May 1, 2016 at 7:00 PM (Singapore Standard Time Singapore Time)
Add to my calendar
Organizer
CyberQuote Pte Ltd
With more than 16 years' track record in the financial industry, CyberQuote ("CQ") has built a reputable name among financial players as a quality training institution. CQ specialises in financial and trading education for both professionals and novices, delivering knowledge through theory and practical teaching by experienced practitioners.
Through leading edge financial seminars and courses, CyberQuote is able to maximise your success and meet your immediate investment and trading needs.