Description
****
NOTICE FROM THE PRESIDENT OF THE INSEAD ALUMNI ASSOCIATION, SINGAPORE - IN VIEW OF COVID'19
Dear attendees of our INSEAD Alumni Association Annual General Meeting,
We have been assessing the rapidly evolving situation of COVID'19 in view of our planned Annual General Meeting (AGM) next week, on Thu 19 March at Singapore Cricket Club (SCC).
While our AGM is significantly less than 250 attendees (the limit on max number of attendees put by Singapore Government for events), we want to ensure that our community is safe and protected in these circumstances. We are also aware of some cases impacting our community and in order to ensure we protect, not just our Alumni and guests, but also the reputation of INSEAD, we have taken the difficult decision to postpone our AGM planned for Thu 19th March to a later date.
We are assessing the virus situation and postponing policies in detail. We will also work in close collaboration with INSEAD and its Alumni Relations team to decide on the best date going forward. If an in person meeting is not possible in the coming months due to the situation we are working on virtual voting options and capabilities.
We want to continue to encourage everyone to stay safe and socially responsible. Stay safe & updated on all the Singapore government guidelines: https://www.gov.sg/features/covid-19
We will be sending further communications in the coming days. Till then, do not hesitate to contact me or email us at alumniassoc.sg@insead.edu if you have any queries. All my contact details below.
With warm regards,
President INSEAD Alumni Association Singapore
mob: +65 9759 3769
email: cintia.tavella@insead.edu
****
MEMBERS - ONLY EVENT

The AGM Gala Dinner is the flagship event of the year, a fun, elegant evening of great food, wine and engaging conversations that you don't want to miss! Dean Ilian Mihov will join us as keynote speaker for the evening. The AGM Gala Dinner is  a Members-only event in an historic Singapore location.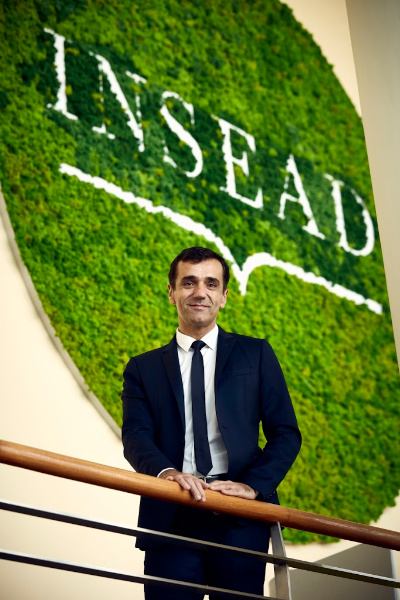 We will also be presenting the winner of the Business as a Force for Good Award Singapore 2020 Edition.
The INSEAD Alumni Association Singapore is one of the fastest growing alumni communities in the INSEAD network. The AGM agenda and key discussion points are avaible here.  

Pricing - includes a delicious 3-course dinner and free-flow of wine sponsored by the  INSEAD Alumni Association Singapore

Members: SGD $160
One guest per member: SGD $190
Dress code: Business Casual
If your membership is expiring between now and the AGM, renew your membership now and contact us asap to register for this special annual event. Start enjoying all the advantages of membership, for only $400 (3 years) and $150 (1 year).
You can find all relevant documents for the AGM here.
Unable to attend? We will miss you, but would appreciate it if you could fill out the proxy by 4pm Friday, 13 March 2020. Thank you for your cooperation!
---
Join the INSEAD Alumni Association Singapore now and contact us for the promo code so you can enjoy all the benefits, including special prices on this event.
Note: our event tickets are non-refundable. However tickets are transferable and may be resold/given away to fellow INSEAD alumni. Contact us for more details. This event is limited to INSEAD alumni and a guest each. If you signed up erroneously, we will reimburse you, but deduct the admin processing fee. We hope you understand. Check out our blog here.