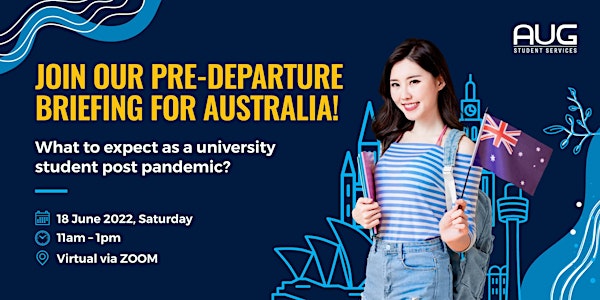 Pre-Departure Briefing - Australia
Learn about Australia life post pandemic
About this event
Are you going to Australia study? Unsure about what to prepare and expect? Don't worry, we have you covered!
Register now! Join us on 18 June 2022, from 11am-1pm virtually via Zoom!
Our partners would be there to share with you their special deals just for AUG students!
and....
Receive briefings on the latest safety measures in Australia!
This event is exclusively for AUG students.