Description
One place where you can see all the innovation in China (and across the world) - Join us at the 6th World Internet Conference, Wuzhen Summit, China from 19 - 22 October 2019
This year, Momentum Works is inviting international companies to join us at this event from 19 - 22 October. This is a great platform for companies who want to get exposure, connections, or opportunities in China, and with Chinese partners outside China in 2020.
More about the event: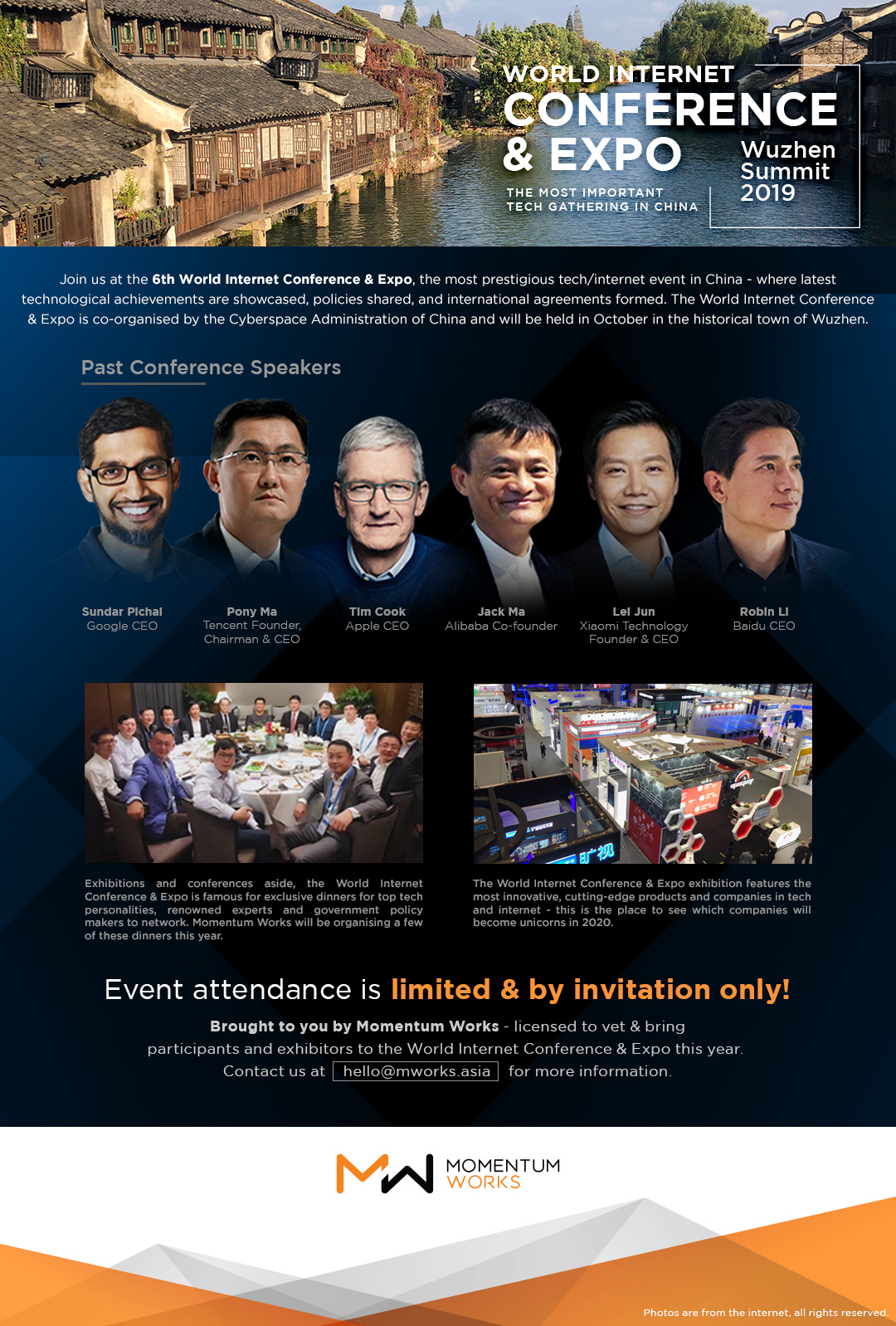 You can join Momentum Works delegation with as little as US$3,500 per company (inclusive of setting up the booth and 5D4N accommodation for 2 pax). We will assist you with the logistics in Wuzhen, help you set up the booth, and invite you for the other events that we are preparing to give you the tailored immersion programme that you are seeking.

Here's what you can expect:
As spaces are limited at this invite-only event, please email your initial interest and your company details by Monday, 9th September, to hello@mworks.asia.
We will reach out to you for a follow-up meeting thereafter to vet and confirm your attendance.
Feel free to contact us if you have any questions.