Description
A LUNCH SEMINAR ON 4TH OCTOBER, TUESDAY.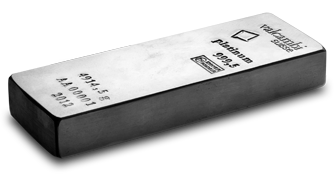 ---


In collaboration with KGI Ong Capital, we are having a lunch seminar in the heart of the Central Business District (CBD) at SGX Centre 1 on 4th October 2016, Tuesday. The topics that are covered will be the Fundamentals in Platinum & Technical Outlook for Gold in the 3rd/4th Quarter 2016.
KGI Ong Capital's Trading Strategist, Mr. Nicholas Teo, will be sharing about the Stories-in-Play that are driving the current market. From GoldSilver Central, Managing Director, Mr Brian Lan and Director (Private Wealth), Mr. Loh Mun Chun will be speaking.
---
TOPICS COVERED
Introduction to GoldSilver Central
Products & Offerings from GSC
About GSC Live!
Fundamentals in Platinum
Introduction to Platinum
Opportunities present in Platinum now
Platinum to Gold Ratio
Technical Outlook for Gold in the 3rd/4th Quarter 2016
Q&A


---
Who's Speaking.


Mr. Brian Lan
Managing Director, GoldSilver Central
Brian Lan is the Managing Director of GoldSilver Central and a member of the company's Board of Directors. As the Managing Director of GoldSilver Central, he is responsible for global business development, sales, and operational infrastructure. A well-respected voice in the field of precious metals investments, Brian is often sought after by the media for his expert opinion on the precious metals markets.

Combining his inspiration from years growing up against a backdrop rich with precious metals investment knowledge and revolutionary business ideas, he is one of the founders of GoldSilver Central in 2011. The company is propelled by his vision to empower investors with easy access to precious metals investments and its vital related services, to provide a complete one stop solution.

With his technical and business acumen, Brian has built up GoldSilver Central to expand her services and products in tune with the digital age, with real-time prices of physical bullion from reputable mints complemented with the ability to secure desired prices on precious metals products via a web portal. Prior to this, he started his career in finance and economics, as well as honing his skills in tech roles, specialising in search engine optimisation and search engine marketing before returning to his roots in precious metals investment.
Mr. Loh Mun Chun
Director (Private Wealth), GoldSilver Central
Mun Chun is a co-founder of GoldSilver Central, a Singapore based Precious Metals Dealer established in 2011. He currently serves as Director of Private Wealth at GoldSilver Central where he helps clients identify the directional and cyclical trends prevailing in the market using quantitative technical tools.

Prior to this, Mun Chun spent 8 years in Commerzbank as a Precious Metals Trader covering sourcing and marketing of physical precious metals including Gold kilobars, Silver, Platinum and related metals Palladium, Rhodium and Ruthenium. His responsibilities includes daily trading, hedging and arbitraging of price and interest rate risks for both Spot and Forward portfolios.

He began his career with United Overseas Bank Singapore's Gold department in 1991 and has worked in both the retail and wholesale side of the business, spending time in the Bank of Nova Scotia/ScotiaMocatta and Phillip Futures where he introduced to Singapore, the world's only Government guaranteed precious metals product – the Perth Mint Certificate Program. He served as Honorary Auditor and Social Secretary of the Singapore Bullion Market Association in 1994 -1995.

A graduate of the National University of Singapore, Mun Chun holds a degree in Business Administration majoring in Investment Management and Financial Markets and Marketing.
Mr. Nicholas Teo
Trading Strategist, KGI Ong Capital Pte. Ltd.
Nicholas Teo is a trading strategist with more than 25 years of front line experience with the Top investment banks. His exposure has seen him transcend across no less than four economic and market crises.
Nicholas's comments and insights are well covered by local and international media like The Straits Times, Business Times, Bloomberg, CNBC, Wall Street Journal, BBC, CNA, NOW TV and radio 938. He has also spoken and participated extensively in key trading and investment seminars across Singapore.
---
Keep a lookout for our Exclusive Give Away Promotion!
to be announced during the event
Reserve your free seats now!


About KGI Ong Capital Pte. Ltd.
With more than 30 years of experience in Futures and Derivatives industry, KGI Ong Capital was the first Futures Brokerage in Singapore and the pioneer Clearing Member of Singapore Exchange-Derivatives Trading (SGX-DT). Since its inception, KGI Ong Capital was bestowed the member number "001" from GES and SIMEX and works with world-renowned exchanges such as SGX, CME, EUREX and LME to provide a comprehensive suite of products for our clients.
As a wholly-owned subsidiary of KGI Securities Co. Ltd. ("KGI Securities") – the second largest securities company in Taiwan, KGI Ong Capital strengthens KGI Group's regional advantage in South East Asia and ensures clients enjoy a complete line of futures and derivatives product offerings, including foreign exchange and securities (options on equity indices).