Description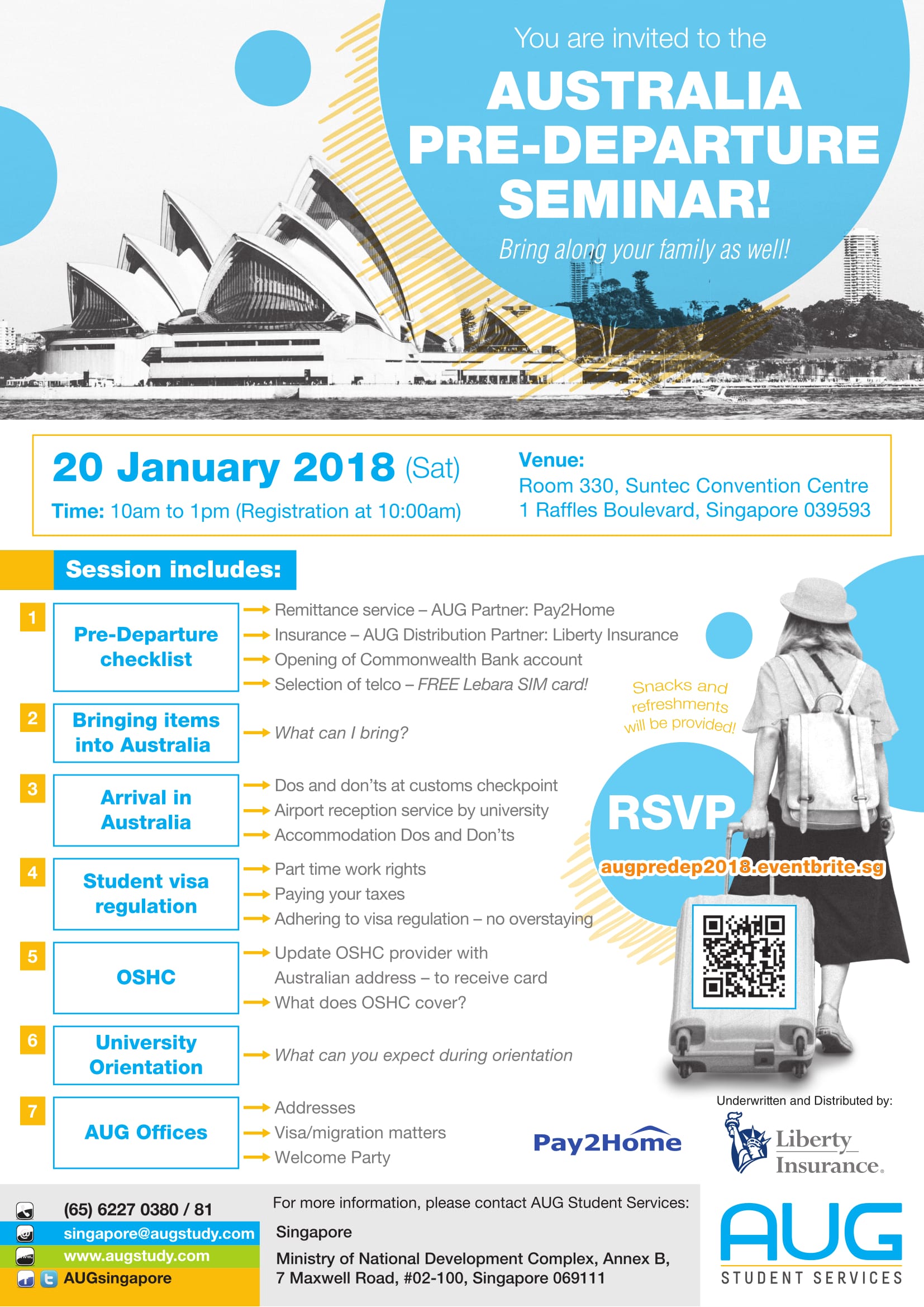 Dear students,
Congratulations on your confirmation to the school of your choice!
You are cordially invited to our Pre-Departure Seminar briefing session. Parents and friends are welcome to attend this informative talk.
The topics that will be covered in this seminar are listed in the poster above.
This session will also include services that you'll find especially useful for when you're in Australia.
Get special promos becuase you are an AUG Student :)
** As seats are limited, please limit to one student + one parent/friend! Kindly register for the number of pax coming for event.
See you there!