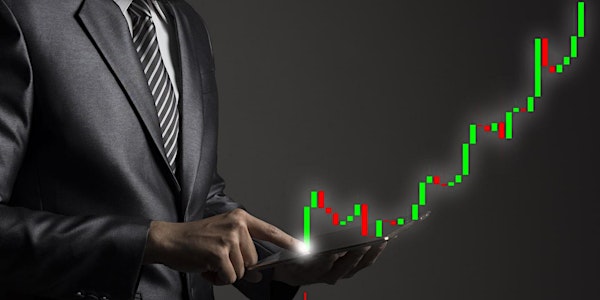 Price Action Class (Webinar)
Date and time
September 8, 2019 · 9am - September 8, 2025 · 12pm +08
Description
Hey There!
Yong Yik here! Just like you, I'm a value investor AND I'm a momentum trader. This means that I hold both undervalued stocks and take advantage of any short to medium-term opportunities in the market.
If you do not know me, don't worry! Head over to my YouTube link where I do TONS OF VIDEOS FOR FREE!
https://www.youtube.com/channel/UC1r1MH-3CZNOW5Ce3P-uSSQ/videos


So what is this about?
This would be a newsletter list for you to subscribe and receive news, updates and more about stocks I'm looking at or already entered into!
Furthermore, I'm looking to share with you guys a complete Price Action Course that would really improve your investing decisions by 10x!


Joining the newsletter is 100% FREE OF CHARGE!
Why?
Because I want you to know that I'm right here by your side at every step of the way in this investment journey! The only way for us retail investors to beat the market is to unite together and help each other improve every day!


So what are you waiting for! Sign up now~
------------------------------------------------------------------------------------------------------------------------------------------------------------------------
Disclaimers:
This website and its contents contain the opinions and ideas of the authors. Authors, trainers and individuals who appear before the audience are not financial advisors. Information, course and third-party links of this website are purely for educational purposes only. It is not a recommendation to purchase or sell the securities of any of the companies or investments herein discussed. Reports, videos and sharing are distributed with the understanding that the trainers, analysts and their associates are not engaged in rendering legal, accounting, investment or other professional services. If the participant requires expert financial or other assistance or legal advice, a competent professional should be consulted. Neither the trainers, analysts nor the associates can guarantee the accuracy of the information contained herein the report and its contents. All investments consist of a certain amount of risk. If one is not comfortable with any investments, please refrain from taking any actions.
Please note that by signing up in this newsletter by Alpha Investors with your personal data, you agree that Alpha Investors may collect, use and disclose my personal data for purposes in accordance with its Privacy Policy and the Personal Data Protection Act 2012. You understand that my personal data, including images and face may be used for marketing purposes by Alpha Investors or its partners; and you hereby consent to receive marketing and promotional materials by telephone, SMS or e-mail and through other channels as determined by Alpha Investor.