Principles 7: Web API Prerequisites: Principles 6
About this event

Continuing from where we left off in Principles 6, students will build upon their elementary web programming skills gained in earlier courses - learning to further architect, develop and deploy sophisticated, feature-rich and interactive web applications. In the first half of the class, we will do a deep dive into JavaScript - exploring the deeper concepts and programming paradigms that the make the language so powerful in the online domain.

Web applications nowadays are getting really robust and can usually achieve anything under the sun. However, applications are scoped down a great deal if they're unable to retrieve or manipulate information over the Internet.
Web APIs is a concept that allows you to create HTTP based RESTFUL services - marrying multiple pieces of applications coded on different platforms/technologies under a single common protocol. The ability to consume Web APIs redefines your application's feature sets to unlock the next level of interactivity and global outreach.

Web APIs also proved to be crucial in abstracting difficult and tideous software implementations into easy-to-use and callable endpoints for any software/applications to consume over the Internet. Simply put, the sky is the limit.

In this course we will learn about the concepts of RESTFUL APIs and how it serves as a common protocol to Web APIs.
One will also be able to appreciate the high level abstraction the Web APIs provide over accomplishing otherwise difficult tasks such as retrieving weather information across geographic locations to even fetching the latest news articles of their favourite topics from the Internet.
Students will also learn JavaScripts advanced concepts and programming paradigms which includes how JavaScript Promises encapsulates the concept of asynchronicity in JavaScript and how that plays a huge part in the consumption of Web APIs in their application.

Appreciate the high level abstraction that Web APIs provide over accomplishing otherwise difficult tasks such as retrieving weather information across geographic locations to even fetching the latest news articles of their favourite topics from the Internet.
Deep dive into JavaScript advanced concepts and programming paradigms that make JavaScript a powerful scripting language for the web.
Explore JavaScript Promises as an encapsulation over asynchronous natures of JavaScript in consuming Web APIs over the Internet.
Hands-on experience on using Insomnia as an graphical companion application as they integrate Web API components in their application - translating abstract data into a more accessible data visualization.
Introduction to JSON as the common format for payloads with complex data structures to traverse via Web APIs - focusing on converting native data formats to and fro JSON format for network transfers.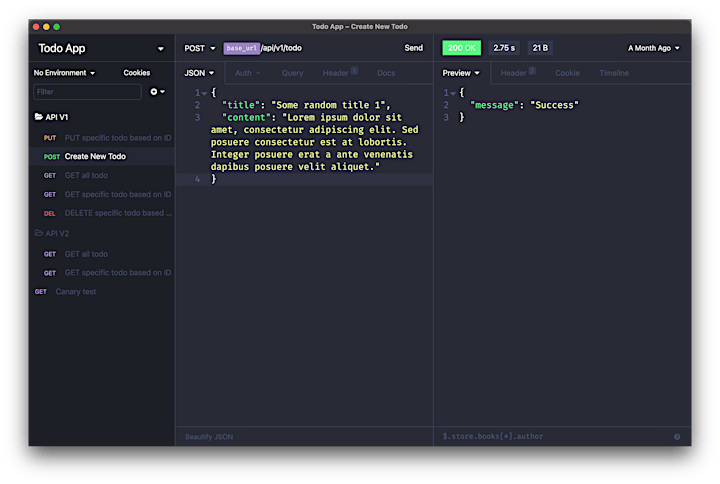 This is an 8-lesson course. Lessons will be conducted at Bukit Timah campus on Saturday 3 Jul- 21 Aug, 9am - 11am.

As Singapore's only home-grown authorised Training Partner in the AWS Partner Network, we are proud to offer the first youth coding programme in ASEAN that leads to official Amazon Training, Certification and Credentials.
This programme leads up to the Principles X Cloud Computing 1 and Cloud Computing 2. Completion of this programme leads to a Certificate of Completion issued by AWS and will prepare students to sit for the AWS-proctored exam which confers the AWS Cloud Practitioner credentials (#8 of the Forbes 2020 list of the top IT certifications in the world); exam fee to be paid separately.
Our partners:

For enquiries, please contact us at +6531389477 or enquiries@sgcodecampus.com.
Organiser of Principles 7 @ Bukit Timah SAT Weekly : 3 Jul - 21 Aug | 9am-11am
School Policies
We can't wait to welcome you on Campus! Before you arrive, here are some of our Campus policies that you need to be aware of.
MINIMUM CLASS SIZE
Please note that we require a minimum of 3 Code Campers to start a class. You will be fully refunded if the class minimum is not fulfilled.
MISSED CLASSES AND MAKE-UP CLASSES

SG Code Campus offers structured and outcome-driven courses to equip our Code Campers with the necessary programming proficiencies to progress through our learning roadmap. Full attendance for each course is important to ensure that students are able to progress smoothly in their learning journey.
For a missed lesson, the student will receive a video link to the lesson missed that will expire in two weeks, as well as any necessary materials used in class. Subject to the availability of the instructor, a 15-min consultation can be arranged after the student has covered the video and attempted any necessary exercises to clarify any student doubts. 
CANCELLATIONS & REFUNDS
We strive to maintain a low instructor-to-student ratio for our courses to maximise the learning experience. Hence, seats are limited and we greatly value each and every seat that we offer. If you cancel your registration for any of our courses for any reason whatsoever, the following refund policy applies:
100% full refund if written notice of any cancellation is received by us at least 14 days before the start date of the course.
100% credit refund if written notice of any cancellation is received by us at least 7 days before the start date of the course. 
No refund will be given if written notice of any cancellation is received by us less than 7 days before the start date of the course. 
There will not be any refund or credit offered for physical classes that need to move online. We have continuously honed our conduct of online classes, and are confident that our online classes will still deliver a fruitful learning experience for the kids.
Please note that credit refunds are valid for 12 months from the date of issue, and can be applied to any other SG Code Campus course (subject to availability) within the validity period. If a course of a lower value is selected as a replacement, no refund of the difference in course fees will be given.
WHAT TO BRING
We provide all necessary equipment for students in the classroom, including a Macbook and other hardware devices where applicable. Your child should bring a water bottle and a jacket, as it can get cold in some of our classrooms.
PHOTOGRAPHY & VIDEOGRAPHY
Please note that photographs and/or videos may be taken during classes or events for educational, training and marketing purposes.
If you do not wish for you or your child to be featured in any educational, training and/or marketing materials, please notify us via email at enquiries@sgcodecampus.com, prior to the start of your child's course with us.