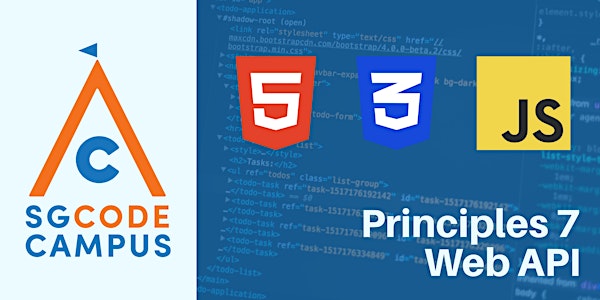 Principles7 @Online SAT Weekly:11Sep -13Nov|10am-12pm(No lesson 9 & 16 Oct)
Principles 7: Web API Prerequisites: Principles 6
About this event

Continuing from where we left off in Principles 6, students will build upon their elementary web programming skills gained in earlier courses - learning to further architect, develop and deploy sophisticated, feature-rich and interactive web applications. In the first half of the class, we will do a deep dive into JavaScript - exploring the deeper concepts and programming paradigms that the make the language so powerful in the online domain.

Web applications nowadays are getting really robust and can usually achieve anything under the sun. However, applications are scoped down a great deal if they're unable to retrieve or manipulate information over the Internet.
Web APIs is a concept that allows you to create HTTP based RESTFUL services - marrying multiple pieces of applications coded on different platforms/technologies under a single common protocol. The ability to consume Web APIs redefines your application's feature sets to unlock the next level of interactivity and global outreach.

Web APIs also proved to be crucial in abstracting difficult and tideous software implementations into easy-to-use and callable endpoints for any software/applications to consume over the Internet. Simply put, the sky is the limit.

In this course we will learn about the concepts of RESTFUL APIs and how it serves as a common protocol to Web APIs.
One will also be able to appreciate the high level abstraction the Web APIs provide over accomplishing otherwise difficult tasks such as retrieving weather information across geographic locations to even fetching the latest news articles of their favourite topics from the Internet.
Students will also learn JavaScripts advanced concepts and programming paradigms which includes how JavaScript Promises encapsulates the concept of asynchronicity in JavaScript and how that plays a huge part in the consumption of Web APIs in their application.

Appreciate the high level abstraction that Web APIs provide over accomplishing otherwise difficult tasks such as retrieving weather information across geographic locations to even fetching the latest news articles of their favourite topics from the Internet.
Deep dive into JavaScript advanced concepts and programming paradigms that make JavaScript a powerful scripting language for the web.
Explore JavaScript Promises as an encapsulation over asynchronous natures of JavaScript in consuming Web APIs over the Internet.
Hands-on experience on using Insomnia as an graphical companion application as they integrate Web API components in their application - translating abstract data into a more accessible data visualization.
Introduction to JSON as the common format for payloads with complex data structures to traverse via Web APIs - focusing on converting native data formats to and fro JSON format for network transfers.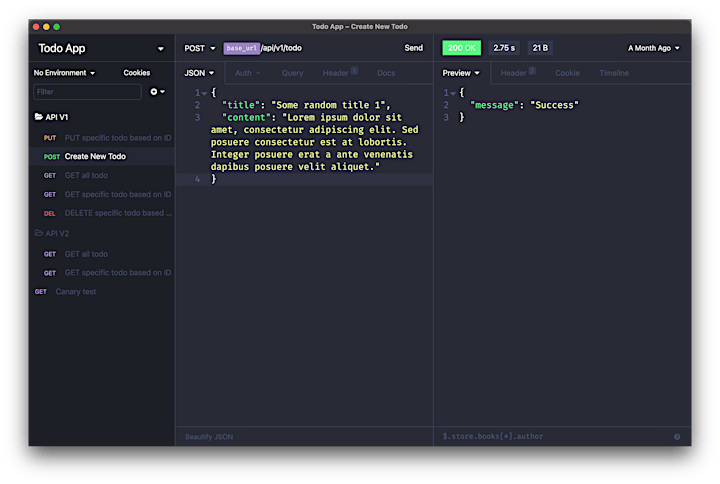 This is an 8-lesson course. Lessons will be conducted online via zoom on every Saturday 11 Sep- 13 Nov, 10am - 12pm. No lesson on 9 and 16 Oct.

As Singapore's only home-grown authorised Training Partner in the AWS Partner Network, we are proud to offer the first youth coding programme in ASEAN that leads to official Amazon Training, Certification and Credentials.
This programme leads up to the Principles X Cloud Computing 1 and Cloud Computing 2. Completion of this programme leads to a Certificate of Completion issued by AWS and will prepare students to sit for the AWS-proctored exam which confers the AWS Cloud Practitioner credentials (#8 of the Forbes 2020 list of the top IT certifications in the world); exam fee to be paid separately.
Our partners:

For enquiries, please contact us at +6531389477 or enquiries@sgcodecampus.com.