Multiple Dates
Prioritising the Findings of Neuroscience for Education
Event Information
Refund Policy
Contact the organizer to request a refund.
Eventbrite's fee is nonrefundable.
About this Event
Essential Teaching Techniques to Improve Student Performance and Well-Being
Prioritising the Findings of Neuroscience for Education
P3S3
The major importance and value of neuroscience findings to teaching, unfortunately, are just not being matched by a level of interest and a rate of adoption appropriate to the value of this new-found knowledge. This session focuses on how neuroscience has developed and made a huge contribution to 'education science' – the science of how we learn. The principles and understandings that are embedded in education science can powerfully inform teaching and learning. Enhanced teacher understanding, for example, of principles such as 'transfer' in knowledge acquisition and the role of prior knowledge is key to improved teaching and learning. Teachers and students benefit greatly from a better understanding of what motivates students, from spacing lessons over time, utilizing cognitive tutoring (especially, for example, in mathematics), employing repetition and varied approaches to get the most out of learning, exploiting the value of facilitating learning as a social activity thereby boosting student engagement, knowledge and skill acquisition, and of increasing importance, a growing understanding of the nature and impact of student learning difficulties and conditions (such as autism). This session is designed to highlight the key findings and add them to the teacher's 'toolbox' of professional knowledge and skills.
Refunds will be based on case by case basis.
EventBrite's fee is non-refundable.
All government prevailing tax is non-refundable.
MCI reserves the right to postpone, combine or cancel any events at its own discretion.
MCI reserves the right to amend the terms & conditions.
There are no refunds if you are unable to attend an event.
The event link will be emailed to you 5 days before the actual event.
Please email Kimberly Tan at Kimberlytan@mcinstitute.com.sg for enquiries.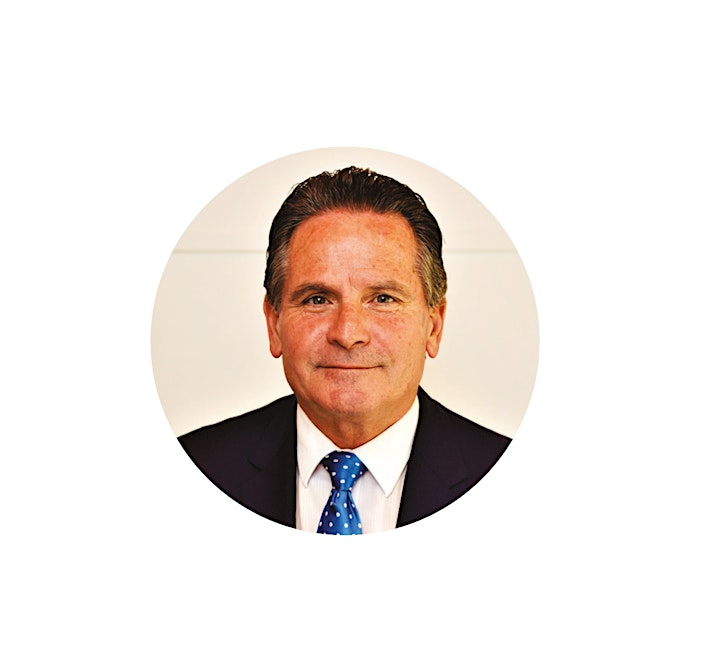 Peter is an internationally recognised and respected professional with over 40 years' experience in education. His practical knowledge and understanding of education began with 18 years in Victorian schools, where he taught a broad range of disciplines and held numerous school leadership roles. This direct involvement in schools at the commencement of his career has equipped Peter with a thorough knowledge and understanding of the dynamics of schools, teaching, learning and of students. Subsequently, Peter moved into education-based roles outside of the school setting, Peter has held a number of senior management roles in very significant programs and organizations internationally. These include: three positions as general manager; one as national manager; and four senior management roles. Peter has had overall management responsibility for the world's largest and most complex education assessment program - the Program for International Student Assessment or PISA. He has established national education programs in both Australia (NAPLAN) and the Kingdom of Saudi Arabia (NAP).
Peter has been intensely involved in the application of technology in education. He introduced, for example, the first large-scale on screen marking technology in Australia (Pearson's ePen) that went on to become the national standard for marking in the NAPLAN program - involving over 1 million students annually. He was also significantly involved in promoting the digital curriculum work of The Le@rning Federation at Education Services Australia that involved the generation of specialist digital content for schools, backed by $180m of state and commonwealth funding. Peter project directed the planning and development of the My School website in Australia commencing this work in 2009 and subsequently in 2013 the introduction of NAPLAN online assessment through its National Sample Assessment program. Peter also led for the first three years of its development, the NAPLAN online program. He has also been closely involved with the use of technology to support international programs including PISA.
Most recently, at the OECD, Peter has managed both the PISA and the PISA-based Test for Schools programs that have provided him with invaluable international experience. Peter's work at the OECD included leading the revitalization of the PISA 2018 assessment domain of Global Competence and exploring the dimensions and possibilities of what can be called the 'new metrics' - that attempt to evaluate performance of countries, schools and students in the 'non-traditional' domains of teaching and learning that are considered vital to students' ability to succeed in life and work in their post-school years.
Peter is very keen to further extend his experience, knowledge and skills through working collaboratively with colleagues internationally, in service of the educational advancement of students (especially those suffering disadvantage) and to support and lead the work of schools in evaluating and improving their performance. In 2018 Peter will be Global Project Director for the Balanced Scorecard for Schools (or BSFS) program in partnership with Marshall Cavendish Education, Singapore, as well as acting as an advisor to the Minister for Education in the Kingdom of Saudi Arabia.
MCI MasterClass Live series aims to bring the best practices and teaching strategies to fellow educators around the world.  With technology as an enabler, our expert trainers are able to conduct each webinar like our signature face-to-face sessions where MCI can stay true to our commitments to:
(1) sharing of best practices
(2) providing a platform of exchange
(3) engaging in hands-on interaction
(4) taking home implementable strategies for the classrooms.

Location
Refund Policy
Contact the organizer to request a refund.
Eventbrite's fee is nonrefundable.