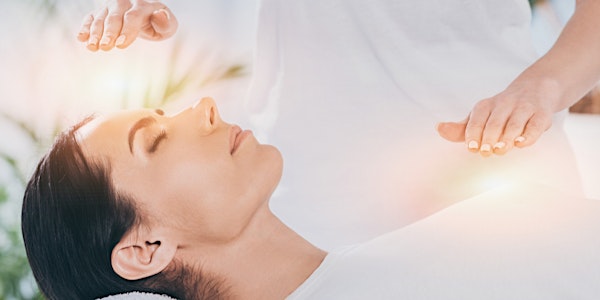 PRIVATE REIKI HEALING THERAPY
Reiki healing energy is a holistic system for balancing, healing and harmonizing all aspects of the person's Mind, Body, and Spirit.
Date and time
Wed, 7 Jun 2023 15:00 - 16:00 +08
Location
Mindful Space 10 Winstedt Road Block A 02-02 Singapore, 227977 Singapore
Refund Policy
Contact the organiser to request a refund.
Eventbrite's fee is nonrefundable.
About this event
Reiki is a hand-on natural healing system that restores our physical, mental and emotional into their original state of perfect balance. The benefits of Reiki energy healing was well documented and include significant reduction with stress and anxiety levels, relief of pain and discomfort from chronic illness, assists lowering heart rate, improvement of the immune system, promoting recovery after surgery and anaesthesia, increased confidence, promotes relaxation, greater tolerance to others and revitalizes energy.
Reiki healing is used as a very effective measure to reduce pain and trauma. Reiki can be used as a full-body treatment that allows the body to release energy blockages and relieve the effect of any ailments on the body.
An open-Heart Reiki attunement is given at the beginning or end of the session, to allow the temporary Reiki flow in the palms. The Heart attunement aims to strengthen & build a strong healthy heart chakra so that you can bring healing & support to yourself. An open-heart chakra may also be able to boost your energetic protection and balance other chakras.
Regular application helps develop and strengthen your emotional-mental resilience against stressors from modern day living. Additional energy healing principles will be applied to further anchor new energy to bring wholeness in your being.
Each session is customized to attune to your specific intentions and ailments.
The client may choose to add-on 5 minutes of Sound Healing Therapy to enhance the process of the healing.
For more information, please visit our website: https://harmonicspace.net/services-and-offerings/#harmonise-reiki-healing
Frequently asked questions
What can I expect during a Reiki session?
What are the potential benefits of Reiki healing?
Can Reiki heal specific ailments or diseases?
Are there any side effects or contraindications for Reiki?
About the organiser
MY PERSONAL AWAKENING…
I experienced my first taste of yoga while working for a high stress corporate trading company where I began my training as a yoga therapist.
Through years of continuous training in the same field, it set me onto a path of questioning the nature of existence and realms of reality beyond our understanding of life.
Since then my path has evolved beyond yoga study toward more holistic healing work.
I have spent the last few years engrossed in the disciplines of Reiki Healing, Sound Healing, Yin Yoga, Yoga Therapy, Meditation and Tantra.
It is through this research that I began to identify a connective commonality between these modalities and their energetic footprint on our bodies.
The goal is to grow so strong in the inside that nothing on the outside can affect your inner wellness without your conscious permission.
I inspire to share the tools and practices I have gathered to help you find balance grounding and provide a safe space for your well being.