Pro Series: Zine Design (Food Zines with Benjamin Chee) | library@orchard
library@orchard presents a Zine Design workshop on creating food zines with Benjamin Chee.
About this event

Important Notice
This programme/event is open to members of the National Library Board, Singapore. Please ensure you have your myLibrary username on hand before proceeding with the registration. If you do not have a myLibrary username, you can create one here: https://account.nlb.gov.sg/
Important Registration Info
1. Registration via Eventbrite is required to state your interest in this workshop. An automatic 'order confirmation' email will be sent to you noting that your registration is received.
2. Email libraryorchard@gmail.com with the following info by 10 September 2021, 11.59pm after registering your interest on Eventbrite:     
Email Subject Heading: Registration for Zine Design (Food Zines with Benjamin Chee)
Your Name
Your myLibrary username (a valid myLibrary username is required)
Attach (up to 10mb) or send us a link to your portfolio of narrative illustrations/ zine-making/ (optional) short form writings. Do let us know if you do not have any prior experience.
3. Successful registrants will be notified via email 3 days before the workshop date and are required to confirm their attendance.**Conditions apply.
4. This workshop is for participants aged 16 years and above.
5. Please note that zines created at the workshop may be selected and reproduced for NLB's showcase/ free distribution to the public.
About the Programme
Have you ever wanted to share your personal experience with delicious food, itched to share bite-sized information you've learned - its origins, history, or recipes; or do you have an original story about food which fuses the fantastic and the imaginary? Join Benjamin Chee in a Zine Design workshop that is all about food, as we explore ways to get your delicious story across to your audience, using comics as the medium.
About the Artist
Benjamin Chee (@charsiewspace) works as an artist in games, and creates comics in his free time. He created Charsiew Space, a story about smugglers in spaceships cooking forbidden pork. He has published 7 other titles since then, and has also been collected in anthologies such as LONTAR  Issue #5, Liquid City Vol. 3, and SOUND: A Comics Anthology.
About the Series
Zine Design is a series of workshops that highlights DIY culture and zines as a form of creative expression. Join us for a workshop or two and your zines might just be showcased!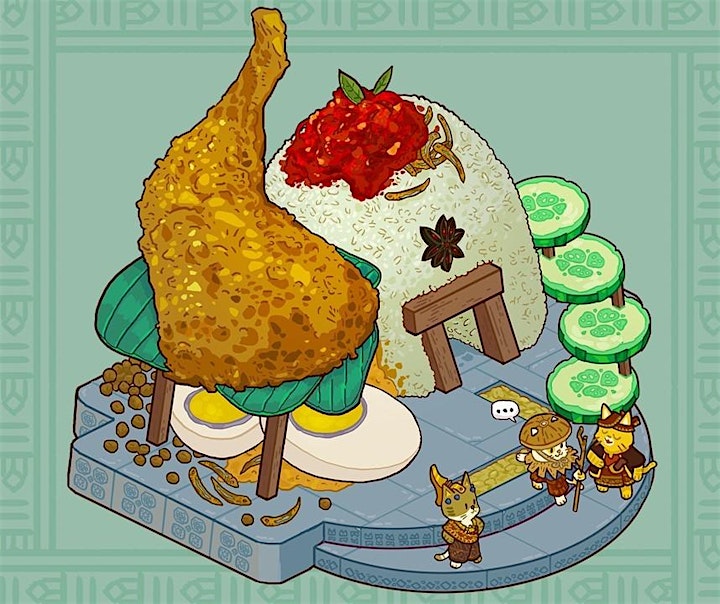 Organiser of Pro Series: Zine Design (Food Zines with Benjamin Chee) | library@orchard
The National Library Board (NLB) manages a network of 27 public libraries, the National Library and the National Archives of Singapore. NLB promotes reading, learning and information literacy by providing a trusted, accessible and globally-connected library and information service through the National Library and a comprehensive network of Public Libraries.