Pro Series: Zine Design (Introspective Zines with Anngee Neo)
library@orchard presents a Zine Design workshop on creating introspective zines with Anngee Neo
About this event
*This session was rescheduled from 31 July 2021 (Sat). All registrants will be informed of the outcome of their registration closer to the new date.*

Important Notice
This programme/event is open to members of the National Library Board, Singapore. Please ensure you have your myLibrary ID on hand before proceeding with the registration. If you do not have a myLibrary ID, you can create one here: https://account.nlb.gov.sg/
Important Registration Info
1. Registration via Eventbrite is required to state your interest in this workshop. An automatic 'order confirmation' email will be sent to you noting that your registration is received.
2. Email libraryorchard@gmail.com with the following info by 12 July 2021, 11.59pm after registering your interest on Eventbrite:     
Email Subject Heading: Registration for Zine Design (Introspective Zines with Anngee Neo)
Your Name
Your myLibrary ID (a valid myLibrary ID is required)
Attach (up to 10mb) or send us a link to your portfolio of narrative illustrations/ zine-making/ (optional) short form writings. Do let us know if you do not have any prior experience.
3. Successful registrants will be notified via email 3 days before the workshop date and are required to confirm their attendance.**Conditions apply.
4. This workshop is for participants aged 16 years and above.
5. Please note that zines created at the workshop may be selected and reproduced for NLB's showcase/ free distribution to the public.
About the Programme
Many of us carry experiences and histories that are instrumental in forming our identity and how we relate to the world. Oftentimes, we don't give ourselves the time and space to process these experiences and reflect upon how they may shape us in ways we might not expect. Given how the past year has caused a big disruption to our lives, our routines, and our mental wellness, participants are invited to dive within and untangle their thoughts to put them on paper. Basic materials will be provided but do feel free to bring your own!
About the Artist
Anngee Neo (@illobyanngee) is a Singapore-based illustrator who creates drawings with an emphasis on storytelling with compelling characters. Her quirky, surreal and whimsical works have breathed life to children's books such as The Rock and the Bird and Do Gallery Sitters Sit All Day? Things People Really Do In A Museum. She has made illustrations for campaigns and books for National Gallery Singapore, National Museum of Singapore, and Esplanade.
About the Series
Zine Design is a series of workshops that highlights DIY culture and zines as a form of creative expression. Join us for a workshop or two and your zines might just be showcased!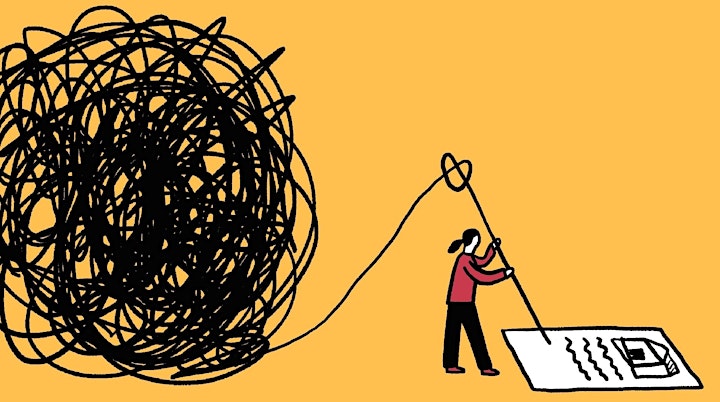 Organiser of Pro Series: Zine Design (Introspective Zines with Anngee Neo)
The National Library Board (NLB) manages a network of 27 public libraries, the National Library and the National Archives of Singapore. NLB promotes reading, learning and information literacy by providing a trusted, accessible and globally-connected library and information service through the National Library and a comprehensive network of Public Libraries.