Sales Have Ended
Ticket sales have ended
Thanks for registering for the upcoming Coaching Class! See you there!
Sales Have Ended
Ticket sales have ended
Thanks for registering for the upcoming Coaching Class! See you there!
Alibaba is used as a case to illustrate the process how a stock can be analyzed and proper valuation carried out.
About this event
Stock Investment Masterclass – Alibaba Has Tremendous Growth Ahead
Investors love growth stocks and that's why high growth tech stocks like Facebook, Amazon, Apple, Google and Microsoft have reached new high share prices.
There are many ways to make your money work harder, e.g. through rental property investment or having a successful online business. Stock investment however is deemed to be a superb investment asset class; for instance, investing into S&P 500 index from 1926 through 2018 yields an average annual return of 10%.
Picking the right individual stocks gives even higher yields. The most famous guru in the investment world is Warren Buffett and he has a very simple winning formula. Buy only stocks of Wonderful companies:
Buy companies which you understand (Circle of Competence)
Buy companies with durable competitive advantage (economic moat)
Buy at a discount with Margin of Safety (MOS)
A key reason you should invest to get higher returns from your savings is to beat inflation and grow your savings in preparation for retirement age. 
This masterclass aims to crack the gurus' winning code and we will examine the winning formula above in detail. In particular, we want to use Alibaba as a case study to see if it meets the criteria of a great company and how we can invest in it.
Alibaba owns 33% of Ant Financial, an exciting Fintech company that is filing for IPO and Alibaba is a mighty e-commerce giant and its cloud computing offering takes the number 1 spot in Asia Pacific. If you have missed the chance to own Amazon, Alibaba may be your next best bet.
At the end of the 2-hour coaching class, you will understand your circle of competence, the various types of competitive advantages a company can enjoy, the financial metrics which really matter (profitability, financial health, revenue and earnings growth drivers), how valuation (using relative PE, PEG ratio, Discounted Cashflow Formula) of companies can be done to determine if a stock is selling at a discount.
Zoom details will be provided after your registration.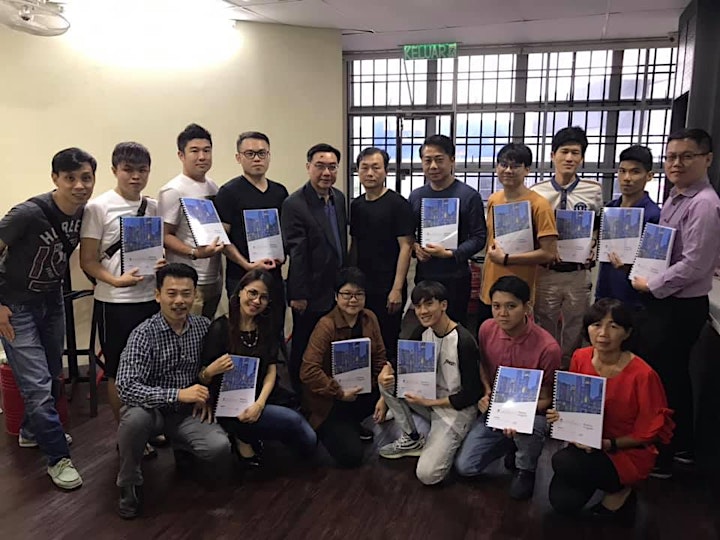 About the trainer
Tan Liong Hai has some 20 years of senior level experience in the telco and technology sectors. He is also a serial entrepreneur who has founded a few successful companies. He spends a large part of his time now just investing in the stock market, growing his stock portfolio which currently stands at $1mil, built up from capital saved and years of investing. When he decided to step away from the corporate world, he took courses in Value Investing and Options strategies.
A prolific reader of investment books and publications, he is co-founder of investment blog Journeywithmoney.com and a trainer of 2 stock investment programs, with unique contents developed by him and his partners. He is also co-founder of the investment Mastermind Group Financial Gym. He is author of the book "Stay CALM & Invest".
Organiser of Profit From Biggest E-Commerce Company - Smart Stock Market Analysis
JourneyWithMoney website is the brainchild of four people from diverse backgrounds and with different life experiences, brought together because of a common passion, investing wisely with end-goal of achieving financial and time freedom as early as possible.Collectively they are known as the CALM (Cheng Kok, Angel, Liong Hai and Marcus) investors. They are also all graduates of Options Mastery Programme. The CALM investors have had varying degrees of success investing in the stock market, primarily in the US and Singapore equities. They strongly believe in the power of investment and making money work harder. Doing this requires acquiring the right knowledge and strategies, learning from mentors who are already successful investors.