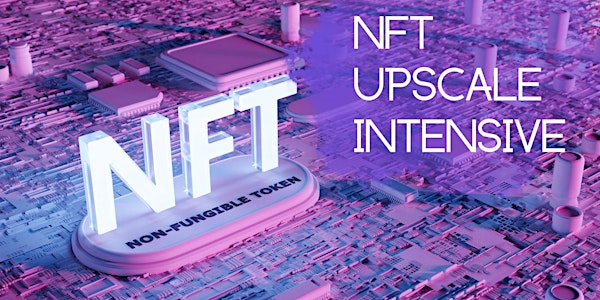 Profit From NFTs (ZOOM Webinar)
NFTs and the Metaverse: An unlimited business opportunity. At the end of the webinar you will walk away with comprehensive knowledge
About this event
The next version of INTERNET IS HERE
Do you know that the number of people who have gained familiarity with NFT (Non-Fungible Tokens) has soared since 2021? In fact, it has risen from 20% in 2021 to 65% in 2022.
If you have never heard of NFT before, it's natural to respond with skepticism, being afraid to explore or jump into it.
Do you remember when, in the year 2000, people were skeptical about the internet?
"Why do I need a website?"
Imagine if you were the early adopters 20 years ago. You would have built massive wealth from the trend.
We know how confusing this is. That is why we are giving a free NFT Upscale Webinar to explain it to you:
💡 What are NFTs?
💡 How do NFTs work?
💡 How did NFTs become so popular?
💡 The Future Trend of NFTs
Here's why you can't miss out on the NFTs, Web 3.0, and Crypto Revolution.
It's about the future of money and how Web3 will impact our lives for generations to come.
While it is still evolving, this revolution provides an opportunity to build wealth for:
✅ Artists
✅ Creators
✅ Musicians
✅ Graphic designers
✅ Investors
✅ Entrepreneurs
Get in now and start experimenting. Everyone is experimenting at this stage. There's no reason to feel like an outsider or to believe you can't catch up.
Get your ticket to reserve for our webinar >> https://ooogaaglobal.com/nft-course/