Description
Myth: Habbatus-Sauda should be taken daily
Truth: It should be taken in specific doses, and in specific circumstances.
By popular demand, SimplyIslam's Prophetic Healing course makes a return this September! Commencing on the 16th of September 2019, this introductory course will share and exemplify Prophetic Healing approaches. Participants will be exposed to the medicines and treatments as practiced by Prophet Muhammad, Allah's Peace and Blessings be upon him.
There is a cure for every disease of this earth. We have to strive towards seeking the knowledge of the remedies to these diseases. Prophetic Healing has been passed down over a thousand years, and still remains relevant and effective to this day. Learn of the many remedies and techniques that could remove harm from your bodies and keep us healthy and spritely.
Our Prophetic Healing Course, now into its 12th iteration will commence on the 16th of Septemebr 2019. This 6-session in-depth course will discuss on the health benefits of Sunnah Foods such as Honey, Apple Cider Vinergar, Olive Oil and Habbatus-sauda; share remedies for common ailments such as fever, migraine and others; and techniques and usage of ruqya and cupping (al-hijamah), and the treatment of ailments caused by magic and the evil eye.
Cource commences on 16 September 2019 (Every Monday)! Register NOW at: https://prophetichealing.eventbrite.sg
Hurry, limited Early-Bird tickets available now!

Course Details
Commences on 16 September 2019 (Monday)
Course Dates:
16 September 2019 (Monday)
23 September 2019 (Monday)
30 September 2019 (Monday)
07 October 2019 (Monday)
14 October 2019 (Monday)
21 October 2019 (Monday)
Time: 8 pm to 10 pm
Frequency: Every Monday
Teacher: Ustadh Muhammad Salleh
Medium of Instruction: English
Texts: Course Notes will be provided
No. of Lessons: 6 Lessons
Fee: $160
Venue: SimplyIslam.sg (152 Still Road, Singapore 423991)
Dates are subject to change.
Course Overview:
Principles of illness and medicine

Interconnectedness of religion and medicine

Common Ailments

Categories of fever

Treatment of fever through natural medicine e.g. cold water

Treatment of diarrhoea and the benefits of honey

Headaches, Migraines and Constipation

Causes of headaches and migraines

Treatment of headaches through the use of henna

Treating constipation by using senna

Hypertension, Worry and Anxiety

Causes of Worry and Anxiety

Treatment of the ailments through spiritual reflection

15 remedies for the treatment of worry and anxiety

Benefits of dates and senna

Cupping

Theory behind the practice of cupping

Medical benefits of cupping

Practical

Cardiac pain

Treatment of cardiac pain through dates

Importance of number seven

Benefits of various dates

Wounds and Incantation

Treatment of wounds

Benefits of papyrus and vinegar

Incantation for general treatment

Incantation for wounds, ulcers and pain

The Evil Eye

Understand the definition of evil eye

The negative effects of the evil eye e.g. illnesses, diseases, death

Washing to remove the effects of the evil eye (ghusl and wudu')

Poison, Magic and Emesis

Removing poison through cupping

To counter the act of magic by removing the item that bewitches

Evacuating the place that is bewitched

Evacuation of poison through emisis

Food and Drink

The benefit of eating in moderation

The benefits of certain food such as dates, honey etc

Manners when eating e.g. position while eating

Keeping away from food which is not suitable to one's constitution

Sitting while eating and drinking
Course Requirements
Students should have interest in Prophetic traditions, specifically on the subject of healing as advised and practiced by Prophet Muhammad, Allah's Peace and Blessings be upon him. No other knowledge, exposure or familiarity is required.
Payment Details
Payment, by cash, NETS, or credit card, can be made personally at SimplyIslam during office hours. Our address: 152 Still Road Singapore 423991.


About the Teacher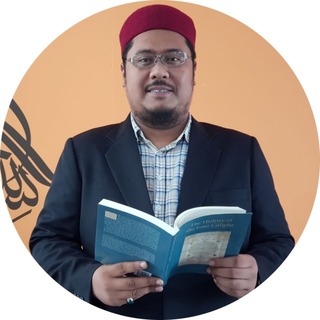 Ustadh Muhammad Salleh
Ustadh Muhammad Salleh is a graduate of Madrasah Aljunied Al-Islamiah and has completed his full-time pre-university studies at the madrasah. He also studied at the Universiti Kebangsaan Malaysia. He is an accredited Asatizah certified by the Islamic Religious Council of Singapore and the Asatizah Recognition Board and is SimplyIslam's Director of Academic Operations, managing our weekend Islamic school and academic programs. He is also SimplyIslam's Arabic Language Consultant and regularly conducts translation and interpretation assignments. He is an expert on Prophetic healing and medicine and regularly conducts the "Prophetic Healing" course at SimplyIslam. He is proficient in Arabic, English, and Malay.
Student Testimonials
Ustaz Salleh has excellent knowldege of the topic. I've gained so much useful knowledge for self and family. Ustaz is also forthcoming in sharing with the class on knowledge related to the topics. [Haidah]
Jazakallah khairan for providing the platform to receive the knowledge. Ustaz Mohamed Salleh is knowledgeable in his field yet humble. Alhamdulillah. [H Fazeelathunnisa]
The course has given me a clearer view of sunnah practices by the Prophet (saw) in accordance to relevant Hadiths and I believe that the knowledge will be useful in applying to daily life and work. [Lisda]
Overall the course is definitely very good. Utz Salleh is very knowledgeable and very approachable. [Arul]
The course is very useful and can be applied in our daily activities. [Siti Aishah]