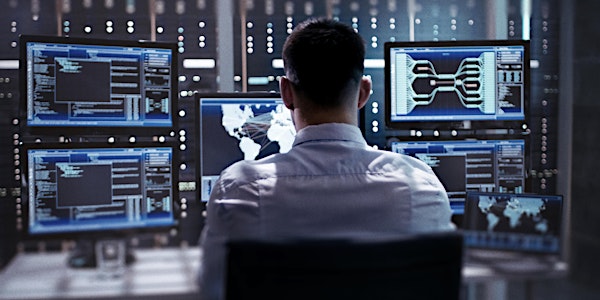 Public Sector Cybersecurity Forum 2022
Singapore Standard Time 8:55 AM-12:00 PM (GMT+08:00)
When and where
Location
Mandarin Oriental Singapore 5 Raffles Avenue Singapore, 039797 Singapore
Refund Policy
Contact the organizer to request a refund.
About this event
Zero Trust Architecture and Ransomware Protection: Two-Pronged Approach to Secure Smart Nation
Accelerating Zero Trust and anti-ransomware strategies for protecting mission-critical applications and infrastructure for safer, more secured government networks
Zero Trust is a strategic approach to cybersecurity that secures an organisation by eliminating implicit trust and continuously validating every stage of digital interaction. It's a way for government agencies and departments to build resilience in their IT environments.
Public sector agencies are modernising their IT systems to better serve their missions and citizens. While advancements have been made in cloud and IOT – fuelled by COVID-19 – cyber defence, detection, and recovery capabilities have not kept up.
Public sector organisations need to take advantage of new technologies to improve their cybersecurity and supply chain while centralising visibility and operational control over national information technology.
Both the United States and the United Kingdom have recently called for a move to a Zero Trust approach to security and outlined Zero Trust architecture design principles in an effort to modernise and improve their national cybersecurity.
Smart Security Architecture for a Smart Nation
Singapore also embraced the Zero Trust strategy, launched last year, and has spelled out a "Zero Trust" method in protecting government applications and information technology systems.
To complement this, a new Government Cybersecurity Operations Centre will also begin work to do real-time online monitoring to allow the public sector to swiftly thwart cyber threats.
Ransomware is also rising at an alarming rate in Singapore. Hackers involved in ransomware attacks are shifting their focus from other countries to target Singapore, given the level of digitalisation has increased.
The Republic's share of such focused attacks worldwide jumped to No. 21 in the first half of 2020 and rose to No. 11 in the period from January to June 2021. There is no sign of abatement, and the rate is only projected to go up.
The current geopolitical environment, especially Russia-Ukraine cyber activity makes security best practices imperative. The time to follow Cybersecurity best practices is now.
This isn't a time to panic, but it is a time of heightened alert and awareness of credible threats, which is exactly when we should all be reviewing security policies, exercising contingency plans, and being aware of potential threats against our organisations and businesses.
OpenGov Asia, in partnership with Palo Alto Networks, is pleased to invite you to an exclusive "Public Sector Cybersecurity Forum 2022" aimed at imparting knowledge on how to deploy the Zero-Trust model seamlessly, overcome common obstacles in Zero-Trust adoption, and best strategies to combat the rising threat of ransomware.
This highly interactive session will help delegates to understand, discuss, and deliberate topics on integrated endpoint detection and response, Zero Trust architecture, secure cloud environments, internet operations, and cyber vulnerability incident response across the entire government.
We will be discussing:
Improving national cybersecurity and acceleration of the Zero Trust strategy as a critical component
Implementing an end-to-end cybersecurity portfolio to control and manage the networks, critical infrastructure, and sensitive data
Recommendations designed to help you prevent, detect, respond to and recover from ransomware so that you can minimise the impact and resume business operations
Improving threat detection and sharing threat information
Securing and monitoring workloads in the cloud
Uncovering the best strategies to reduce the attack surface
Closing the gap between the government's mandate to secure, defend and monitor its broad digital footprint and the disparate technologies currently in place
Understanding how Zero Trust Network Access (ZTNA) technologies dramatically reduce the attack surface
Who should attend:
Chief Information Officers
Chief Information Security Officers
Chief Technology Officers
Chiefs of Digital and IT Infrastructure and Operations
Chiefs of Digital Transformation
Chiefs of Applications and Systems Development
Heads of IT Security
Heads of Information and Security
Heads of Cyber Defence Risk Management
Heads of Enterprise Security Operations