Description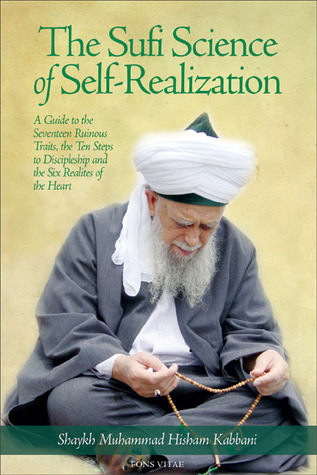 SimplyIslam is pleased to organise a workshop entitled "Purification of the Soul - Eliminating the 17 Ruinous Traits" by the dynamic and eminent Islamic scholar, Shaykh Ahmad Saad Al-Azhari [click for profile].
In this workshop, Shaykh Ahmad Saad will be discussing the "Seventeen Ruinous Traits" based on the book "The Sufi Science of Self-Realization", authored by the living Sufi master, world renowned author and Islamic scholar, Shaykh Muhammad Hisham Kabbani.
EVENT DETAILS
Topic: PURIFICATION OF THE SOUL - ELIMINATING THE 17 RUINOUS TRAITS
Date: Saturday 31 May 2014
Time: 10 am to 5 pm
Venue: SimplyIslam (152 Still Road)
Speaker: Shaykh Ahmad Saad Al-Azhari [click for profile]
Fee: $45 only per person (inclusive of notes, lunch & refreshments)
TOPIC SYNOPSIS
The speaker will discuss the "17 Ruinous Traits" based on the teachings of the Sufi master Abu 'l-Hasan al-Kharqani, who asserted that the human state contains seventeen chief ruinous traits, each of which resembles a great tree, with main branches, smaller branches, twigs and leaves, all laden with various kinds of negativity. Some of the ruinous traits include:
- Anger (al-Ghadab)
- Love of this World (Hubb ad-Dunya)
- Malice (al-Hiqd)
- Jealousy (al-Hasad)
- Vanity (al-'Ujb)
- Stinginess (al-Bukhl)
- Avarice (al-Tama')
- Cowardice (al-Jubn)
- Arrogance (al-Kibr)
- Ostentation (al-Riya')
The speaker shall discuss the science of eliminating the seventeen ruinous characteristics of the tyrannical ego, to achieve purification of the soul. The sincere seeker who follows these steps, with devotion and discipline, will achieve an unveiling of the powers for goodness which lie dormant within the heart.
ABOUT SHAYKH AHMAD SAAD AL-AZHARI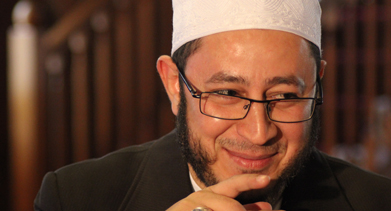 Shaykh Ahmad Muhammad Saad Ash-Shafi'ie Al-Azhari Al-Hasani was born into a family of scholars whose lineage goes back to the Prophet (salla Allahu alayh wa sallam) through Sayyidna Al-Hasan ibn Ali (radia Allahu anhu) in the northern Egyptian governorate of Monofiyyah, in the Nile Delta. Many great scholars of Islam have come from this governorate including people like Shaykh Al-Islam Ibrahim Al-Bayjouri, Imam Tajuddin As-Subki and Taqiyuddin As-Subki, Shaykh Al-Islam Ash-Shanawani and many others. As the custom of the family was to memorise Qur'an at an early age, Sheikh Saad completed the memorisation of the Holy Qur'an at the age of ten at the hands of his father and studied basic Arabic and Islamic sciences with focus on Arabic grammar and balaghah (rhetoric) before enrolling into Al-Azhar system of schools where he spent almost 17 years of his life graduating with a B.A. Honours in Islamic Studies in English. Shaykh Saad delivered his first Khutbah at the age of 15, led his first prayer at the age of 13 and since then, he has been involved in Da'wa work and spreading traditional knowledge of Islam. He toured the world as an Imam, speaker and lecturer; he visited Canada, USA, Germany, Malaysia, Sweden and is currently settled in the UK. He is the Founder and Director of the Ihsan Institute for Arabic & Islamic Studies (United Kingdom), and was the former Imam of North London Central Mosque [click for profile].