Q1 Young Living SE Asia Tour: Raindrop Workshop with Kai Tan (Singapore)

Saturday, 7 March 2015 from 09:00 to 12:30 (Singapore Standard Time Singapore Time)
Event Details
1st Quarter SE Asia Tour: Raindrop Workshop with Kai Tan
D. Gary Young developed the RAINDROP Technique based on his research with the highest quality of essential oils as antimicrobial agents, his knowledge of Vitaflex technique and its reflex points in the feet; and the fascinating information on effleurage (finger stroking) - its effects on muscles and the nervous system which he learned from the Lakota people in South Dakota.
The Raindrop Technique involves using 9 specifically selected Young Living Essential Oils, mixed with a variety of massage techniques. It is a wonderful modality to support pain management, improving immunity and creating physical and emotional balance.
Kai Tan has been trained with Dr. David Stewart of Center for Aromatherapy Research and Education (CARE) as well as other brilliant teachers of the Raindrop Technique since 2010. She firmly believes every family should know how to perform a Raindrop Technique, as it is an all-rounded technique that helps in multiple facets of wellness and health for children, adults, elders as well as our fur kids.
Join Kai for an experiential workshop of Raindrop Technique. Here's what will be covered:
Learn about Vitaflex and how you can use it for Self Application of Raindrop,

Learn about the 9 chosen essential oils - their individual & collective benefits

Understand what are some practical usages of Raindrop

Witness a quick demo; and

Be guided through a hands-on practice with a workshop partner
The tour is open to members and non-members.
2 Ways to Participate:
Listen, Watch & Learn (no massage bed needed)

Bring your own massage bed, partner, and your own Raindrop oils to participate in the hands-on training
About the Speaker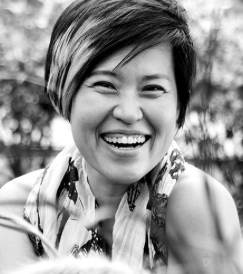 Kai Tan is an Integrative Wellness Coach with Institute of Integrative Health in New York, an advocate of Essential Oils for Physical and Emotional Health, one of the founders of ONE Drop (www.ONEDrop.sg) and currently, a Young Living Diamond Leader. She educates on whole-some approaches to life's various health and wellness needs and challenges and is passionate about helping others regain balance in their lives. Kai was a Personal Life Coach and Corporate Trainer since 2007. She began to re-direct and expand her developmental work into the Health and Wellness field since 2010 after walking through a personal health crisis as well as that of important family members. She holds very dear to her heart a calling to revolutionalize and steer our wellness culture into one that is self-empowering, compassionate, non-intrusive and natural.
How to Register (Singapore Event only):
1)     Registration Fees
Early Bird (valid until February 15)
$30 for attendee bringing a massage bed

(limited massage bed slots available)

$15 for attendees with no massage bed

(for partners of attendees with massage bed, attendees who will watch & learn)
Regular Fee (February 16 onwards)
$40 for attendee bringing a massage bed

(limited massage bed slots available)

$25 for attendees with no massage bed

(partners of attendees with massage bed, attendees who will watch & learn)
2)     Register online via Eventbrite. You will receive an email confirmation and your e-ticket from Eventbrite.
3)     Please bring your ticket on the day of the event.
Exclusive Offer on Raindrop Technique Collection
Attendees who register by February 28 will be entitled to a 20% discount on the Raindrop Technique Collection. To avail of this offer, here are the steps:
Register for the event via Eventbrite by February 28.

Eventbrite will send you a registration confirmation via email.

Forward your Eventbrite registration confirmation to

promos.sg@youngliving.com

with email subject "Raindrop Exclusive Offer". In your email, provide your order and payment details.

This offer is for Standard Orders only and valid from January 21 to February 28, 2015 while supplies last.
Where to get a portable massage bed?
You can purchase a massage bed from Massage Supplies Warehouse (www.massagesupplies.com.sg) for as low as $299. As an exclusive offer to Young Living Members, you will receive a free carrying bag when you order a Firm & Fold Basic Massage Bed (offer code: YLMSW315; offer valid until March 7 only). You may contact Daniel Loh at 6285 7080.
Frequently Asked Questions 
Q: Do I need to have a massage bed or a Raindrop Kit to attend the workshop?
No. You may opt to just watch and learn as Kai conducts her lecture and demo. You do not need to go hands-on and give or receive a massage. For those of you who opt to just watch & learn, seats will be provided.
Q: If I want to participate in the hands-on training, what will I need?
You will need the following: (1) massage bed – bring your own if you have one, borrow from a friend, rent or buy from a massage bed supplier; (2) a partner or "receiver" of your massage – team up with a member in your organization or bring a guest; you will have the opportunity to switch roles with your partner; (3) your own set of Raindrop oils; (4) protection for your partner or "receiver" - bathrobe, 1 bath towel, 2 medium towels, hair band. 
Q: If I choose to participate in the hands-on training and give a massage to my partner ("receiver"), will I also have a chance to receive a massage?
Yes. As a "giver", you will give a massage to your partner first who will be the "receiver" of your massage. After that, you will swap roles – your partner will be the "giver" and you will be the "receiver".
Q: Who needs to pay the registration fee?
All attendees will need to pay the registration fee to secure space for a massage bed or a seat (members, non-members, those who opt to go hands-on, those who opt to just watch and learn). For those doing the hands-on training, only the member with the massage bed needs to pay the $30 (Early Bird) / $40 (Regular) massage bed space reservarion fee. The partner will only need to pay the 15$ (Early Bird) / $25 (Regular) watch & learn fee.
Q: How do I register?
All registration must be done online via Eventbrite. Due to the nature of this event and the planning involved, no refunds will be permitted.
Q: Can members or non-members pay the registration fee on the day of the event?
Yes. Members or non-members may register and pay at the door the regular fee of $25.00 per person to listen, watch and learn. Although, those who are bringing massage beds are required to pre-register so that space for your massage bed can be secured.
When & Where

Max Atria @ Singapore Expo (Peridot Room - behind Expo Hall 2)
1 Expo Drive
Singapore, SG 486150
Singapore

Saturday, 7 March 2015 from 09:00 to 12:30 (Singapore Standard Time Singapore Time)
Add to my calendar