Description
The recent "Black Monday", 05 Feb 2018 sell-off seen in the U.S. stock market where the S&P 500 plummeted by close to 5% in a single day (the worse decline since 24 Aug 2015 triggered by China's renminbi devaluation) has sent negative shock waves across other risk assets as well as other regions stock markets.

The decade-long of low volatility environment has been punctured as we now enter into a brave new world of inflationary pressures picking up coupled with synchronised global quantitative tightening programmes initiated by major developed nations' central banks.

For the upcoming Q2, Kelvin Wong, City Index Chief Technical Strategist will discuss the following:
Is it game-over for the 8-year bull run in global equities since Mar 2009 after the recent plunge seen in the U.S. stock market?

How to position yourself in a rising inflationary environment

Will the US dollar recover?

After a horrendous plunge of 70% seen in Bitcoin from its recent peak of around 20,000, is the parabolic uptrend over or a major bullish reversal level has been formed?

Join us for this seminar by securing your seat today.


---

About the presenter:
Kelvin Wong, Chief Technical Strategist, Asia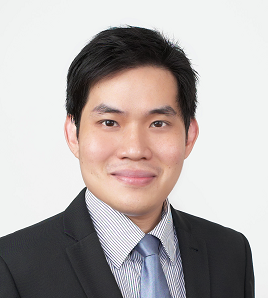 Kelvin has over 12 years' experience in providing market research and employs a combination of fundamental and technical analysis, specialising in utilising Elliot Wave and Fibonacci analysis. He has worked at leading research firms and hedge funds as an FX and equities analyst and, before joining City Index in August 2013, was a senior equities and indices analyst at French research firm BBSP where he advised Asian hedge funds and international investment banks. Kelvin has a Certified Financial Technician (CFTe) award from the International Federation of Technical Analysts (IFTA) and is a member of the IFTA. He has conducted technical analysis seminars and training programmes for thousands of private traders in Singapore and Malaysia.