Description
Seminar Topic: Q2 2018 Market Outlook
2018 marks the 10th year anniversary of the 2008 global financial crisis. In the investment circle, there is a saying that a market crisis occurs every 10 years. Therefore we will look at the 4 key risks which investors may want to keep an eye out for in 2018,
Samuel, our Investment Analyst will share how you can capitalize on these markets using Stock Index Futures and Spot Forex, where you are able to take advantage of upside and downside investment opportunities in the markets.
Robin who is our Top Tier Professional Trader will share with you on his Hang Seng Trading Strategies which he has used for the last 15 years.A brief introduction to our auto trading platform MT5 and how you could deploy programing to auto trade for yourself will also be shared during the session.
Join us at this seminar to gain some insights on how to hedge against these risks, and hear the US, Singapore and China macroeconomic outlook for the 2nd quarter of 2018.
Event Details
Date: 14th March, Wednesday
Time: 7:00 pm to 8:30 pm
Venue: City Hall, Raffles City Tower, Level 6 Presentation Room, S179101
Speaker Profile
Samuel Siew - Investment Analyst, Phillip Futures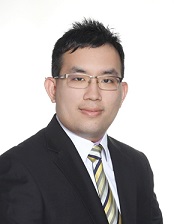 Samuel is an investment analyst with Phillip Futures. His main area of expertise is in financials, with a particular focus on equity indices and forex. He frequently shares his views and opinions through daily investment reports and seminars, through which he outlines his fundamental and technical outlook.
Prior to his career with Phillip Futures, Samuel has worked in the field of equities as a senior equity dealer. Apart from dealing, he also conducts regular market outlook and product training seminars in both English and Chinese. His views on the markets have been featured on Channel NewsAsia's Asia Business First, Channel 8's Morning Express, 938Live, Lianhe Zaobao, Lianhe Wanbao, TODAY and Capital 95.8FM.
His experience dealing with the retail investors, coupled with his knowledge of the markets, allows him to translate market developments into relatable investment opportunities for clients.
Samuel holds a Bachelor of Degree of Commerce with a Double Major in Marketing & Finance from Curtin University.
Robin Ho - Professional and Top-tier Trader, Phillip Capital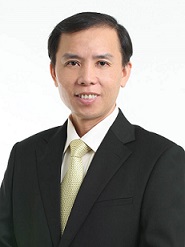 Robin is a professional and top-tier trader at Phillip Capital. He trades for a living and has been trading for the past 20 years. A well-sought after speaker and trainer of professional traders at SGX Academy and Cyber Quote