Learn the fundamentals of Winter Qigong for Lung & Kidney health to keep you and your Yoga students healthy and breathing freely winter.
About this event
"Wenlin's Qigong Flow is a wonderful practice with a nice combination of Qi Gong, Tai Chi, and Yoga blended together smoothly and comfortably." – Gail, Yoga Teacher from USA
"Wenlin is an excellent yoga teacher, competent, knowledgeable, soft and strong. Me and my sister did a yoga retreat with her in Singapore, and ever since I'm following her all the way from France!" – Marguerite, Journalist from France
Learn fundamental Qigong stances, forms including purging, tonifying and strengthening Qi forms focused on the Lung & Kidneys. These include forms which have been clinically proven to be beneficial in various populations including elderly, women with menopause, individuals recovering from COVID and so on. They include but are not limited to:
Fundamental Qigong stances and forms
Medical Qigong: 8 Silken Brocades
Healing sounds for Lung & Kidneys
Qigong Tapping for Kidney & Urinary Bladder meridians
Qigong Tapping for Lung & Large intestine meridians
PROGRAM FORMAT & FEE:
WHEN: Thursdays 0630AM - 0730AM CDT | 1330 - 1430 CET | 18 Nov 60 min weekly for 8 weeks till 6 Jan 2022
WHERE: Online via Zoom livestream
WHAT: Includes recording access for 10 weeks (including 2 weeks after) so you can join live or watch the recording. At the end of the program you will receive the google word document that lists the sequences and forms you've learnt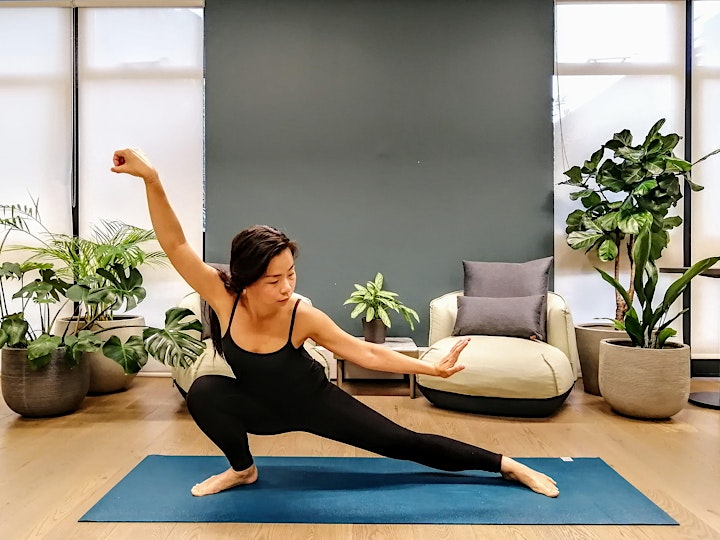 Your guide:
Wenlin Tan 陈文琳E-RYT 200, RYT 500, YACEP Yoga Alliance USA.
Wenlin has been studying movement and mindfulness since she was 9, and teaching since 2016. She is known for her unique style, Qigong Flow, that integrates eastern philosophy, Qigong, Taichi and Yoga. A native Chinese speaker born and bred in Singapore, Wenlin's trainings and classes are informed by her continued training with various teachers, including Dr. Eleanor Criswell Hanna (Novato Institute), Dr. Gayl Hubatch (Blue Heron Centre), Dr Becky Chen (Mahota Clinic), Dr Wang Xun (Singapore College of Traditional Chinese Medicine), Master Zhongxian Wu, Master Chungliang Al Huang, Master Shi Yi-Heng, Mimi Kuo-Deemer and Daisy Lee.
Organiser of Qigong for Lung & Kidney Health
Wenlin is a Qigong, Yoga & Meditation Teacher & Teacher trainer certified with Yoga-Alliance USA (E-RYT 200, RYT 500, YACEP). Wenlin has been studying movement since she was 9, and guiding clients across Europe and Asia since 2016. Her clients include corporate executives from Deloittle, McKinsey, Yoga studios like YogaUnion, Italy, Obonjan private island resort, Croatia & corporate organisations like HeartVoice Singapore.
Wenlin specialises in Qigong Flow, and Gentle Somatic Yoga & meditation and offers these to support you to move with ease and feel pain-free.