Learn how to sequence Qigong (气功) and Chinese Medicine (中医) in your Yoga classes for better balance, health and vitality.
About this event
In this 20 hr Yoga Alliance accredited training for Yoga Teachers learn how to sequence Qigong (气功) and Traditional Chinese Medicine (中医) principles in your classes for better balance, health and vitality.
SCHEDULE: Combination of Zoom livestream & self-paced recorded lectures
Zoom Live Sat 6, 13, 20 Nov: 2 hrs 10:30 CET (Europe) | 17:30 (Malaysia, Singapore) | 05:30 ET (New York)
Self-paced: 14 hrs of prerecorded video lectures, access anytime
Post-training optional Zoom Live Q&A Sat 4 Dec: 12:30 CET (Rome) | 06:30 ET (New York)
You will learn:
Introduction to Theory, philosophy & practice of Qigong
History & Philosophy of Qigong 气功 & how Qigong differs from Taiji 太极
How Qigong relates to Taoism, I Ching (易经) & Tao Te Ching (道德经)
Types of Qigong & differences
Bioenergetics of Qigong from Eastern & Western perspectives
Benefits of Qigong & precautions
3 Fundamental Qigong concepts
Qigong & Traditional Chinese Medicine (TCM) Fundamentals
How Qigong relates to Traditional Chinese medicine (TCM)
Yin Yang 阴阳 Philosophy & the 5 Elements 五行
Meridian Theory & Qigong
20 Meridian Channels 经络, 3 Elixir Fields Dantian 丹田, Meridian Clock
Key Meridian Points 穴位 for Self-acupressure
Qigong & Yoga
Drawing parallels & distinctions between Yoga & Qigong
Integrating Qigong in your Yoga practice
Qigong practices suitable for integrating with Yoga, including warm-ups, stances, standing meditation, moving stances
Intentional & Intelligent sequencing of Qigong in Yoga
Framework & best practices for integrating Qigong in your Yoga classes
How to approach introducing Qigong to your students
ELIGIBILITYThis training for certified Yoga teachers interested to explore Qigong and Traditional Chinese Medicine. No prior experience in Qigong or Chinese Medicine is necessary.
TUITION
Regular: €599 (US$703)
Limited to 10 spots only, registration closes 3 November WednesdayFee includes Digital manual, live sessions, prerecorded lectures & 1 month recording access after (till 21 Dec 21')
TERMS & CONDITIONS:
• This training accounts for 20 CEUs with Yoga Alliance USA. Full certification & CEUs will be given only upon 100% attendance for this training. To receive certification submit your homework (~1.5 - 2hrs) by 5 Dec Sunday 23:59 CET
• Once full payment is made, no refund will be given. If you are unable to attend due to an emergency you may appoint a replacement before the training begins.
==================
TESTIMONIALS:
Wenlin's Qigong Flow is a "wonderful practice with a nice combination of Qi Gong, Tai Chi, and Yoga blended together smoothly and comfortably." - Gail, Yoga Teacher
"Wenlin's masterclasses are intelligently structured to draw out what is deep inside you." - Rebecca, Yoga Teacher & Massage Therapist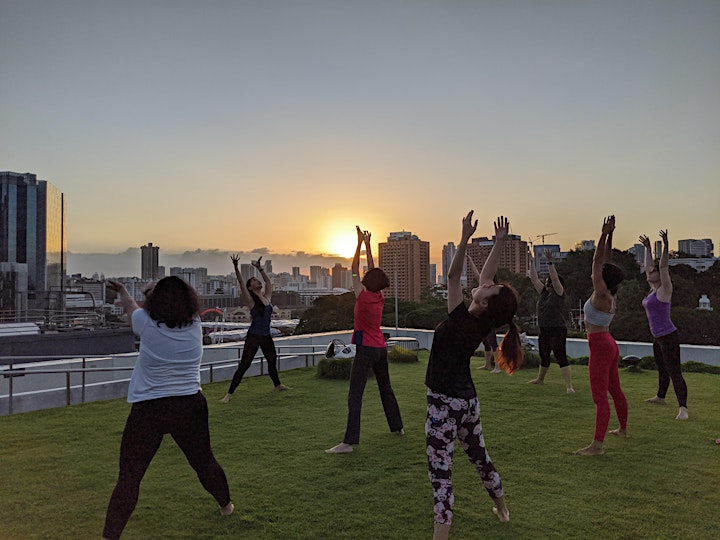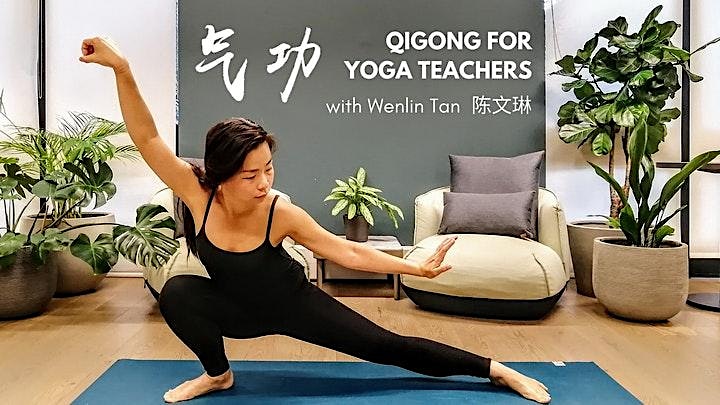 Your guide:Wenlin Tan 陈文琳E-RYT 200, RYT 500, YACEP Yoga Alliance USA.Wenlin has been studying movement and breathwork since she was 9, and teaching since 2016. She is known for her unique style, Qigong Flow, that integrates eastern philosophy, Qigong, Taichi and Yoga. A native Chinese speaker born and bred in Singapore, Wenlin's trainings and classes are informed by her continued training with various teachers, including Dr. Eleanor Criswell Hanna (Novato Institute), Dr. Gayl Hubatch (Blue Heron Centre), Dr Becky Chen (Mahota Clinic), Dr Wang Xun (Singapore College of Traditional Chinese Medicine), Master Chungliang Al Huang, Master Shi Yi-Heng, Mimi Kuo-Deemer and Daisy Lee.
Organiser of Qigong & TCM Training for Yoga Teachers (Yoga Alliance USA)
Wenlin is a Qigong, Yoga & Meditation Teacher & Teacher trainer certified with Yoga-Alliance USA (E-RYT 200, RYT 500, YACEP). Wenlin has been studying movement since she was 9, and guiding clients across Europe and Asia since 2016. Her clients include corporate executives from Deloittle, McKinsey, Yoga studios like YogaUnion, Italy, Obonjan private island resort, Croatia & corporate organisations like HeartVoice Singapore.
Wenlin specialises in Qigong Flow, and Gentle Somatic Yoga & meditation and offers these to support you to move with ease and feel pain-free.