Qur'an for All - Sept 2013

Friday, 20 September 2013 at 20:00 (Singapore Standard Time Singapore Time)
Ticket Information
This event is invite-only
Event Details
Course Title: Al-Qur'an for All
Description:
Al-Qur'an for all is a new class designed for those who can read Al-Qur'an and wants to further improve their recitation (Tahsin Qira'ah) . This course is also a continuation for those who have completed the Read and Write Arabic course. Participants will also be taught the proper pronunciation of Qur'anic alphabets (Makharij Huruf), at the end of the course, participants will be able to recite the Juz 'Amma (30th juzu') without any major or obvious mistakes.
 
STILL ROAD (HQ)
JURONG EAST BRANCH

COMMENCEMENT DATE

Sat 21 Sept 2013
Friday 20 Sept 2013

TIME

4.30pm - 6.30pm
8 pm - 10 pm

FREQUENCY

Every Saturday, once a week
Every Friday, once a week

TEACHER

Ustaz Mohamed Abla
Ustazah Athiqah Ali

TEXT

AL-QUR'AN
AL-QUR'AN

MEDIUM OF INSTRUCTION

English
English

NO. OF LESSONS

15
15

COMPLETE COURSE FEE

$220 per student
$220 per student

VENUE

152 Still Road
Singapore 423991

Blk 135 Jurong Gateway Road
#04-337 Singapore 600135
(next to Jurong East MRT) 
Course Requirements
Knowledge of Arabic/Qura'nic reading is necessary, for those who are interested in the course but did not fulfil the requirement may join the Read and Write Arabic Course. Participant will have to bring their own Al-Qur'an
TEACHER
Ustadh Mohamed Abla was born in Morocco and graduated with a Bachelor of Arts (Islamic Law) from Hassan II Mohammedia University in Morocco. He is now a Singapore citizen and an accredited Asatizah (teacher) certified by the Islamic Religious Council of Singapore and the Asatizah Recognition Board. He spent 6 years in Malaysia's Pusat Ulumuddin in Kedah, Malaysia as an Arabic language teacher and Vice-Principal. He subsequently taught in Singapore for several years at Masjid Darussalam & Masjid En-Naeem, before joining SimplyIslam.sg in 2007 as its Arabic Language Consultant and Islamic Architecture Consultant. He also conducts regular interpretation assignments involving Arab trainees from Qatar, Bahrain, etc. While Arabic is his native language, he is also proficient with English and Malay.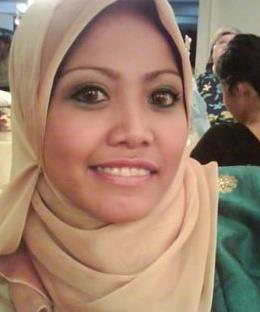 Ustazah Athiqah Binte Ali studied at Madrasah Al-Irsyad Al-Islamiah, before pursuing further Islamic studies in Indonesia. She then pursued her full-time university studies at the prestigious Al-Azhar University (Cairo) and graduated with a Bachelors Degree in Shari'ah Studies. She is an accredited Asatizah certified by the Islamic Religious Council of Singapore and the Asatizah Recognition Board.  She joined SimplyIslam in July 2011 as an Islamic religious teacher for our weekend Islamic school.  She has also worked at Andalus Learning Centre, MUIS, and other private organisations. She is proficient in Arabic, English and Malay.  She is married with children.
Course Overview
Makharij Huruf (pronunciation of Arabic alphabets)

Recitation of Surah:

An-Naba

An-Nazi'at

'Abasa

At-Takweer

Al-Infithar

Al-Muthaffifeen

Al-Insyiqaq

Al-Buruuj

At-Tariq

Al-'A'la

Al-Ghashiyah

Al-Fajr - An-naas
When
Friday, 20 September 2013 at 20:00 (Singapore Standard Time Singapore Time)
Add to my calendar
Organiser
Traditional. Progressive. Dynamic. Experience the Beauty. SimplyIslam.
The As-Siddiq Centre for Islamic Studies Pte Ltd, commonly called SimplyIslam, is a private organisation dedicated towards education, social & community development, literary services and humanitarian services to facilitate progression of society. SimplyIslam is committed to the retention of tradition, culture & esteemed values whilst integrating contemporary challenges facing humanity today.  SimplyIslam's mission reflects its fresh and innovative approaches to communicate the beauty of Islam, whilst being deeply rooted in Islamic Sunni traditions, with a progressive & dynamic approach to modern life.