Join us for a 4-hour reflective and silent retreat in nature, to prepare the body, mind and spirit for what might come in 2022.
About this event
In all honesty, we have no clue what 2022 will bring. And so, let's give ourselves the space, holistically, to declutter from this year, prune for the moment, and set the intention and the tone for the year ahead.
2021 has been a year that just went by, a year where there was seemingly nothing to passionately look forward to. It was like the daily grind, kept on grinding. There seems to be a collective sense of "meh"ness, a collective languishing.
As we begin 2022, let's take a pause, for ourselves, amidst the "meh"ness. Let's provide a space for our brains, and our hearts, to breathe; to let our bodies just be, in a state of being. Let's give ourselves a chance, to hope once again. We take the opportunity to reflect, in silence, of the year that has just passed, and to rejuvante with anticipation of what this year might be. We allow nature, to support us in recharging our energies.
This is a face-to-face, physical meet-up programme, and limited to up to 10 pax (with safe distancing measures in place). It is also a rain-or-shine event, so do prepare to continue the session, regardless of the weather. And that is how life is as well, isn't it? :) We will send you a packing list of sorts, once you have signed up for the programme.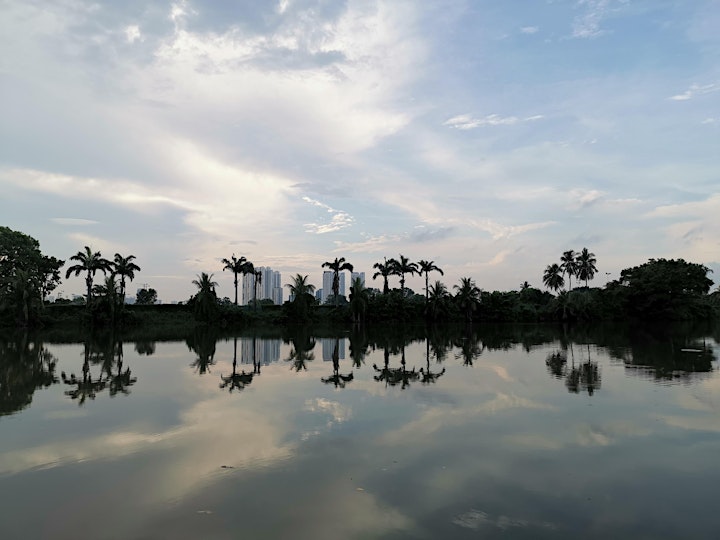 *Rough Programme :*
* We will be taking a walk in one of the beautiful parks in Singapore.
* While on this walk, you will be silent, in reflection, based on the facilitated questions provided by the facilitator.
* There will be moments where we will pause during the walk, to pen down our thoughts into a customised journal.
* There will also be some moments, that we will pause, and experience some mindfulness practices.
* If and when you come with a friend, there will be some time to allow for you to share your thoughts and reflections with each other, if you so choose to.
Single Price : $48.00
Buddy Price : $80.00 (for both you and your friend/partner)
* Includes a customised journal for reflections, thoughts, plans and goals
* a snack for the programme
* a small packet drink for the programme
Organiser of R3 Mini Retreat (Reflect, Rejuvenate, Recharge): Thank you 2021, Hallo 2022
Small Acts, Big Impact
Our Passion is in Humanity: the quality of being humane, towards self, others and environment.
We exist to support the human side of transformation in the digital era, by developing emotionally aware individuals anchored on strong human values, while adept in mastering and leading the future.
We achieve the above through:
* facilitating conversations that raise awareness and discuss what is truly important to us, as individuals, teams, organisations and/or a nation.
* conducting experiential learning programmes that focus on igniting and developing human values and personal leadership.
* coaching and mentoring individuals and teams through the change, as they grow and develop.
Be Compassionate, Have Hope, Be Courageous
We are reminded through these values to be; because we are human beings, not human doings.