Radiology Conference UAE Abu Dhabi Spine, Cord and SIJ MRI Workstation Work...
Event Information
Location
To Be Announced
Abu Dhabi
United Arab Emirates
Description
This event is over. For our next workshop in Abu Dhabi please visit this link or click on the image below
ABU DHABI MSK MRI Mini Fellowship and Workshop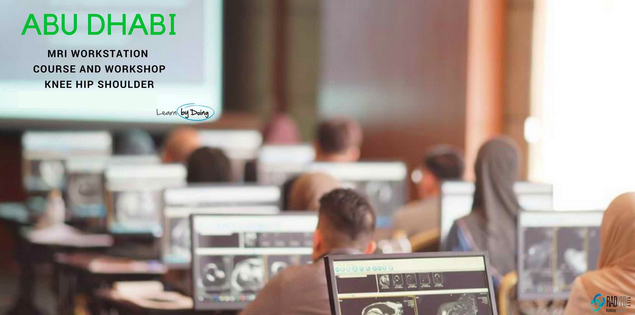 Following our sold out MSK workshop in Dubai this year, we are holding an intensive 2 day workstation based MRI workshop covering Spine, Cord and Sacro Iliac Joint imaging in Abu Dhabi. This will be a structured and guided programme where an extensive range of spinal, cord and SIJ pathology will be covered in a problem based way, and you will be guided through over 200 spinal MRIs with CT and x-ray correlation. The focus will be on you viewing and interpreting actual dicom studies on your own workstations, just like you would do at work.
We will look at a variety of pathologies from the earliest to late MRI signs and how to differentiate mimics from actual pathology. The aim of the workshop is that you should be able to assess any spine study in a structured way, be able to interpret a scan and diagnose most pathologies, and to sort out normal variants, mimics and benign conditions, rather than just recognise an Aunt Minnie image.

Here's the brief overview of why people attend ( the long verson is below)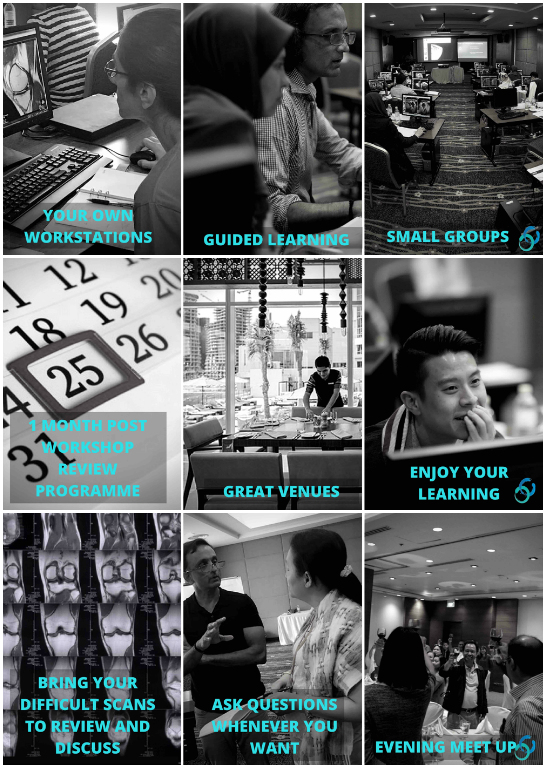 The full programme is on our website at this link SPINEMRIAD


How did you learn to ride a bike? By watching a presentation or getting on the bike and practicing? Its the same when you are learning MRI. You learn by doing. There is a whole science to learning and remembering, however two of the most important aspects of learning are being actively involved in the learning and repetition. When you sit back and see 1 or 2 slides of an abnormality you have very little idea of how to put that into practice and its likely to be forgotten by the time you get to reporting. However, when you actively scroll through 15 or 20 dicoms of say spinal infections, find the abnormality yourself, and work out how to differentiate it from variants.....Thats when you learn and remember.
Fellowship style learning where you actively look and are guided through full dicom studies on individual workstations and can ask questions to clarify doubts.


Guided viewing of over 200 dicoms of SPINE and SIJ MRI pathology. See in a day an extensive amount of pathology thats taken us over 10 years to gather.

View dicom studies from various field strength MRI's so that you are not limited to only one field strength.

Learning is not just gathering facts. Its no use if you cant retain and recall that knowledge when you need it. Our structured method of learning increases your ability to retain and recall the knowledge you gain when you need it when you are back in your own clinic or hospital.

In our previous workshops people have brought in cases for review and have discussed their scan protocols and this is beneficial for all participants. We strongly encourage this.

The easiest part about learning is forgetting. Its very important to keep refreshing and reviewing what has been learnt. We all know the feeling of learning and then rapidly forgetting what we have learnt. To get around this we have now have a post workshop 3R Review Programme for one month, where every day you will receive a post, video or dicoms to view on topics we have covered in the workshop. Review images and scans, Refresh your memory and Retain more of what you have learnt.


The workshop is run by Dr Ravi Padmanabhan, Director of Radiology Education Asia based in Singapore. Dr Ravi trained in medicine and radiology in Australia and is fellowship trained in MSK and Neuro MRI. He has worked at a senior level in a wide variety of specialist hospitals and brings this experience to the workshop covering oncology, orthopaedic, MSK, sports and neuro related imaging of the spine. He has been running workstation based MRI workshops across Asia and Australia for over 10 years.


2 Day Registration
1 Month Post Workshop Review Programme
Individual workstations.
Lunch and morning and afternoon refreshments. Saturday Evening Meet Up.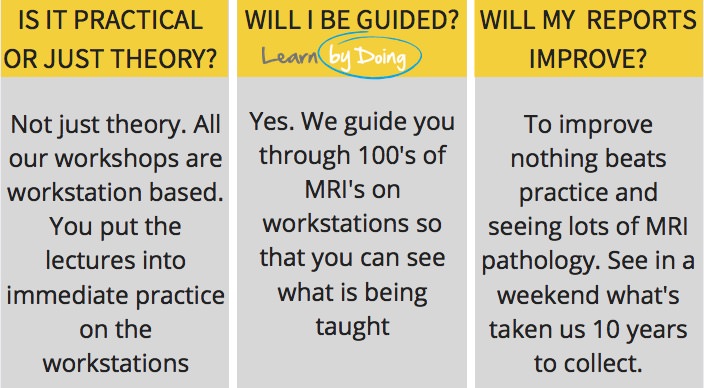 Registrations are limited to ensure that attendees can get individual attention.
Please note that the workshop is billed in Singapore Dollars (SGD) equivalent of the USD price. The amount listed on the Eventbrite registration is in Singapore Dollars.
This workshop will be of use to trainee and consultant radiologists, sports physicians and orthopaedic/ neuro surgeons both trainees and consultants.
Date and Time
Location
To Be Announced
Abu Dhabi
United Arab Emirates