Description
SimplyIslam.sg & The Leaf Network (UK) presents...
RAISING ASPIRATIONS - POSITIONING TO LEAD
Date: Tuesday 22 October 2013
Time: 8 pm
Venue: SimplyIslam (152 Still Road) (map)
Fee: $10 only

Registration is required. For details please call Sis Saira at 65474407 or email saira@simplyislam.sg
This talk cum discussion is suitable for students as a motivation towards higher pursuits, as well as parents to understand the values they can imbibe upon their children.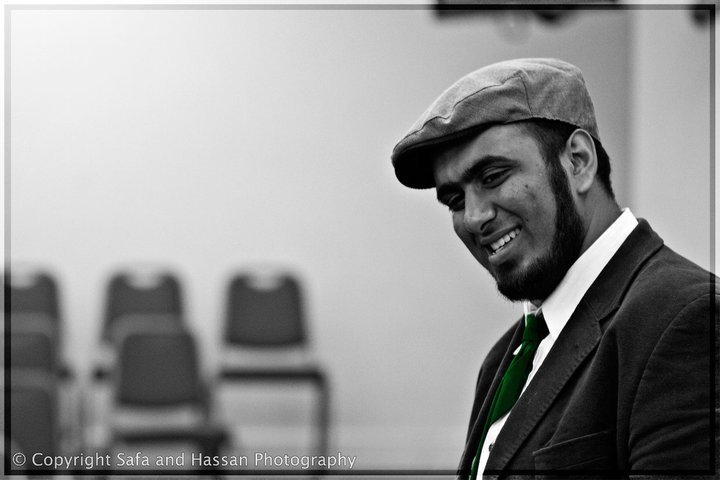 Synopsis
Often we pat ourselves in the back when a Muslim brother or sister enters the university and becomes an undergrad. We are quick to celebrate such successes only. And when we speak to our undergraduates we find many of them lacking in high aspirations, with goals that are often too short-sighted.
Isn't it time for our Muslim community to raise our aspirations? How about achieving the Pulitzer Prize or the Nobel Prize? What about being the next Prime Minister? Outstanding innovation, perhaps? What about Muslim philanthropy? Shouldn't we strive to create an impact and make this world a better place?
Dr Bilal Hassam will discuss his thoughts on Aspirations and he will share why our progress is directly determined by our aspirations. Join us in this special session with Dr Bilal Hassam.
Profile
Dr Bilal Hassam is a London based Medical Doctor and co-founder of The Leaf Network, an innovative initiative serving as an incubator for dynamic community networks and community enterprise. He serves as a Trustee for philanthropic grant giving charity The Muslim Community Fund and is an advisor for UK based women's rights charity, Inspire. In early 2012 he was appointed as a Director for International Record Company,UMA Global Ltd.
He has a keen interest in intercultural and inter-religious exchange and holds a Post-Graduate Diploma in Inter-Religious Relations. Between 2009 and 2010 Bilal spent a year as one of 30 worldwide Faiths Act Fellows for the Tony Blair Faith Foundation and the Interfaith Youth Core (Chicago) serving as an Inter-Religious Ambassadors for the UN Millennium Development Goals; mobilising faith communities to work together tackling global poverty issues. He is an alumnus of the Faith in Leadership initiative and board member for The University of Cambridge Coexist Leadership Programme.
Bilal is increasingly exploring social entrepreneurial endeavours across Europe, the MENA region and the far east and is transitioning away from his medical career to focus on his community and charitable endeavours.