Different interventions have been developed to help children with ADD/ADHD, this re-focusing technique with aromatherapy is one of it.
About this event
Attention deficit disorder (ADD) is a subtype of ADHD wherein there is no hyperactivity.
Outdated term, but in my opinion, not for aromatherapy purposes. ADD used to refer to someone who had trouble focusing but was not hyperactive (since 2013 it has not been officially diagnosed, but it falls into the category A1: inattentive). Sixty five percentage of ADHD children remain with the disorder throughout their whole life. In adulthood we see a range of 78% of ADD and 22% of ADHD (within the 65%).
ADHD is a condition that affects people's behaviour. And it is the most common neurobehavioral disorder in children (5 to 9% of school children). For 65% of them, it will persist through adulthood. Symptoms tend to be noticed at an early age and may become more noticeable when a child's circumstances change, such as when they start school. Most cases are diagnosed when children are 6 to 12 years old.
It manifests itself in inattention, often accompanied by hyperactivity and impulsivity: the child has difficulty concentrating, needs to have something constantly in his hands, intervenes inappropriately. However, they are creative, imaginative, rich and sensitive. Essential oils cannot cure attentional deficit but can support the daily life of the sufferer and their families and peers.
Aromatherapy can be used in a very personalized way and that can have very good results in ADHD sufferers. Also, next to a healthy lifestyle they can benefit from a relaxed and rebalanced nervous system to restore calm, concentration and their capacity for reflection.
Different interventions have been developed to help children and adults with ADD/ADHD, and this re-focusing technique, using aromatherapy, is one of them.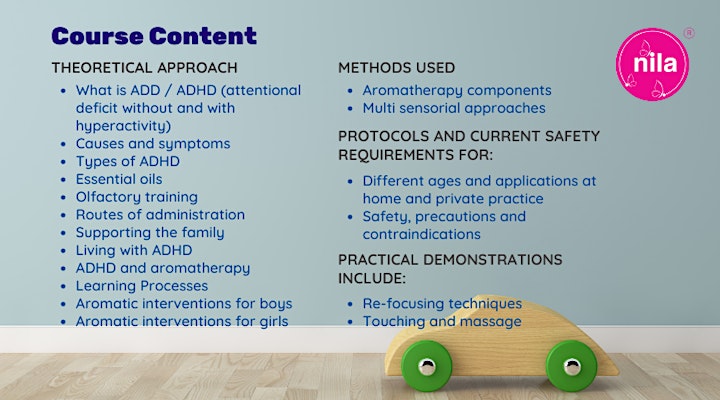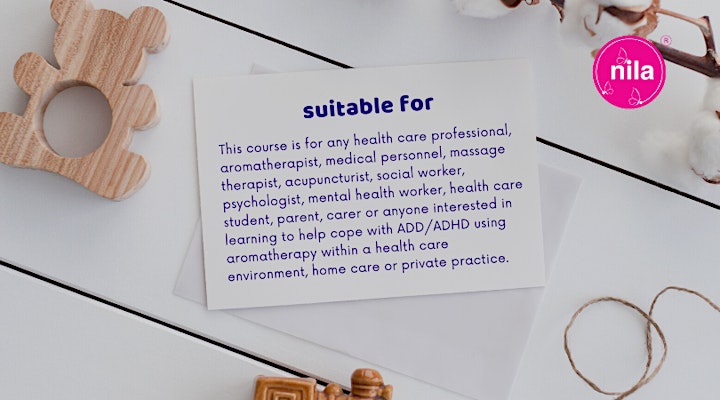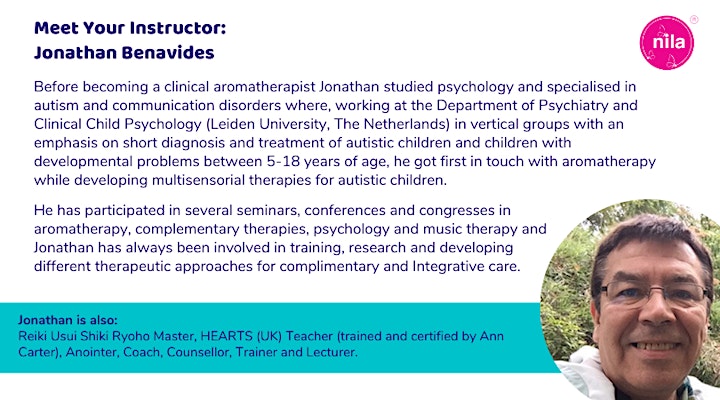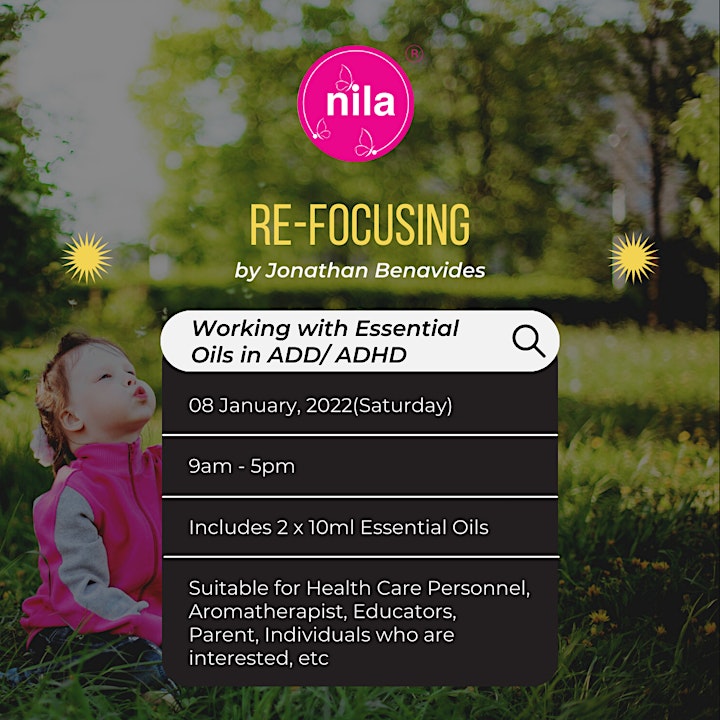 Date and time
Location
Refund policy
Organizer of Re-Focusing: Working with Essential Oils in ADD/ADHD by Jonathan Benavides