Exhibition - 15 - 22 Jan 2022. Join us at the Singapore Chinese Cultural Centre Creative Box, Level 6.
About this event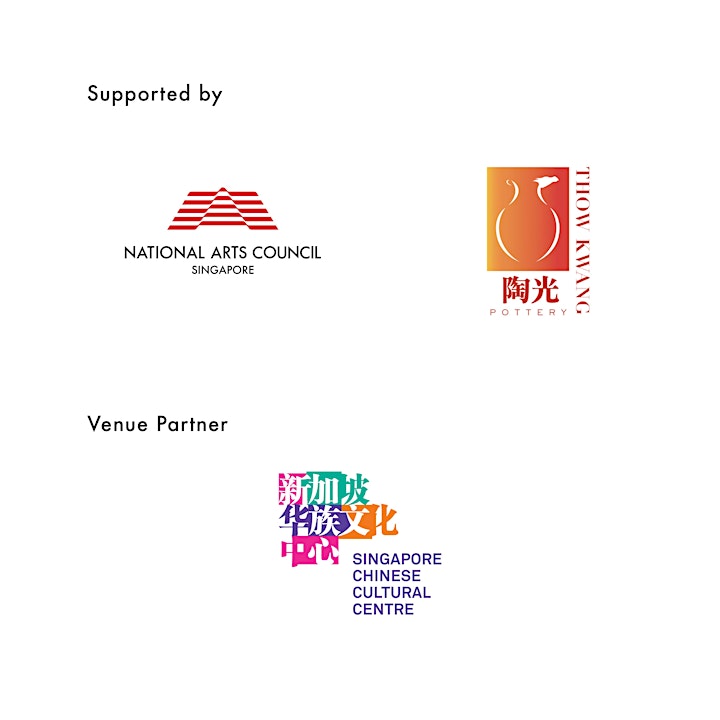 "Re-imagining Memorabilia: Past to Present" is a commemorative exhibition held in celebration of the 80th anniversary of the Thow Kwang dragon kiln by Thow Kwang clay artists. The exhibition showcases a series of contemporary interpretations of traditional claywares produced at the kiln by Thow Kwang Industry, paying tribute to our forefathers who had built the kiln to mass produce necessary wares for industrial and household use in the past. In addition, a selection of works that reveal a melange of wood-fired effects will be featured. The exhibition also marks a milestone in the kiln's history, celebrating fortitude, community and kinship. No matter the time and age, ties forged between the generations of wood-firing potters, collectors and enthusiasts will go on.
This is an SCCC Venue Partnership Exhibition.
15 Jan is for invited guests only
16 - 22 Jan is open to the public. Registration is required.
There are some slots reserved for walk-ins but limited.
This is an SCCC Venue Partnership Exhibition.