கபிலன் வைரமுத்துவுடன் ஒரு சந்திப்பு / Meet the author – Kabilan Vairamuthu
About this event
கபிலன் வைரமுத்துவுடன் ஒரு சந்திப்பு 
Meet the author – Kabilan Vairamuthu
3 July 2021, Saturday
6pm to 8pm
Zoom
Synopsis
கபிலன் வைரமுத்து பற்றிய சுவாரசியமான தகவல்கள் பகிர்ந்துகொள்ளப்படுவதோடு, அவரோடு உரையாடும் வாய்ப்பும் கிடைக்கும்.
Meet our featured author, Kabilan Vairamuthu. He will share about his featured novel, Meinigari, short stories, Ambarathooni and other titles. He will also share about his writing experience. You will discover interesting anecdotes about him.
About the Speakers
கபிலன் வைரமுத்து / Kabilan Vairamuthu 
கபிலன் வைரமுத்து தமிழ் எழுத்தாளர், கவிஞர், திரைப்படப் பாடலாசிரியர், வசனகர்த்தா,சமூக ஆர்வலர். . இவர் பிரபலக் கவிஞர், பாடலாசிரியர், வைரமுத்து அவர்களின் இளைய மகன். ஆஸ்திரேலியாவில் இதழியலில் பட்டம் பெற்றவர். தமிழில் தனியார் தொலைக்காட்சியின் பல நிகழ்ச்சிகள் உருவாக்கத்தில் மூன்று ஆண்டுகளாக பங்கு வகித்தார். தற்போது திரைத்துறையில் எழுத்தாளராகவும் பாடலாசிரியராகவும் இயங்கிக்கொண்டிருக்கிறார்.
கபிலன் 18 வயதிலிருந்து எழுதிக்கொண்டிருக்கிறார். இவர் ஐந்து கவிதைத் தொகுதிகளையும், மூன்று நாவல்களையும், இரண்டு சிறுகதைத் தொகுப்புகளையும் வெளியிட்டுள்ளார். 2014இல் கொச்சியில் நடந்த சாகித்ய அகடாமி  வடகிழக்கு, தெற்கு கவிதை மன்றத்தில் தமிழ் நாட்டைப் பிரதிநிதித்தார். இவருடைய நாவலான மெய்நிகரியைத் தழுவித்தான் கே. வி. ஆனந்த் இயக்கத்தில் விஜய்சேதுபதி நடித்த படம், கவண் உருவாகியது. சிங்கப்பூர்த் தேசியப் பல்கலைக்கழகப் பாடத்திட்டத்திலும் மெய்நிகரி சேர்க்கப்பட்டது. கபிலன் வைரமுத்து வாசிப்பு விழா 2021ன் சிறப்பு எழுத்தாளர்களுள் ஒருவர்.           
Kabilan Vairamuthu is a Tamil writer from India. He is the son of the famous Tamil poet and lyricist Vairamuthu. He is an engineering graduate who went on to pursue communication for social change in the school of Journalism - UQ -Australia. After serving as an executive producer for programming and current affairs in the Tamil television industry for three plus years, Kabilan is now a full-time writer with the Tamil film industry.
Kabilan published his first book at 18. He is the author of five poetry collections, two short story collection and three novels. Kabilan Vairamuthu represented Tamil Nadu at the Sahitya Akademi's north eastern and southern poetry forum 2014 held in Kochi. The movie Kavan by KV Anand and starring Vijay Sethupathi was based on his novel, Meinigari. Meinigari was also included as part of NUS curriculum.  
Moderator
கோபிகா ந ல / Gopikka Narasa Lakshmi N
கோபிகா, 19, சிங்கப்பூர் நிர்வாகப் பல்கலைக்கழகத்தில் தகவல் தொழில்நுட்பம் , சட்டத் துறை​யில் இளநிலை பட்டப்படிப்பை மேற்கொண்டு வருகிறார். அவர் தமிழ் மொழி,  இந்திய கலைகள் மீது அதிகம் பற்றுக் கொண்டவர்.
Gopikka is a 19 year old pursuing Computing and Law in Singapore Management University. She has an avid interest in Indian arts and Tamil Language.
This programme is based on மெய்நிகரி/ Meinigari a Read! Fest featured title.
For the full listing of Read! Fest programmes, visit go.gov.sg/readfest21
About Read! Fest 2021
Read! Fest 2021 invites you on a forward-looking journey of self-discovery. With the theme of Reboot, take a moment to re-examine and refresh your lenses on day-to-day aspects that shape our lives.
Anchored by 12 key books and topics, Read! Fest will host over 60 programmes – from talks by world-renowned authors to workshops and experiences – each curated to immerse you in a world of thoughtful ideas for our time.
From myths and minimalism to work and womanhood, stretch out to explore new worlds and perspectives. Where will you find yourself?
For more info, visit go.gov.sg/nrm-readfest21.
Partner
சிங்கைத் தமிழ்ச் சங்கம்
1922-ல் தொடங்கப்பட்டதிலிருந்து சிங்கையின் மிக முக்கிய தமிழ் அமைப்புகளுள் ஒன்றாக சிங்கைத் தமிழ்ச் சங்கம் திகழ்ந்துள்ளது.  சிங்கையில் தமிழ் ஆட்சி மொழியாக அமைய மிக முக்கிய பொறுப்பாற்றிய அமைப்பு சிங்கைத் தமிழ் சங்கம்.  தமிழ் மொழியின் தொண்மை, கலை வடிவம், பண்பாட்டுக் கூறுகளை அடுத்தடா தலைமுறை சிங்கைத் தமிழர்களுக்கு கொண்டு சேர்க்கும் பொருட்டு பல்வேறு போட்டிகள், கருத்தரங்கங்கள், பட்டறைகள், விளையாட்டுப் போட்டிகள் போன்றவற்றை நடத்தி வருகின்றது அமைப்பு. 
Singai Tamil Sangam
Founded in 1922, STS is proud to be one of the pioneer organizations that was instrumental in making Tamil an official language of Singapore.  STS contributed extensively to preserve the traditional tamil arts and culture by conducting various competitions, classes and workshops for young Tamils in Singapore.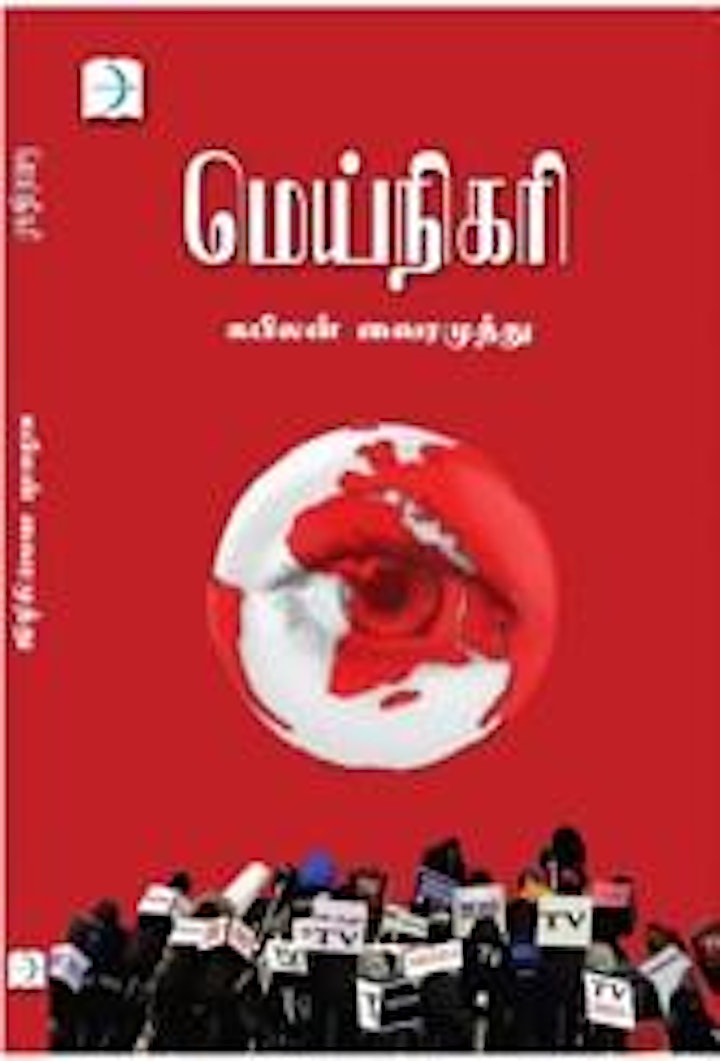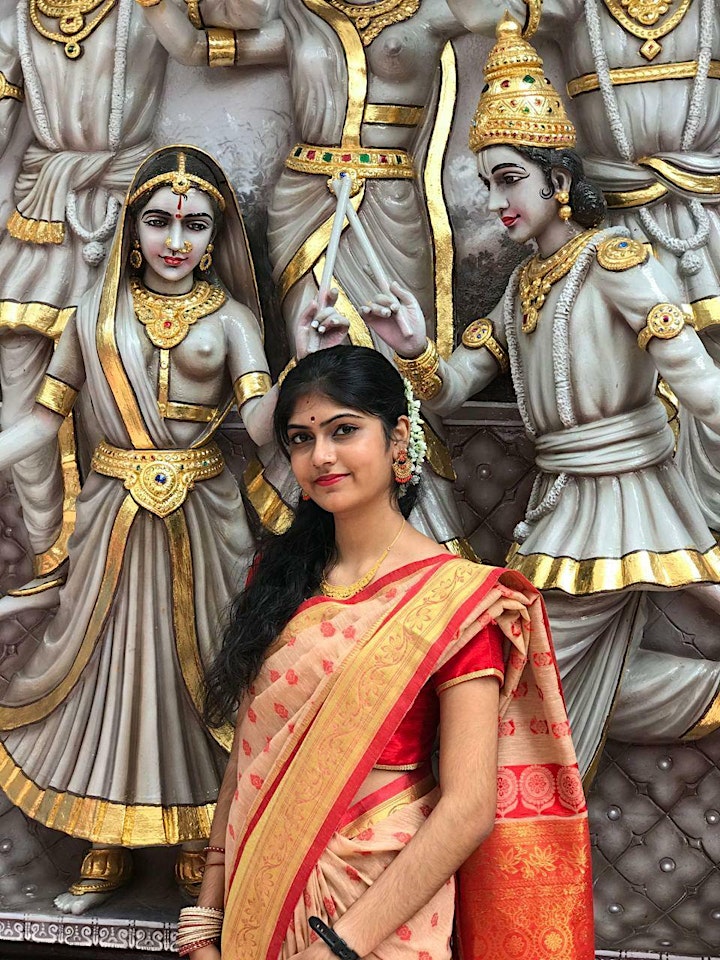 Online Programme/Event Administrative Information
This programme is conducted entirely online. You may access Zoom via the app or using a web browser
Please ensure that you enter a valid email address as you will receive an email with the link to the online programme/event near the day of the programme/event
The link of the programme should not be shared with others
Do ensure you have a strong internet connection. Using your mobile data is not recommended
The National Library Board, Singapore (NLB) reserves the right in its absolute discretion to disqualify or refuse admission to any registrant without any reason and notice
Organiser of கபிலன் வைரமுத்துவுடன் ஒரு சந்திப்பு | Read! Fest
The National Library Board (NLB) manages a network of 27 public libraries, the National Library and the National Archives of Singapore. NLB promotes reading, learning and information literacy by providing a trusted, accessible and globally-connected library and information service through the National Library and a comprehensive network of Public Libraries.