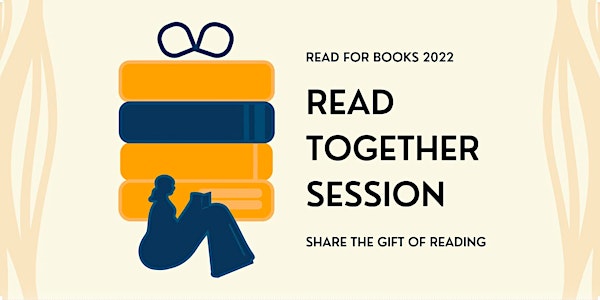 Read Together Session | Read for Books 2022 - Creativity
Share the gift of reading this August with Read For Books 2022!
About this event
About the Programme
Join us for a 15-minute reading session and share the gift of reading! In this session, get to know our librarians' top picks for the various non-fiction/fiction genres.
Read for Books is a charity book drive, aimed to raise awareness of reading and share the gift of reading with the less privileged. From 1 to 31 August 2022, for every 10 people who read for 15 minutes, one book will be donated to WondeRead and Migrant Worker Library, our selected beneficiaries for 2022. Participants can read books in any medium or language.
Read for Books 2022 is supported by Scholastic Education International (Singapore) Pte. Ltd, Kinokuniya Bookstores of Singapore Pte. Ltd, Bubbly Books Pte Ltd and Straits Times Press. For more information, visit: go.gov.sg/readforbooks2022