Multiple Dates
Real Internet Secrets Plus Penang - Asia's Most Powerful Internet Marketing...
Description
Personal Invitation From Singapore's Internet Entrepreneur & Millionaire
---
We're Looking For People Who Are Serious About Wanting The Internet Lifestyle With A 5-Figures Income…
Especially If You Have No I.T. Knowledge, No Products To Sell, And No Sales Background!
Asia's Most Powerful Internet Marketing Program Is Back & It Has Been
Turbo-Charged

To Transform Complete Beginners Into Real Internet Marketers….
---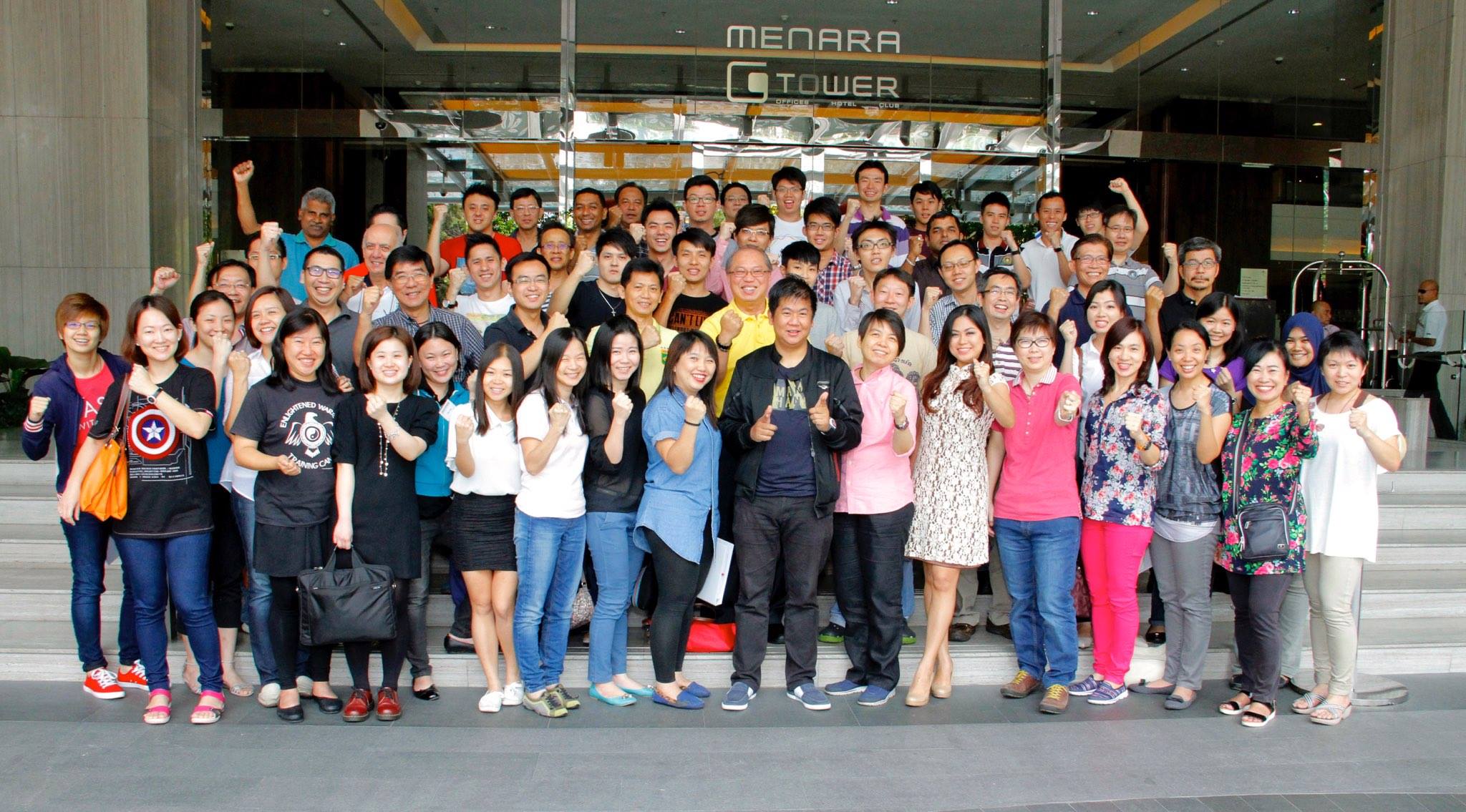 Fabian is currently Founder & Group CEO of PageAdvisor.com, Southeast Asia's first real-time mobile e-auction platform for consumers to hire local services, and Director of ClickEvents.com.sg Pte Ltd.
Previously a manager with global management consultancy, Deloitte, Fabian turned full-time internet marketer in 2003.
Having personally trained over 7,000 graduates in his popular internet marketing training programs in Singapore, Malaysia, Indonesia, Vietnam and Japan, Fabian has mastered the art of teaching COMPLETE NEWBIES and SEASONED MARKETERS alike how to start an online business from the comfort of their home.
In the last 7 years, Fabian Lim has helped at least one of his students achieve the dream of becoming an Internet millionaire. In addition, he has helped countless of ordinary people achieve consistent five-figure monthly incomeon the internet while working from home.
Fabian also owns and operates numerous online and offline businesses in the following areas: Events management, internet marketing consultancy, wealth education, keyword software & stock trading system development.Fabian has been extensively featured in top news media & publications like: The Sunday Times, Business Times, Channel News Asia, Straits Times Razor TV, The Star, New Straits Times, Sin Chew Daily, Wan Pao, Omy.sg, My Paper, UWeekly, The Peak Magazine, Exquisite Magazine, Utusan, Faces Magazine, NTV7 & 8TV
Fabian's expertise include Pay-Per-Click Advertising, Search Engine Optimization, Usability Analysis, Web Analytics, Online Campaign Management and Affiliate Marketing Strategy.
Though ClickMedia Pte Ltd, a specialized internet marketing consultancy he founded in 2008, with offices inSingapore, Malaysia, Indonesia and USA, Fabian has advised clients in the area of internet marketing, including multi-national companies and public sector organizations such as IE Singapore, Singapore Polytechnic, Sennheiser, Management Development Institute of Singapore, LunchActually, GPBatteries, Kurnia Insurance, IOI and many others.
From the Macbook Pro of Fabian Lim,

Director, ClickEvents Sdn Bhd
Dear friend,

Till date I have helped thousands around Asia live the internet life…

A life where you are no longer limited by your finances (salary cap) … a life where you are no longer limited by your time (working overtime) … a life where you are no longer limited by your location (reporting to an office).

And now I want to offer the same invitation to you.

Because in a moment I'm going to share with you a simple yet highly profitable internet system. This same system transformed the lives of over 7,000 former "employees" into successful internet entrepreneurs (and a number of internet millionaires).

Imagine, never having to…
Worry about small details like skipping lunch to save a few dollars,

Cheating 15 mins on your parking coupons, OR

Queuing for hours just to receive a lousy free hamper from your favourite shopping mall.
Instead you could be controlling your hours (when YOU want to work, how often YOU want to work) and your wages (1 website, 2 websites, 3 websites or more, it's totally up to you how much you want to earn).

So when I say that you can have a better lifestyle… I mean Every. Single. Word.

Once, you learn how to utilize the money-reaping side of the internet. Here's how...
I Have Gift-Wrapped My Strategies
And Want To Hand Them Over To You...

The Same Strategies I Used To Build My 6 Companies Including Southeast Asia's First Real-Time Mobile e-Auction Platform

Look, I've been in this industry for over 10 years and throughout that time... I've tested almost every internet marketing strategy you can find and think of.

But here's where it gets better…

Over the years through constant testing and feedback, I created a unique and fool-proof internet system for creating passive income. Repeatedly.

A system I call Real Internet Secrets.

But I needed to make sure my system works.

Personally, I believe that the only way to certify a system works… is to repeatedly create success stories.

That means taking complete internet beginners, teach them the system and watch them build their online business and income. (which I have now successfully achieved for over 7,000 of my students in Singapore, Malaysia, Indonesia and Vietnam to name a few places in Asia)

In fact, here's a small taste of what you can do with my Real Internet Secrets:
How to profit online without a product or service. Most people stop themselves from making money on the internet because they have "nothing to sell". My system will show you where to find a treasure chest of services that are in red hot demand so you have no excuse not to get started (No, I'm not talking about products from ebay or qoo10)

Follow a proven plan to generate S$10,000/month and more online – this is why many of my students have left their jobs and they've never looked back

Choose from 3 different online profit models to earn a living – you can do this anywhere in the world, all you need is your laptop and an internet connection and you're good to go

And much more…
I could go on and on about my success stories but I think you get the picture. My strategies CAN transform your life and give you the lifestyle you've never even dreamed of.

The only real question to ask yourself is this…
Are You Serious About Getting A Better Life?
As you continue to read, you'll begin to understand why my workshop has repeatedly produce success stories one after another.
It's hardly surprising as…
I've given each one of them a battle-tested internet system for making money online.
But for the system to work, they (and you) first need to have an ACCEPTANCE mindset.
You need to accept the system as it is. I've had people come up to me, comparing my system to things they read on the internet. Some even compared my Real Internet Secrets to the strategies of other internet marketing programs.
My response?
Find out if WHO you're learning from is a millionaire. For me… my 10 years of continuous success stories speak for me.
But the system alone is incomplete.
You must have INTEREST in wanting to learn how to achieve the internet lifestyle. Because I have created a system but if I handed you the manual and you're not interested to read the instructions… there's nothing I can do.
Which brings me to the most important quality for success. APPLICATION.
You must agree to put everything you learn to practice, get help if you're unsure, and keep applying till you reach your goals.
If you can follow these simple steps and deep down inside, you know you want this internet lifestyle… then I'll like to invite you for my upcoming…


REAL INTERNET SECRETS WORKSHOP