REAL INTERNET SECRETS WORKSHOP | 3-Steps Internet Success Model | Content-packed internet marketing strategies

Tuesday, 24 May 2016 from 19:30 to 22:00 (Singapore Standard Time Singapore Time)
Event Details
They Shunned Her Because She Was Getting "Too Expensive" And Couldn't "Work As Fast" As Her Younger Fresh-Grad Colleagues...
Discover How This 2-Times Retrenched Grandmother Destroyed Them At Their Own Game By Mastering Lucrative Internet Secrets - Generating More Than Twice Her Previous Salary As A Result!
Now Companies Are Going On Their Knees, Begging Her To Work Her Magic For Them... And She's Cold-Bloodedly Rejecting Them One After Another.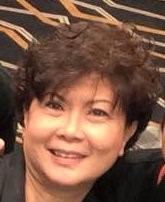 From the Desk of Josephine Thang,
2-times Retrenched Grandmother

Dear Friend,
The second time slapped me hard in my face.

They reasoned that the company had to restructure and unfortunately, they had to let me go... but the damage was done... I had just lost my job and income. Again.
You see, I had been retrenched before. But the previous time, I was younger and cheaper to hire. It was also easier to secure another position then. This time I wasn't confident. This time I felt "betrayed" by the company I had sacrificed so many years to when they cut me off without blinking an eye.

Being retrenched is a terrible experience... but I refused to accept defeat...

So I did what I could, laid out all my options and scrutinised them carefully, one by one:
I could 

adopt the typical "retirement" path and get a license to drive a taxi

 or rely on that Uber app - but that means long hours stuck in a car or in traffic jams.
I could 

apply to other companies and volunteer to take a huge pay cut

 - yet most companies only want to hire younger workers who are cheaper and faster
I could 

go into a sales job like real estate or insurance and forge a new career

 there - but that means I need strong connections and working doubly hard to restart my career at this age.
 I could 

attend upgrading course and learn a new skill

 even if it is in a completely different industry - something our government is encouraging more employees to do today.
I had to admit... for the first time in my working life, I found myself devastated not knowing what to do next.

But looking back... I'm glad it happened. Here's why...

"That Was 2014, Fast Forward 2016!"

Today, I'm now running an internet business that brought in 6-figures of revenue within my first 5 months of starting my company.

I'm not worried about job security as I'm running a business I never knew existed before 2014. Yet learning the skills to run this business has let me live life on my own terms...

I've more time for my grandchildren - something I didn't have for my children as I reported to work at 8am every day and return home late in the evening. Now no one tells me what to do - I'm the one telling my team what to get done. I don't have to fight against the peak hour traffic (I prefer to cook dinner at home while everyone in Singapore is forcing their way into a sweaty cabin at 6pm). And I've doubled what I used to be earning previously.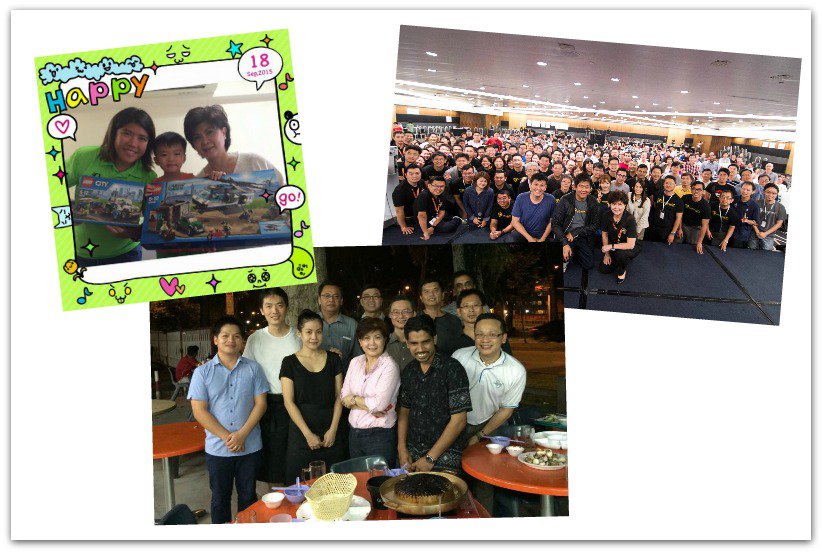 So I guess the reason why I'm writing this letter is because if you find yourself in a similar situation, where your job security and income is at risk... I want to be a testament that there is hope.

If I could battle the odds and build up an internet business - something only "young" people can do - that is giving me the lifestyle an financial freedom I now enjoy... You can easily do the same.

And you don't have to wait till things go south like it did for me before you take action. 
Here's my secret...

The reason I'm able to enjoy everything I have today was because of 1 crucial decision I made back in 2014... I attended a life-changing internet workshop!

"The Turning Point That Made the Difference for Me"

This was the first workshop I had ever attended on running an internet business. The truth is... I was sceptical at first.

Was it really possible to make a living from the internet?

I mean, I was already struggling with turning on my computer, could someone like me succeed with the internet? I wasn't sure but I decided to go in with an open mind.

And after 2 years, it has proven to be the best decision I ever made. Because before I even talk about the simple 3-step system that made this entire internet business possible... What really blew me away was the topic on monetisation.

I realized at that point that after slaving years for my job. I didn't have a single money-making skill!

Everything I had learnt and done was to help my company scale. Nothing to make myself richer. Ironic, wasn't it?

So when the speaker talked about 3 different ways to monetise this internet skill...

I was convinced. Determined even.

It was about time I did something for myself... not my company. Learning a skill that rewards me for the effort I put in. So I conquered my doubts and registered.

And let me say, till today, I'm still just scratching the surface... I'm only using one of the 3 methods taught to me my living. They call this the agency model but it is the same skill that allowed me to hit my 6-figures within 5 short months.

Best part?

It is simple to execute when you have the right knowledge.

"The Successful Internet Business Myth"

Now, you may be thinking, doesn't an internet business means I have to be good at I.T. and building websites?

Yes and no. Yes, because you do need to build websites. No, because with technology these days, building websites is as simple as a few clicks of the button. I'll be the first to tell you that I'm clueless when it comes to technology... yet following the instructions the trainers presented, I built my first website.

Now, I've built so many profit-generating websites... I've stop keeping track. However, let me stress that while websites are 1 element for an internet business... the internet skills you learn are more important.

It is this set of skills that gave me everything I'm enjoying today. After all, there are plenty of website developers around. But profitable internet specialists are few.

And once you learn this skill, you have choices. You are no longer at the mercy of your employer (like I was). You are in control of your time and income.

You can choose to start this internet business part-time, working on it while still holding a permanent job. Then as your income increases, you can choose to switch full-time. It's up to you. You're in control!

So if this sounds like something you want, then I would like to invite you to the workshop that made it all possible for me.

Introducing...

REAL INTERNET SECRETS Workshop

This is the workshop me and many other successful students (over 10,000 students around Asia today) first started out in. And you can have the same opportunity as us.

It is 3 full hours of content-packed internet marketing strategies designed to help complete beginners learn how to get started. And start making money online.

Here's a fraction of what you'll learn during the free workshop:
The 3-Steps internet Success Model you can copy and paste in your internet entrepreneurial journey

(if you can't remember everything you'll learn at the workshop, at least remember these 3 steps as they'll make an instant impact in the way you view the internet)

The Professional Website Building Tools we use to build multiple online businesses -

with the internet today, you don't need to take up courses on Java, HTML, and all the other fanciful technical terms. You want profit-generating websites... we'll show you what are the exact tools to use.

Where to find an entire directory of highly in-demand products and services people are frantically queuing up to buy from

(perfect if you don't have a service, a product, a brick-and-mortar store or anything to sell)

How to search, find and tap on the little-known money-making opportunities that are hidden away on the internet

(this is why the right internet skills are important when it comes to making money online)

How 1 student earned his first dollar online, multiplied it, and turned it into a passive and recurring income stream...

then duplicated the whole system to earn twice that amount every month.

The most important marketing principle you need to know if you ever hoped of succeeding in your online business

(this same principle has been endorsed and used by thousands of successful internet entrepreneurs around the world)

How to take advantage of the 2 BIGGEST TRAFFIC GIANTS to promote your online business

and send truckloads of qualified prospects and customers to your website.

How to make use of the buying nature of internet users and turn them into repeat customers

(people who will buy from you again and again)

The 3 Monetisation Models (Agency, Merchant & Real Estate)

that instantly give you real money-making skills you can always rely on.
Yes! I Want to Learn Your Real Internet Secrets

The list goes on but most importantly...
You are no longer at anyone's mercy. No one can ever retrench you or say you're redundant to the company.
Because you finally have money-generating skills.

Just take any of the 3 monetisation methods. You could choose to use one of them (like I did) and earn a decent income. Or if you want more, put all 3 different methods into practice and make triple the income. It's entirely up to you how you want to use these skills.

So the big question that remains is...

"Are You Ready To Invest 3 Hours & Make This Difference In Your Life?"

It did for me.

In fact, I'm willing to go out on a limp here and guarantee that before the 3 hours are up, you'll be loaded with so many new income-generating possibilities you can't wait to try them all out. 

And the best part?

There's no fee for attending these 3 hours yet the value that you get out of it is immense.

I was forced into retrenchment but the skills I learnt transformed my life. I could be stuck today driving a taxi around the island (like some of my ex-colleagues are doing) and dealing with peak hour massive jams around town... instead I now have time to do whatever I want.

Thanks to that fateful day in 2014 when I decided to attend this FREE workshop.

This could also be the turning point in your life!
So register your seats right now while this knowledge is still fresh on your mind. Because the room can only hold a maximum of 80 persons and last I checked...they are filling up fast.

(Note: 55 seats have already been snatched up)

Don't miss your chance any longer!

I wish you the very best and look forward to seeing you at the workshop.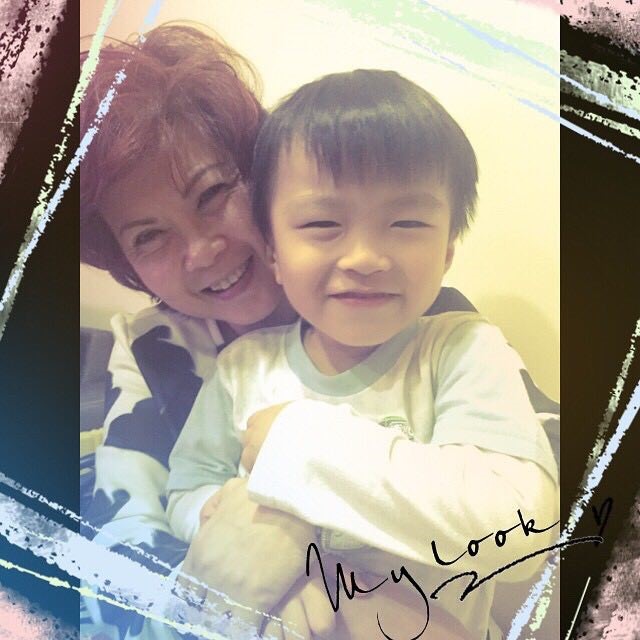 Josephine Thang
Formerly Retrenched Employee, Now Internet Business Owner

P.S. As someone doing your best to provide your family with a decent standard of living and trying to survive in today's harsh economic climate... can you afford Not to learn these internet secrets?

This is your opportunity to have fighting chance. I don't want you missing out on it. Who knows when the next one will pass by?

Confirm and register your seat(s) right now.

P.P.S. Not only have I doubled what I used to earn using the skills I learnt. Today, companies in my ex-industry are asking me to go back and work for them. Because I now possess a lucrative skill they can't find anywhere else.

And even though they're offering me huge sums of money, I'm rejecting them. Because I value the time and freedom I now enjoy. I'm not stuck in an office from 8am to 6pm everyday just waiting to click my hours and collect my pay cheque month after month.

I don't have financial worries, I get to spend my afternoons with my grandchildren, bringing them out, and for once, being a grandmother.

Listen to What Past Participants Are Saying


Former Singapore Airlines Stewardess turned Full-Time Internet Entrepreneur.

Shanneez has spent almost 10 years of her life as air stewardess, with No exposure on internet marketing, ZERO knowledge in online business but able to make consistent 5-figures income. 
How she did it? 



Andrew Koh Sharing his Success and Experience as a New Internet Entrepreneur

Andrew was a former Regional Director of Agencies in AIA Singapore and Subsequently, Chief Agency Office of HSBC Insurance, shares his story of how he survived retrenchment
Tan Jian Yong - Polytechnic undergraduate turned Youngest Online Millionaire in South East Asia.

Tan Jian Yong - was a hard-working swimming instructor but was broke and had no money. He attended Fabian course back in 2007 and now has 10 profitable online business. Lets hear how the internet transformed Jian Yong from a broke swimming instructor to a successful online entrepreneur... If Jian Yong DIDN'T had taken any action when opportunity was presented to him... What do you think he will be doing TODAY?
Computer Engineer turned Internet Marketer because he felt there are MUCH better prospects in the internet...

Vincent Han explained how he was very much benefited from the training course by Fabian Lim. It was his life turning point after has attended Fabian's training. 
- He was approached by one of the world largest advertising agency.
- He was also being headhunted by the largest life insurance company in Asia Pacific...
Lay Mai Leng was unsuccessful in her own business until she met Fabian...

After 7 years working in MNC companies, she ended the Rat Race and started her own Tuition Centre business. However, that doesn't get her what she want. She work 365 Days a year for 4 1/2 years until she met Fabian in 2010. Her very first breakthrough was a RM12,000 pay cheque from one day of work! In additional with the skill set she had learnt, she also enjoy time freedom.
Even More Raving Testimonials

"This course is much more than just about internet marketing. 

It's structured, detailed, and practical. And it presents a business system. As a new learner, you can use this system and run an actual business (much like how any franchisee would). What I truly like about Andrew is his willingness to share his trade secrets and real life experience throughout his training - which I'm certain I won't get anywhere else.

This course is excellent value for money. I've definitely gained a great deal out of my time spent here. Thanks lots for the knowledge."

- Kirby Poh
---

"There is a very sincere imparting of how to make money through the internet, especially through niche market research and then doing SEO for the site. I'm taught from start to finish exactly how to make good money from internet marketing, from outsourcing if needed."

- Derrick Wong
---

"I LOVE this course, it gives me a spoon-fed approach and make internet marketing so easy to apply.

The [secret strategy] and the sales scripts are great ideas that I can use on my existing business for my team locally and regionally. I am clear how to do SEO, get it right once and for all, combined with FB marketing which is my long term approach as I intend to stay in the business for long 

- Tang Siew Kwan
---

"Thank you Fabian for sharing the in-depth knowledge and experience you have on SEO optimisation as well as the monetisation strategies for the skills we have learnt. Most important, there are multiple source of income possible to generate that we would never have expected.

We have gotten valuable guidance and his time, to embark on our internet marketing journey efficiently. My ultimate aim is to become like him... a successful Online Entrepreneur."

- Kelly Yu
---

"I had attend other course on the same subject but I couldn't relate it to the real world as I am a brick and mortar economy guy. However, Andrew did a great job of integrating the topic on internet marketing with real business situation which I can relate well. This course allows me to understand that this is a means and not just an end to real business situation. 

"Google makes their search engine work as it it is in the real world."

Thanks for this statement and the possibilities for me to make use of the knowledge acquired during these 3 days as I can now apply them in my real business."

- Chay Wai Chung
---

"Of all the courses I have attended, this course is a clear cut blueprint to help you literally make a change in your life. It teaches you the skills to actually start a business online, it removes the biggest obstacle stopping most people from pursuing their dreams... the lack of financial capability.

Fabian literally developed a spoon fed course to force you to get out of the rat race, thank you Fabian Lim for developing this course and for bring the person that you are. I have never been so positive and excited about an opportunity like this in my life!"

- Emigdio Emelito A. Bonagua Jr.
---
LOOKING FORWARD TO SEE YOU PERSONALLY AT THE EVENT!
Do you have questions about REAL INTERNET SECRETS WORKSHOP | 3-Steps Internet Success Model | Content-packed internet marketing strategies?
Contact ClickVenture
When & Where

ClickEvent
51 Cuppage Road, #07-22
Singapore, 229469
Singapore

Tuesday, 24 May 2016 from 19:30 to 22:00 (Singapore Standard Time Singapore Time)
Add to my calendar