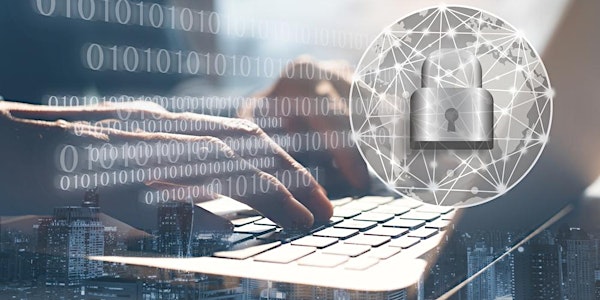 Real Transformation – Championing Regulatory and Market Pressure
Indonesia/Thailand Standard Time 7:45 AM-9:15 AM (GMT+07:00) Singapore/Malaysia/Philippines Standard Time 8:45 AM-10:15 AM (GMT+08:00)
Refund Policy
Contact the organizer to request a refund.
About this event
Prospering in the digital banking environment to remain competitive!
With cutting-edge technology and better data accessibility, the Financial Services Industry (FSI) in Southeast Asia seeks ways to strengthen information management to fulfil the expanding client demands. Information management is critical for traditional banks and other financial institutions to enhance their capacity to adapt to changing regulatory changes.
The continually rising demands of customers, regulatory changes and security threats deeply affect the competitiveness in the industry, if not handled properly. Information management that is more focused, efficient and integrated can help mitigate risk, maintain compliance and obtain actionable insights.
Institutions get a range of advantages by deploying a robust information management strategy. For example, the application of File Intelligence and Content Management systems helps organisations to uncover critical data issues, allowing organisations to improve data and content quality while saving hours of investigative time.
Risk management for almost all businesses is based on awareness and transparency. While data collection and analytics tools are now readily available, organisations struggle to merge numerous sources of information and legacy infrastructure and find the best way forward. With the right partners and the appropriate solutions, Banks can transition from manual operations to automated, information-driven, real-time systems.
Identify and manage content through Information Governance
Automation and digitisation have altered the entire landscape of the financial industry. Technology can minimise the risk and expense of unmanaged data while ensuring regulatory compliance to remain competitive and serve consumers better, from paper-based, manual recording and aggregation to Consolidating repositories, map content and maximise understanding and value generation. As a result, businesses may now concentrate on improving corporate accountability with extensive security.
Handle Structured and Unstructured Content as Enterprise Assets
If FSIs continue to utilise outdated methods in their digital transformation journey, poor data quality will only increase, and the value of Information progressively diminish. This significantly slows down processes and increases costs associated with repairing errors and generating value for your clients.
Increase the speed to reach compliance
Information sprawl is ever increasing. As a result, this might become a substantial barrier to achieving outcomes and targets and responding quickly to market needs and changing regulations. Moreover, even with good data acquisition, it will be tough to tell how the activities are hampered as there is no in-depth examination of the concerns. And employing many channels will not fix the problem, especially if there is a lack of coordination.
A centralised program that can tackle these issues is critical to swiftly respond to changing consumer needs.
OpenGov Asia is pleased to invite you to an exclusive OpenGovLive! Virtual Breakfast Insight session, that will provide the latest information management systems to maintain governance and compliance that will better serve customers in the financial services industry. This is a closed-door, invitation-only, interactive session with top-level financial services industry leaders.
OpenGovLive! Virtual Breakfast Insights are concise, to-the-point, strategic-level discussions designed to bring learning to the highest level! The unique proposition of an OpenGov Asia Breakfast Insight is the integration of cutting-edge insights from our expert speakers and interactive discussion among the participants.
This unique session will present real case studies of how information management platforms can be the foundation for digital businesses in the financial services industry and will explore:
Using data digitisation to acquire actionable insights
Increasing visibility to help in the investigation and mitigation of potential risks
Saving time and safeguarding data with information management software
Ways to securely unify and manage enterprise data
How transparency is created via digitised processes
Meet the demands of ever-increasing regulations
Who Should Attend:
Chief Information Officers
Chief Risk Officers
Chief Transformation Officers
Chief Data Officers
Chief Operating Officers