On Friday 9 April, join us for our in-person Rejuvenate! Oils and Sound Meditation session, led by Helen Ong.
About this Event
End off the busy work week with a time of relaxation as Helen guides us into a positive and joyful state of mind with uniquely hand-blended therapeutic grade essential oil blends and sound therapy.
If you missed out on Helen's last session with us, now is your chance to check it out! There are only 10 spaces* available, so be sure to sign up now!
*Due to Covid-19 restrictions, each session can only accommodate a maximum of 10 participants.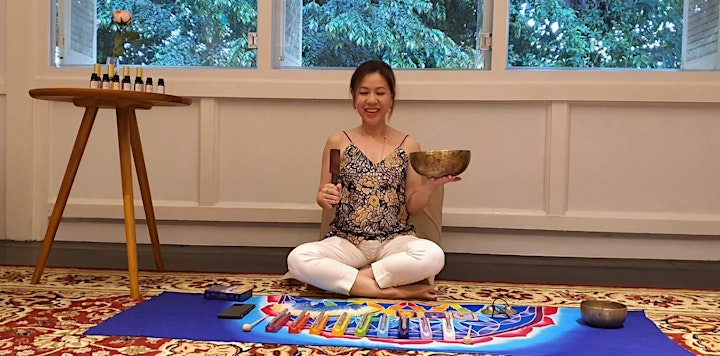 About the Facilitator:
Helen Ong, Founder of Senses.Live
Helen is a B.A. Graduate in Buddhist Studies from the Buddhist and Pali University of Sri Lanka who is passionate in spreading the message of compassion. She is also Strategic Metaphysics Consultant, and an Environmental Solutions Specialist.