Recalibrate for the year ahead with the year's final Rejuvenate session on 10 December, Friday at 7.30 pm!
About this event
Titled 'The 3Rs of Self-Regulation', this meditative session has been carefully curated by Irie Aman, seasoned creative & community organiser, to empower you to reap the benefits of decompression and self-regulation.
Reinvigorate your bank of self-care tools with new ways of how you can cultivate a better relationship with rest, carve out space for deeper reflection, and build a routine that works for you.
For this workshop, just have a journal and writing supplies, and if you're able, 3 items that bring you comfort handy.
Founded on the belief that arts can play a role in healing, this is a bimonthly initiative organised by TRCL and curated by non-profit arts and cultural organisation Global Cultural Alliance.
Irie Aman
Creative and Community Organiser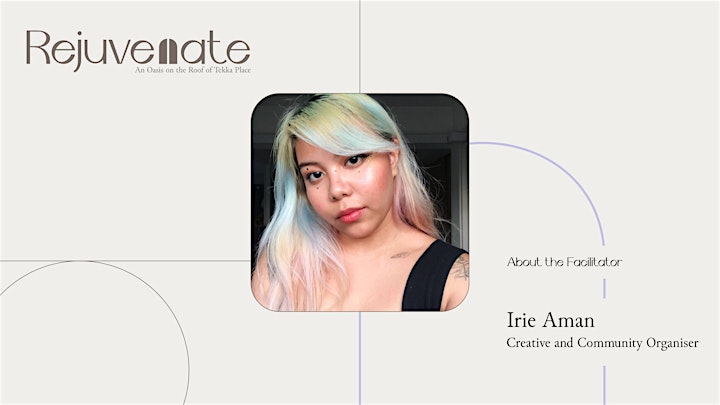 Irie Aman is a creative and community organiser. their passions range from mental health to art to advocacy, and they believes these all can (and should) be combined. as a cancer rising, they hold radical softness close to their heart. an interdisciplinary artist, Irie believes in nurturing and honouring both non-textual and textual parts of one's self.