Location
Tamarind Hill Singapore
30 Labrador Villa Road
Singapore, 119189
Singapore
Please visit our website to secure your spot: https://blueskyescapes.co/stb-wellness-festival-release-reset-day-retreat/
About this event
An Emergence of Self – Release & Reset
Saturday, 11 June 2022, 8:00AM — 5:30PM (SGT)
Venue: Tamarind Hill, Singapore
Come mid-year, you're invited to hit the pause button, shake off the chaos and stresses of life, and embark on a journey into your inner world. Set in the calming nature-filled surrounds of Tamarind Hill, be guided by soul-reviving practices shared at our day retreat to help you release, reinvigorate and realign for the rest of the year.
Cultivate body awareness as a means to enter the present moment through an active meditation, facilitating a cathartic release for your mind, body and soul. Then, explore what lies in the stillness with yin yoga, all while giving your body the stretch and recovery it deserves.
We'll then come together for a drumming circle to nurture our inner rhythm, become more grounded, open and aware and lead to a meditative creative state. Complete the day with a healing sound journey, as you lay down and bask in the harmonious resonance of various instruments, then emerge refreshed and with clarity.
Each participant will receive a curated care kit and be treated to a wholesome plant-based meal for lunch.
Retreat Price
Early Access (limited spots left): S$599 per person
Standard Access: S$669 per person
Click here to learn more about the programme. We hope to see you there!

This day retreat is part of the Wellness Festival Singapore, an initiative by the Singapore Tourism Board.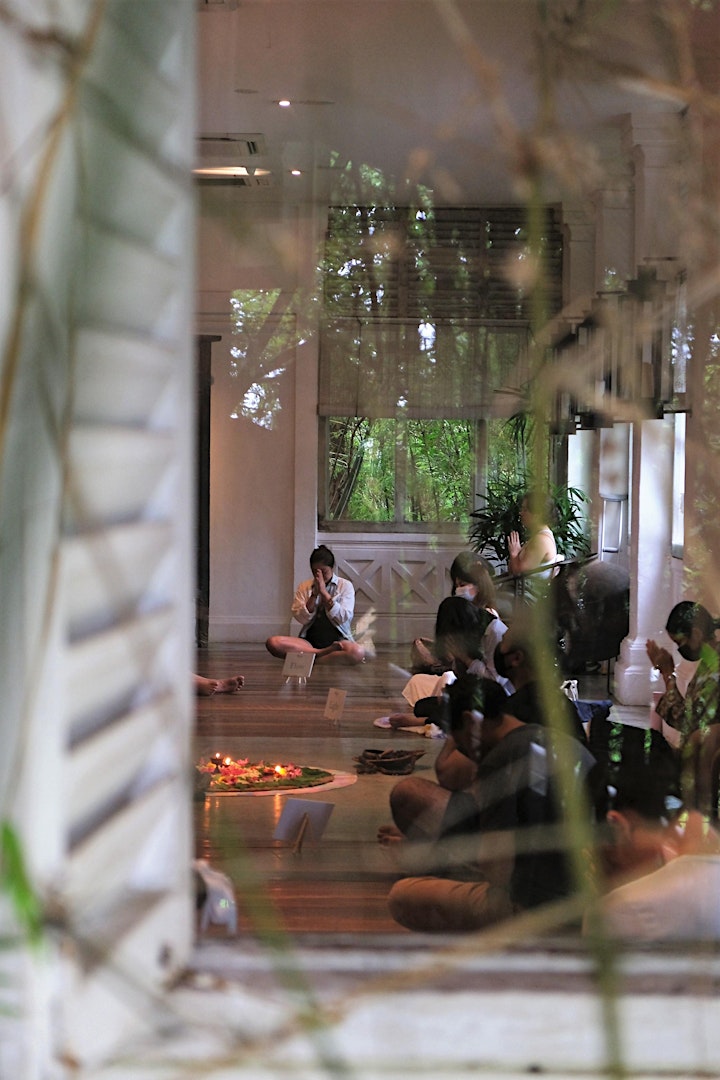 Testimonials
"(The retreat) allowed me to unplug from the world, recharge my batteries, connect with my mind, body and spirit. I felt at peace knowing that I took time out for myself. The Blue Sky Escapes team have managed to create a beautiful and tranquil sanctuary in busy Singapore. I felt like I had left the country for a long weekend escape. I'm heading home with a calm mind and full heart, ready to take on the world again!"
- Debbie L., Retreat Participant
Click here to sign up for the retreat.
About Blue Sky Escapes
Blue Sky Escapes is a travel and lifestyle company that curates one-of-a-kind journeys which are authentic, immersive and transcendent; so as to spur you to step out of your comfort zone, discover the world we live in and enrich your sense of self.
We are also a leading wellness provider in Singapore and are recognized for our ongoing series of self-exploratory retreats, An Emergence of Self, which is hosted periodically in Singapore and facilitates journeys to inner landscapes.
Join the Tribe
We invite you to journey into your inner and outer worlds with us. Subscribe to our newsletter to get US$200 off your first journey with us. T&Cs apply.
🏠Discover our experiences and journeys at https://blueskyescapes.co/
💙Follow us on Instagram: https://instagram.com/bluesky.escapes/
🌿Plan your perfect escape: ask@blueskyescapes.co