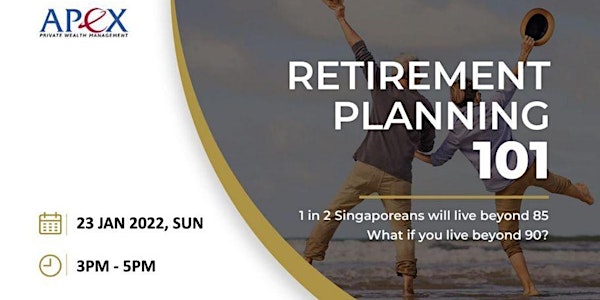 Retiring from the workforce in Singapore is a difficult step. Can you afford to do it? Let us help answer your questions.
About this event
Who will Benefit from this webinar?
✔ Singaporean/ PR/ Long-term residents in Singapore
✔If you want to know more about the complex nature of Singapore's Foremost pension initiative : CPF Life
✔Learn what is the characteristic of an idea retirement portfolio.
✔If you want to learn how to protect your Retirement Nest Egg against longevity risk, inflation and market risk.
*To register for this event, please register with your Name & Contact Number, before 23 January 2022, Sunday, 1330hrs.
*Note that registration will only be successful if registration criteria is met.
We will send you a separate link with zoom ID & password upon successful registration to the contact number you have provided.*
Book your FREE slot now!