Let's catch up with our childhood friends and teachers from Margaret Drive Primary School
About this event
Do you still remember the deep monsoon canal behind our school? Or the delicious chicken rice and poh piah at Margaret Drive Hawker Centre?
It's been a long while, mates! Let's catch up with our childhood friends and teachers from Margaret Drive Primary School on Sunday, 4 October 2020.
Details
Sunday, 4 October 2020
2pm to 4pm
Zoom (Links will be shared with participants one day before the event)
About the Virtual Reunion
We will be reminiscing our memories of Margaret Drive Primary School and Queenstown while looking through our old photographs and school uniforms.
So, please prepare old photographs of yourself, your classmates and favourite places in the school.
We will relive memories of our friends, teachers and school during the virtual reunion.
Museum @ My Queenstown
As My Community is working with residents to collect old photographs, uniforms, school badges, yearbooks and other memorabilia of Margaret Drive Primary School.
Some of these memorabilia will be presented at the future community museum in Dawson (near former Margaret Drive Hawker Centre)
You may wish to leave your contact details and contribute these old photographs and artefacts!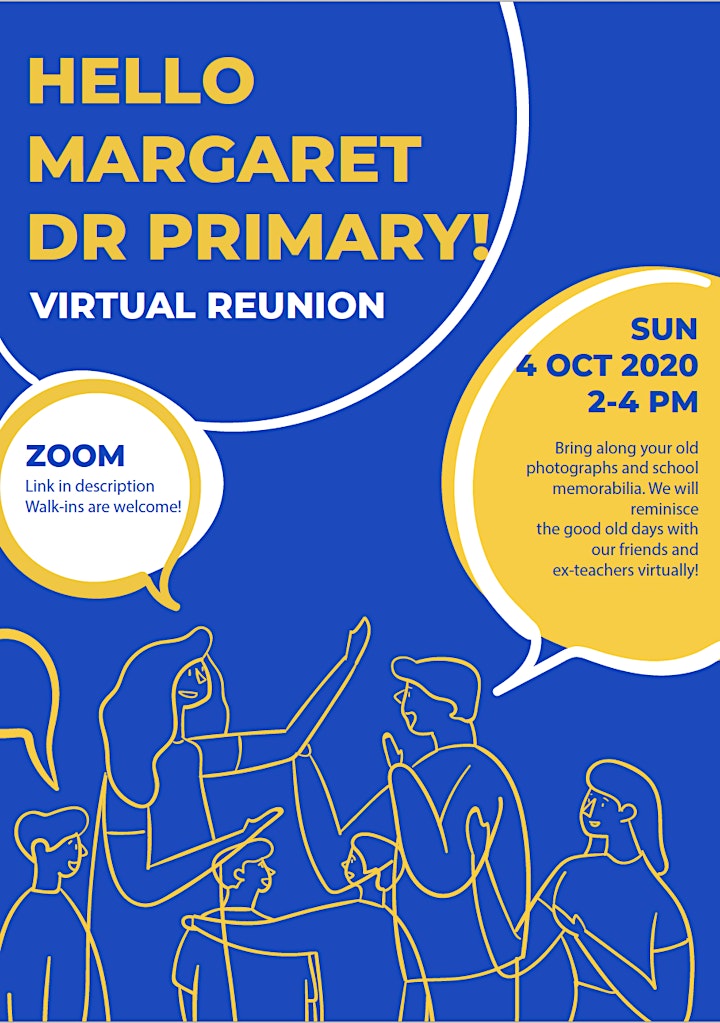 Organiser of Reunion @ My Queenstown - Margaret Drive Primary School (Virtual)