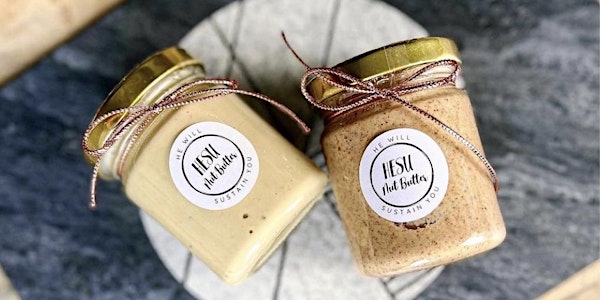 Review and Treat Your Health!
This is for you if you want to take charge and have a healthy diet & finances for yourself and your family!
Location
VisionCrest Commercial 103 Penang Road Singapore, 238467 Singapore
About this event
A set of Cashew and Almond Nut Butters for you!
You will agree that good health is important for your physical and mental well-being, longevity, and quality of life. It is an essential foundation for living a happy and fulfilling life.
Just like physical and mental health, financial health is KEY to a fulfilling life. It provides:
- security,
- reduces stress,
- improves relationships,
- creates opportunities, and
- ensures a comfortable retirement.
Maintaining good financial health is also essential for a happy and fulfilling life.
I would like to invite you for a complimentary Financial Health Check.
To thank you for taking charge of your Financial Health, I will gift you a set of Cashew and Almond Nut Butter to treat your health!
Simply register for this event to review your Financial Health, to treat your Physical Health!
Terms & Conditions
Definitions:
Manulife FA refers to Manulife Financial Advisers Pte. Ltd.
Branch refers to Forte Group, a branch representing Manulife Financial Advisers Pte. Ltd.
Campaign refers to Review and Treat Your Health! campaign.
Gift refers to a set of 1 jar of Cashew Nut Butter and 1 jar of Almond Nut Butter.
Campaign Period:
The Campaign will commence from 1 April 2023 at 12:00AM and end on 31 December 2023 at 11:59PM ("Campaign Period")
Eligibility:
This Campaign is open to all individuals ("You") who are
Residing in Singapore
At least 21 years old.
You will receive the Gift when you join a 30-minute session with a Financial Services Consultant from the Branch.
You are to share with the Financial Services Consultant your insurance portfolio to facilitate the financial health check process. Failing which, the Gift will not be given.
The Branch and Manulife FA will not be responsible for any injury, loss or damage suffered as a result of the use of the Gift.
The Branch reserves the right to substitute the Gift without having to provide prior notice or reason(s) for the replacement.
All decisions made by the Branch in connection with this Campaign (including the interpretation of terms and conditions) shall be final and binding on all parties. No appeal will be entertained. The Branch has the right and discretion to determine whether you have met all the requirements of the Campaign to receive the Gift.
The Branch or Manulife FA may vary these Terms and Conditions or suspend or terminate the Campaign without any notice or liability to any party.
By participating in this Campaign, you consent under the Personal Data Protection Act (No. 26 of 2012) ("Act") to the collection, use, disclosure of your personal data by/to Manulife FA and the Branch and such other third parties as the Manulife FA and/or the Branch may reasonably consider necessary for the purpose of the Campaign and confirm that you agree to be bound by the terms of the Manulife Statement of Personal Data Protection, as may be amended, supplemented and/or substituted by the Organizers from time to time, a copy of which can be found on http://www.manulifefa.com.sg/privacy-policy.html
The Terms and Conditions of this Campaign will be governed by and construed in accordance to the laws of Singapore and you agree to submit to the exclusive jurisdiction of the courts of Singapore.