Learning the skills, knowledge and fundamentals in the process of kneading, coloruing, shaping and making silk mantou
About this event
Mantou Series
Roar - The Tiger Car Mantou (Pau in Pau) 包中包- 虎年财源滚滚
Non Skillsfuture Claimable Class
The Year of the Water Tiger in 2022 is expected to bring about positive changes. Business will be steady and money will flow freely throughout the year.
Excellent year for finding new love and starting new relationships.
This ever-popular Pau in Pau mantou named Roar - The Tiger Car, is filled with ingots will surely breeze you around with good fortune while we usher in the Year of Tiger.
Learn from Singapore's Best Mantou Guru, Instructor Shirley Tan, Kneadtoinspire, who will be returning in time from her overseas teaching to impart the fundamentals of mantou making, which is famous for silky smooth and delectable steamed mantou.
Course Outline:
Dough recipe using mixer and hand
Hand kneading techniques to achieve a silky and smooth output
Learn to determine and assess yeast fermentation
Colour mixing using natural food colourings
Learn modelling techniques to create Roar - The Tiger Car and ingot mantou
Steaming techniques
Package and storage techniques
Details:
Fee: $228 per pax (all materials included)
Take Home:
Special Notes:
**Photo-taking is allowed during the class. However, videography of the processes during the workshop is strictly prohibited.
** Workshop duration may also vary slightly due to yeast fermentation time. If you have a tight schedule, please cater for an additional hour of extension for this workshop.
Please WhatsApp Karen Yee at 94881212 for registration or visit our website https://www.vanillabeansg.com/ for more details or more interesting workshops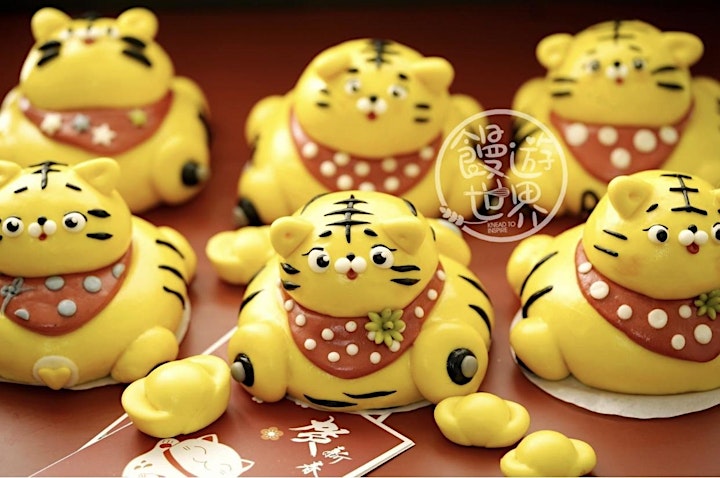 Organiser of Roar - The Tiger Car Mantou (Pau in Pau) 包中包- 虎年财源滚滚
Since their inauguration in 2016, The Vanilla Bean SG has pioneered the art of jelly cakes in Singapore, using meticulous and precise techniques to inject beauty into jelly cakes and bringing them to life.
The team at The Vanilla Bean SG also enjoys exploring and incorporating the latest trends in their work, and have been consistently bringing the latest innovative desserts and cake decorating workshops to both hobbyists and professionals alike.