Description
Staying Ahead Of The Market With Insight And Foresight
The SGX market has turned negative this year but if you have been following Robin, you would have reaped rewards and outperformed the market. In his March market outlook, he recommended 3 stocks: ST engineering, Netlink NBN and China Tower, and all three had gone up since then! ST engineering even outperformed blue chip stocks and bank stocks!

How did Robin know which stocks to pick?
Is he able to predict the future?

With comments from President Xi Jinping of China on the ongoing trade war to be "a long march", the trade war could become a long drawn out scenario. What are the stocks to buy and what is the best position?

Furthermore, MSCI will continue to add weightage of Chinese stocks to the index and it is expected that global fund managers will start to take more notice of Chinese stocks.
How will this development affect the Chinese market?
Will there be more demand for Chinese stocks?

With dampened expectations for the stock market and the Dow Jones, analysts are expecting the US stock market bull run, which has been running for 10 years, to come to an end. Will there be a global recession? How should you prepare and what portfolio should you hold?

Do you want to know how to find opportunities in uncertain markets? Join us at the market outlook and find answers to all the questions. Robin will guide you to prepare for 2020 and beyond!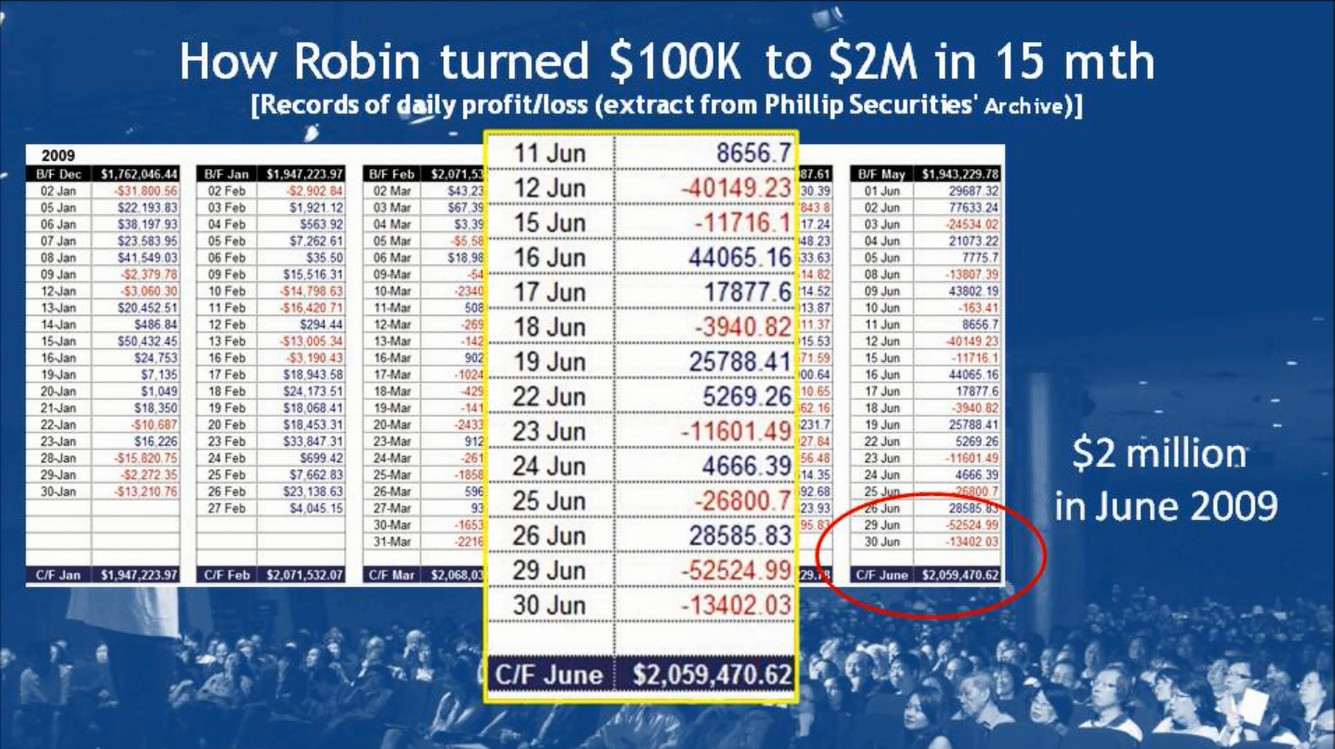 Things are getting simlilar to the previous financial crisis...
And if you had taken advantage and prepared earlier, you would have reaped huge profits easily, just like Robin did above.

Robin will show you how to navigate the market conditions and share his views on the following:

1) His Singapore & Hong Kong portfolio that have achieved a whopping 28% gain! What are the stocks in SGX you MUST be watching?

2) How to prepare for the bear market? The RIGHT way to short and GAIN!

3) Will the Federal Reserve raise interest rates? How to take advantage and which markets will be greatly affected?

4) The vast majority of investors will be caught by surprise when this bull market finally comes to an end. How can you start preparing your current portfolio?

5) Undervalued stocks that no one is looking at!

6) Why do you need to be watching China? Revealing MEGA Trends that will shift the markets for the next 5 to 10 years!

7) The state of the US market! Should you join the rally? Which industry to target and profit from the collapse?

And Much More! The strategies Robin will share in this Market Outlook will not only inform but transform you into a better trader and investor as well.

Past participants have never missed his market outlooks for the last 5 years!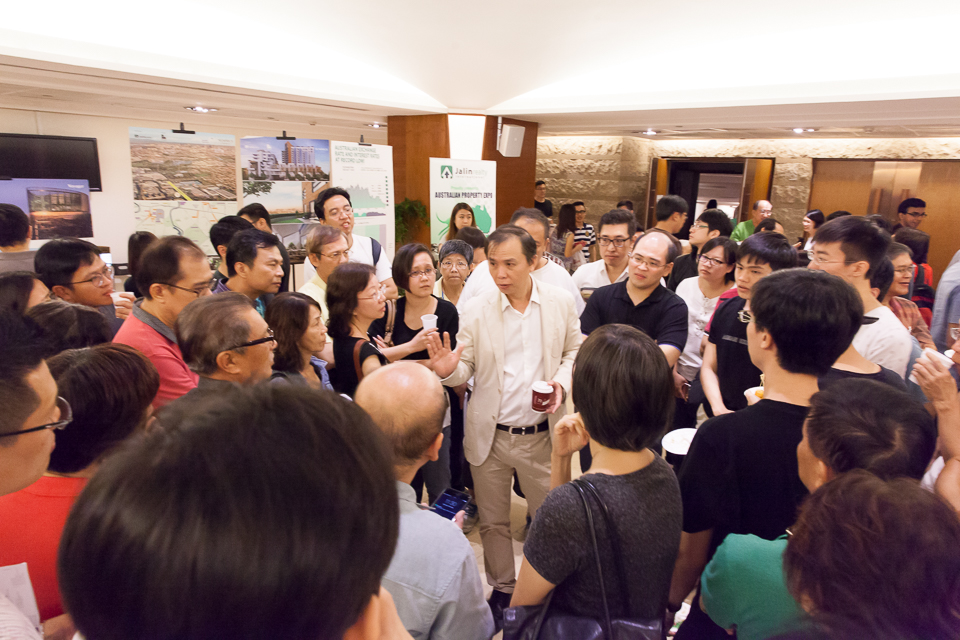 ---
About Robin Ho
Appointed by the Singapore Exchange Academy as a Professional Trainer in 2012, Robin Ho is one of Phillip Capital's top tier trader and remisier.
Robin has taught thousands of remisiers and professional traders across Asia and is well-known for translating complex trading concepts into digestible and practical usage. He has spoken at numerous investment seminars and is highly rated by participants on his unique teachings on price, volume and price spread.
Holding a highly successful trading track record, Robin has developed his own proprietary trading system that focuses on Price Action which he believes is the answer to today's volatile market.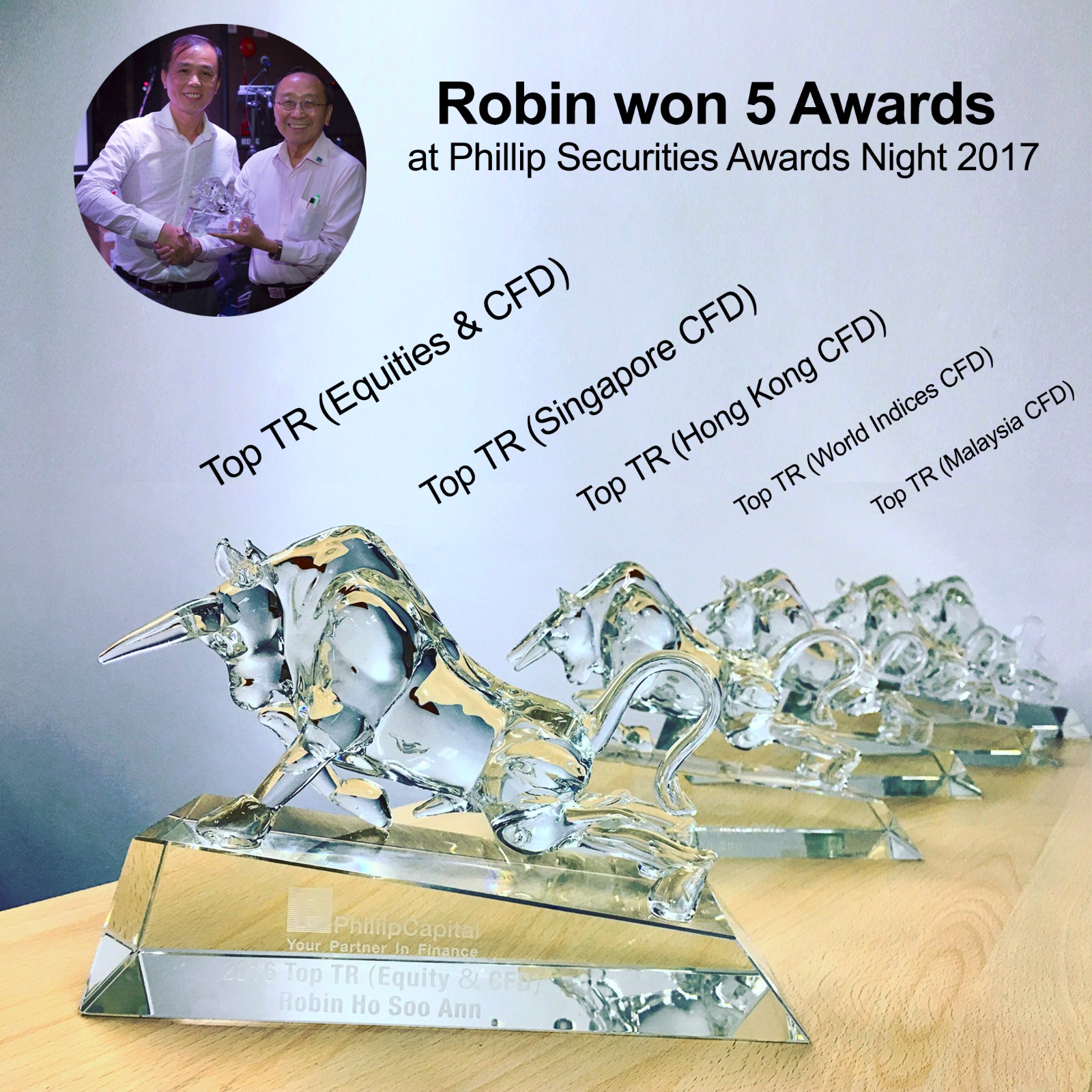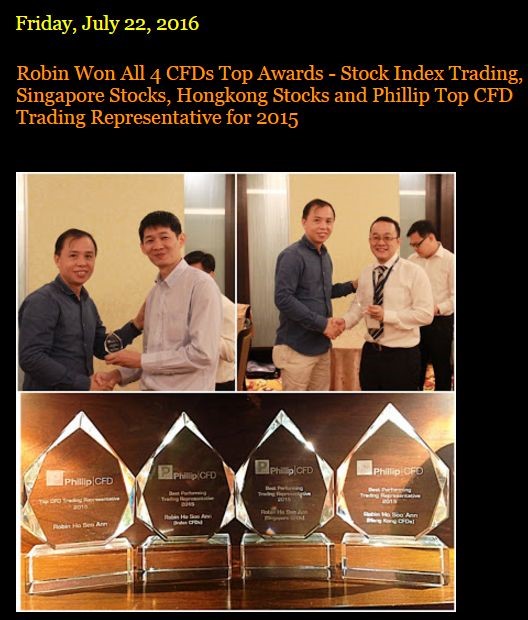 ---