Description
Headwinds and Tailwinds - Tug Of War
Equities solid fundamentals and rising earnings point may keep equities valuation elevated but cyclical inflation pressures are gradually tilting up after being in hibernation for a very long time;
Meanwhile economic protectionist rhetoric has heated up to the highest levels in several decades, the threat is potentially massive but still of a low probability of happening.
The inflation threat and parallel impact on monetary conditions are more certain than ever with rising long-term bond yields and any further surge in bond yields will undermine equity prices.
What will be the market reaction?
Did you know that elevated valuations in equities make these markets vulnerable whenever bond yields rise too quickly?
Furthermore, the bull run in equities is in its final cyclical phase and the US Fed rate hike has signaled a 4% rate hike this year. Will this cause a bear market to develop in the second half of the year?
Given this tug-of-war between bond yields and stock prices , how should investor prepare themselves for the outcome?
What are some opportunities in the Singapore market?
When China is included in the MSCI Global Index in June, what is the optimal portfolio strategy?
Robin will answer all these questions and also showcase his model portfolio for 2018 at this seminar.
Will you grab this once in a decade opportunity?
Join me for my upcoming Market Outlook and discover upcoming trends game-changer stocks & actionable ideas to succeed for 2018 and beyond!

---
Robin Ho Q2 Market Outlook 2018: Headwinds and Tailwinds - Tug Of War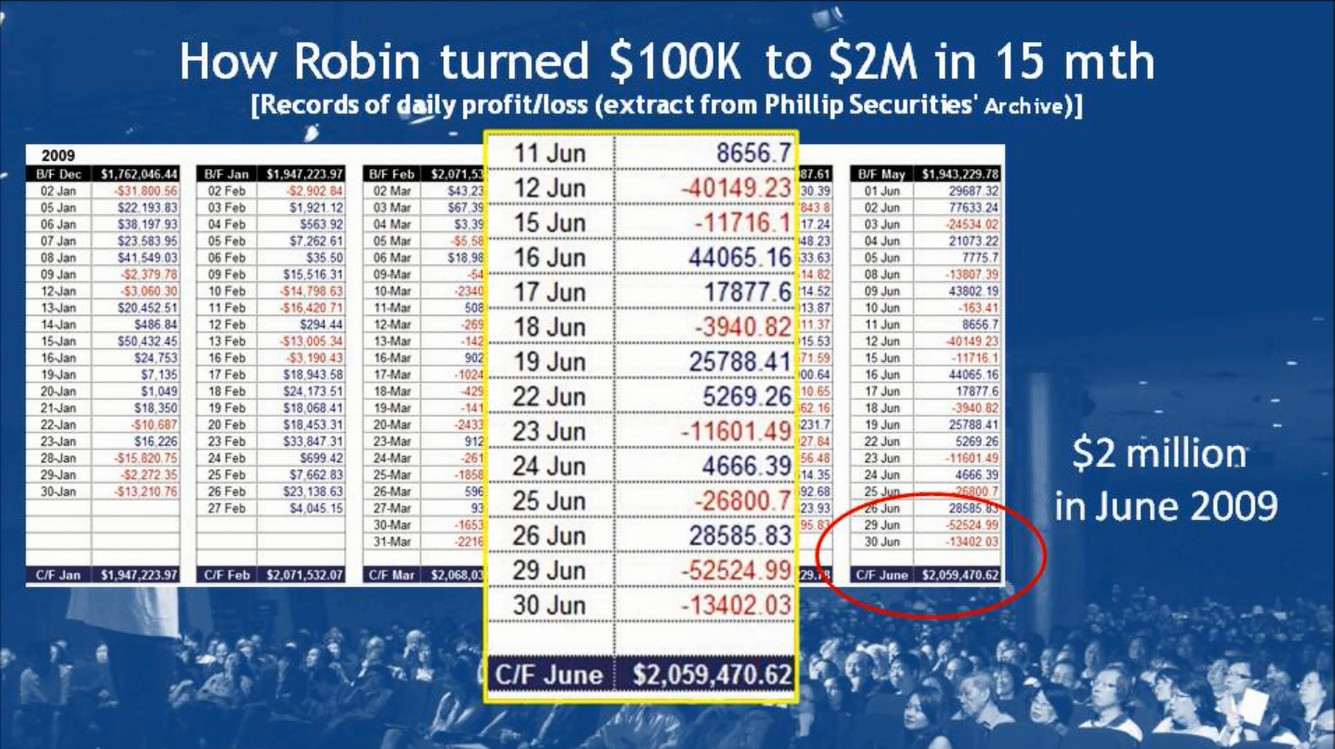 Things are getting simlilar to the previous financial crisis...
And if you had taken advantage and prepared earlier, you would have reaped huge profits easily, just like I did above.

I will show you how to make profits despite market conditions and explain my decisions.
1) Robin will reveal his Singapore & Hongkong portfolio that has achieved a whopping 28% gain! What are the stocks in SGX you MUST be watching?

2) How to prepare for the bear market? The RIGHT way to short to win BIG!

3) The Federal Reserve is poised to raise rates at least two or three times in 2018? How to take advantage and which markets will be greatly affected?

4) The vast majority of investors will be caught totally by surprise when this bull market in stocks finally comes to an end. How can you start preparing your current portfolio?

5) Undervalued stocks to scoop that no one is looking at!

6) Why you must be watching China? MEGA Trends revealed that will shift the market for the next 5 to 10 years!

7) The state of the US market! Should you join the rally? Which industry to profit from the collapse!

And Much More! The strategies I'll share in this Market Outlook will not only inform but transform you into a better trader and investor as well.

Past participants have never missed my market outlooks for the last 5 years!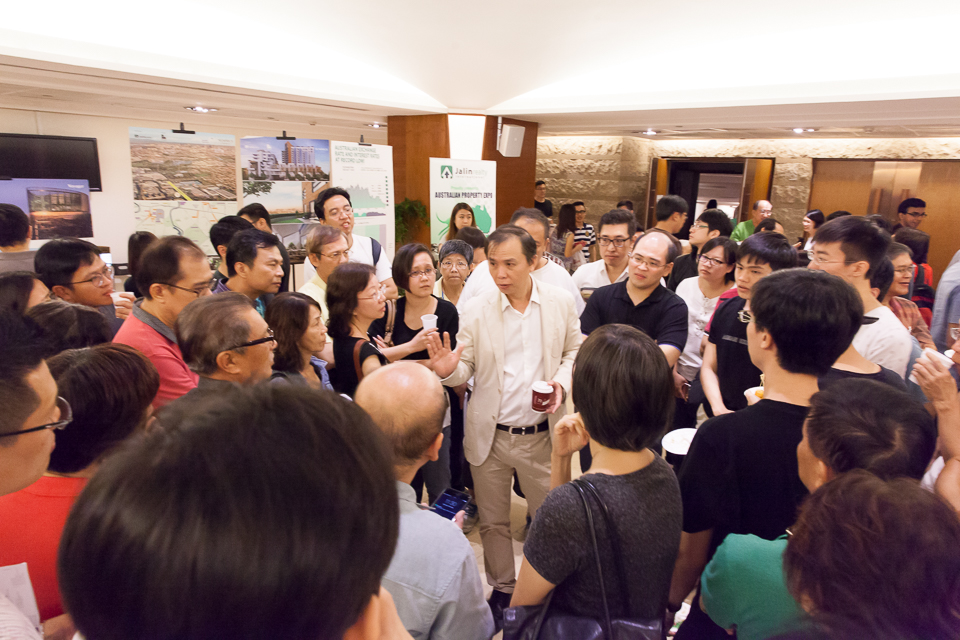 ---
About Robin Ho
Appointed by the Singapore Exchange Academy as a Professional Trainer in 2012, Robin Ho is one of Phillip Capital's top tier trader and remisier.

Robin has taught hundreds of remisiers and professional traders across Asia and is well-know for translating complex trading concepts into digestible and practical usage. He has spoken at numerous investment seminars and is highly rated by participants on his unique teachings on price, volume and price spread.

Holding a highly successful trading track record, Robin has developed his own proprietary trading system that focuses on Price Action which he believes is the answer to today's volatile market.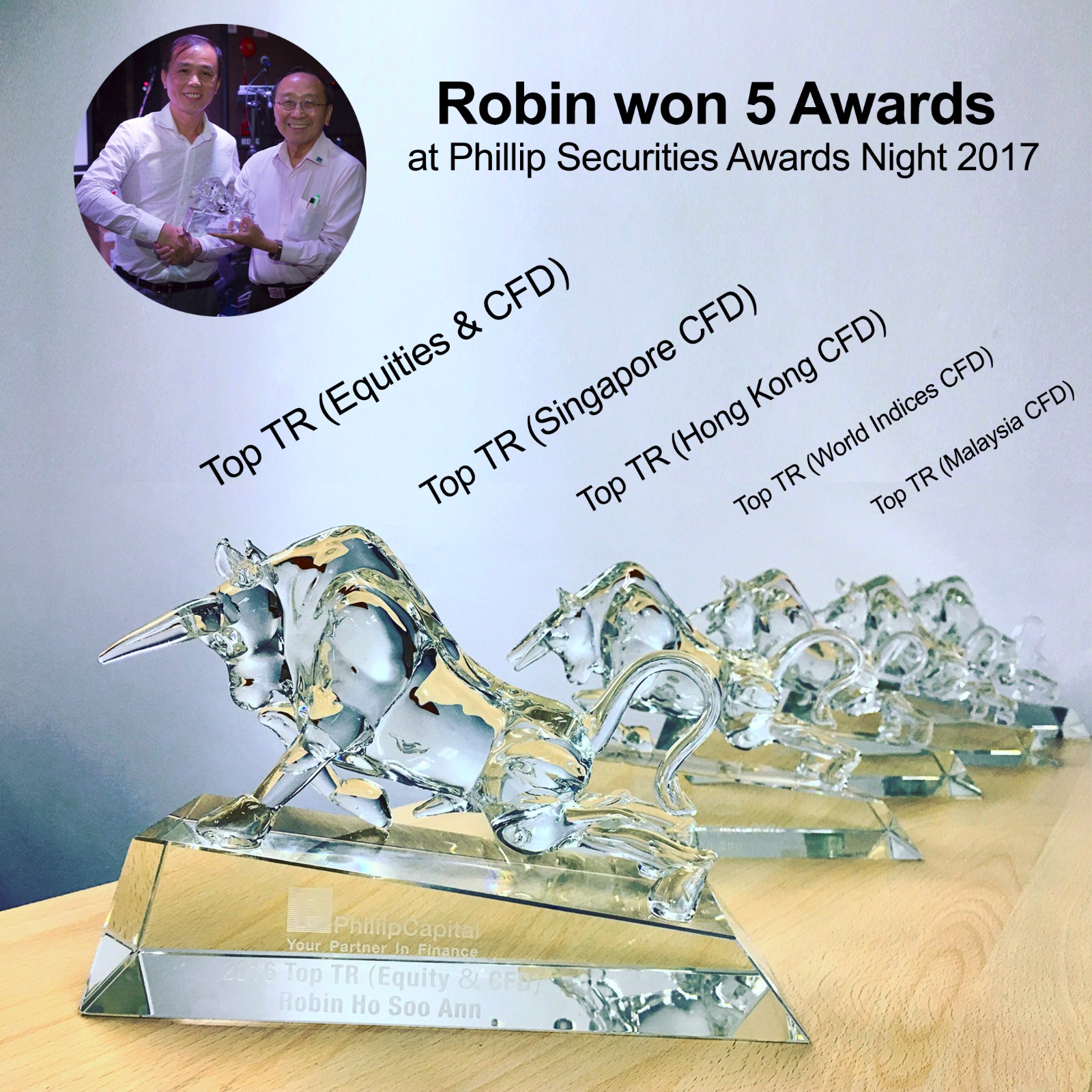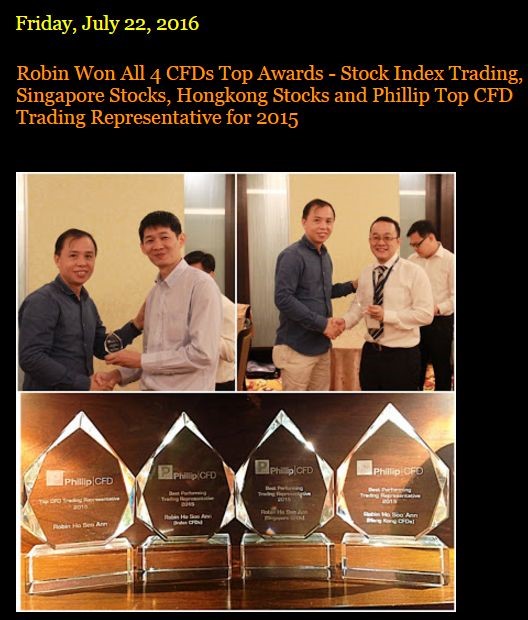 ---