Description

Just weeks after the Phillip CFD 10th Anniversary Market Outlook seminar on 19 January, Robin's market outlook was `Spot On'.
2013 is the year of 'Water Snake'. Water means liquidity (money).
Will the flood of hot money continue fuel this rally?
Come and hear Robin's fundamental and technical insight of the market .


EVENT DETAILS:

Date : 2 March 2013 (Saturday)
Time : 10am - 12:30pm

Venue : MND Auditorium 5 Maxwell Road Singapore 069110

ENQUIRIES: Call 65050192/99/96 or Email enquiries@cyberquote.com.sg
TRAINER: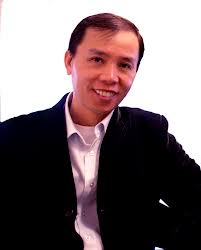 Robin Ho is a top tier trader and remisier with PhillipCapital, and is one of Phillip's most active and successful trader. Having been through the peaks and troughs of the volatile markets, he has since established a highly successful professional trading track record. As a highly regarded professional trader , he was appointed by Singapore Exchange Academy as their Professional Trainer in 2012. Robin is a well sought-after speaker who shares his in-depth trading knowledge with traders and investors at numerous investment seminars. He is highly rated by participants who have attended his programs. He is particularly well-known for his ability to translate complex and difficult trading and investment concepts into plain language, the usage of real life experiences, easy to understand illustrations and case studies to help the candidate to achieve success. He adopts a highly interactive approach in his workshops which makes learning fun and memorable.
Robin has taught and mentored thousands of professional traders. He has developed his own proprietary trading system that focuses on Price Action, which he believes is the answer to the volatile market today. He believes that many traders fail today because they have been employing long-term and traditional indicators to short-term trading, and to achieve trading mastery, traders must understand market behavior and develop a trading strategy that fits the trader's profile. Learn how to manage your trading risks as he shares his trading strategies and how to apply them practically.
Robin's story from a novice trader who came back twice from near bankruptcy to a Top Tier Trader and Remisier in PhillipCapital was featured on MyPaper on 17 Jan 2008. As a Top Tier Remisier in PhillipCapital, Robin was featured again on Zaobao Newspaper on 13 Feb 2011 for his view on SGX' plan to scrap lunch break and implement all day trading. On 28 September 2012, Robin was featured on The Borneo Post while he was conducting education seminars across East Malaysia on the invitation of OSK Investment Bank.
Robin spent 23 years in the Navy as a Naval Officer from 1979 to 2002. He was trained in Submarine and Surface Warfare and held the appointment of a Commanding Officer of a Warship during his tour of duty. Robin joined Kim Eng Securities in 2002 and left Kim Eng Securities to join PhillipCapital in 2004.
From 2004 to 2007, he taught hundreds of remisiers and professional traders through CyberQuote, the educational arm of PhillipCapital.
From 2008 to 2012, Robin trained thousands of traders through investment seminars and courses.
Visit Robin's blog at http://robinhosmartrade.blogspot.sg
Supported by: