About this Event
ROBO JUNIOR WORKSHOP, [Ages 8-12], 25th and 26th Jul Holiday Camp (10AM-2PM) @ REPUBLIC PLAZA
About this Event
Introductory Robotics and Coding Engineering course that's all about
: FUN, CREATIVITY AND TURNING IDEAS INTO REALITY.
We Live in the 21st Century Digital World.
Students will Learn the Fundamentals of Computer Programming (CODING) and mBot (ROBOTICS HARDWARE)to create their very Own Smart Intelligent Robot Companion.
In this 21st Century Digital World, Technology is rapidly changing.
Robotics is the Forefront of Industry 4.0.
We need people who have the skills to program the Robots and Artificial Intelligence (AI) applications.
Kids are the Young Minds of Our Generation.
They must be equipped with the Necessary 21st Century Skills such as Coding and Computational Thinking to become Relevant and Employable for the Future Workforce.
Innovation Garage Empowers the Next Generation of Innovators through Coding and Robotics to Turn their Ideas into Reality.
Website (www.innovationgaragesg.com/projects)
Facebook Page (https://www.facebook.com/Coding1234/)
The Program will be Conducted over 2 Days on Weekends on Saturday and Sunday.
EACH DAY LESSON WILL BE CONDUCTED FOR 3 HOURS EACH AND 6 HOURS IN TOTAL
(10 AM TO 11.30 AM /12.30PM TO 1.30PM (LUNCH)/1.30PM TO 3PM)
CLASS SIZE WILL BE A MAXIMUM OF 5 STUDENTS
Participants will Learn
: How Maths and Science can Come Alive
: Basic Introduction to Computer Programming
: Fundamentals of Coding and Robotics
: Fundamentals of Artificial Intelligence
: Program Colourful RGB Lights
: Program Emotional Intelligence to mBot
: Create LED Patterns (Pattern Recognition)
: Explore Sensors such as Ultrasonic and Light
: Explore Robotics Concepts such as Obstacle Avoidance
Skills Development
: Critical Reasoning Skills
: Computational Thinking
: Logical Thinking
We Highly Encourage Parents to sit in the Class for the Workshops.
Kindly Bring Your Laptops preferably Windows Laptop.
We also have the Online Zoom Option where the Zoom will be sent to you.
Parents who would like Online Zoom or In Session Class can
Contact Gabriel at 96530164
Have a Great Week ahead !!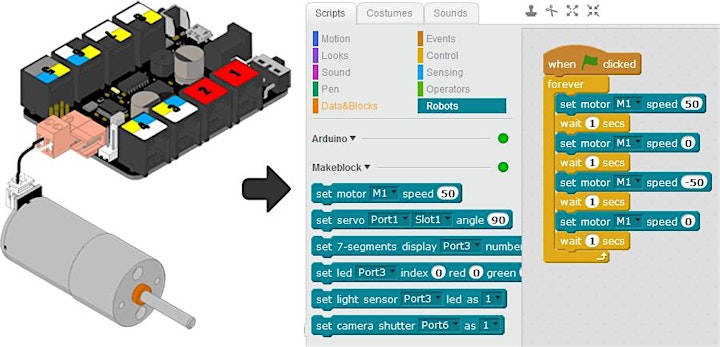 Students will be learning the Fundmentals of Coding through Coding and Robotics
Innovation Garage Corporate Video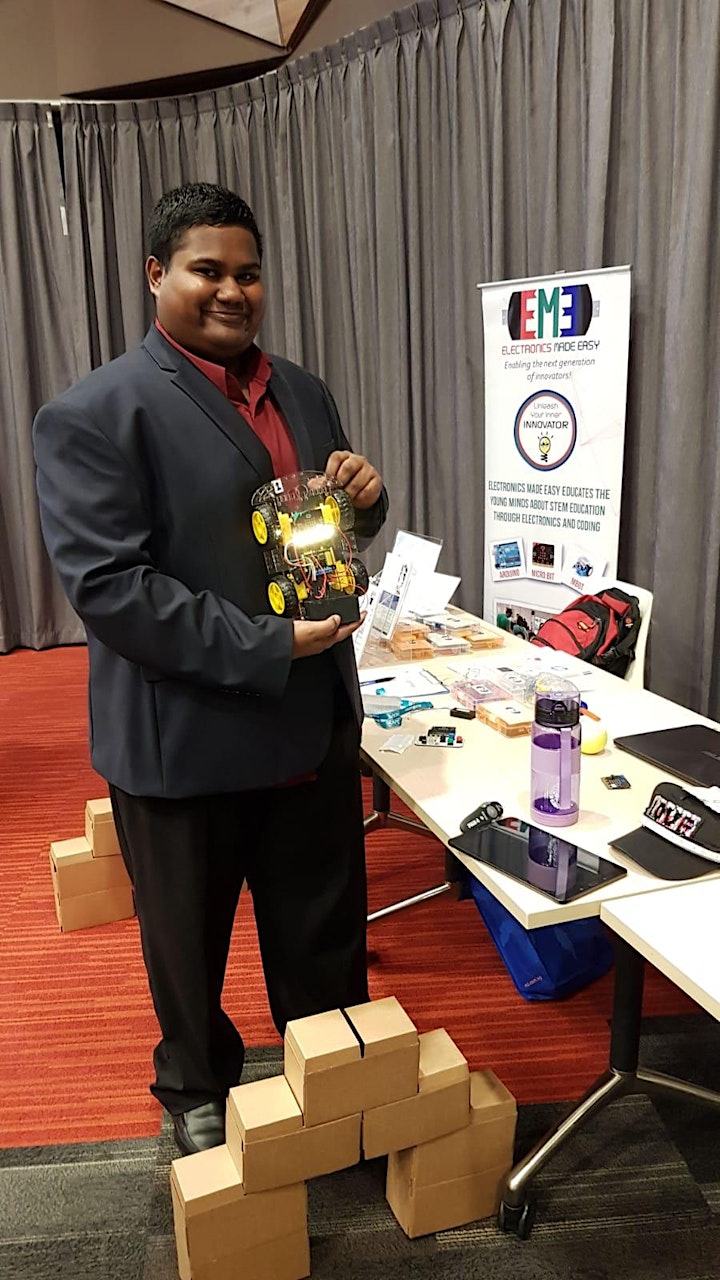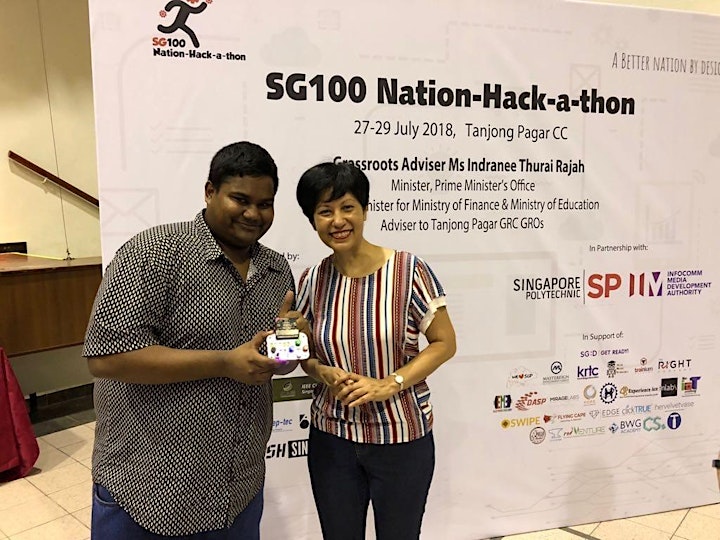 Gabriel Joachim Perumal is the Founder of Innovation Garage.
He believes Every Child has the Potential to Turn their Ideas into Reality and become a Innovator that Create an Impact to make the World a Better Place to Live in.
He has a Experience of 7 Years as an Educator and also one of the Youngest Adjunct Lecturer at Singapore Polytechnic which is his Alma Mater.
He has Taught Over 1000 Students and has Collaborated with Prestigious Companies such as HP and Government Agencies like Singapore Science Centre and Conducted Programs for Primary and Secondary School Students.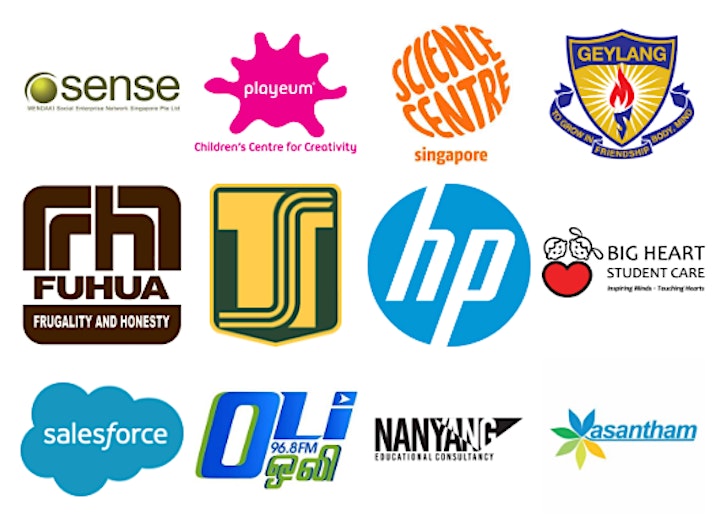 Innovation Garage has an made an Impact in the Lives of the Students with Phenomenal Companies such as Salesforce,HP and also Government Agencies such as SCAPE and SINGAPORE SCIENCE CENTRE.
Frequently Asked Questions
1. My child is younger than 8, can he join this course?
It is recommended that every child should join the workshop with a Parent.
SO YES WE WOULD LOVE YOUR CHILD TO BE PART OF THE EXPERIENCE !!
2. I've enrolled my child, what will he/she need to bring?
Kindly Bring along your Laptop so that the child can Continue Learning after the Lesson, but you may want to bring a jacket and light snacks in case he/she gets hungry.
3. Can Parents Choose between Online and Offline Options?
Yes you can !!
We have the Zoom Option where the Lessons can be done Online from the Comfort of Your Home and also have some Parent-Child Bonding.
We also have the Venue Option where you can come to our Republic Plaza Venue which is Located Near Raffles Place MRT.
Still curious? Ring us at +65 96530164 - we'd love to chat.
Or email us: gabriel@innovationgaragesg.com