Description
REVIEWS FROM PAST PARTICIPANTS
"My love and I had a very good experience with Wenlin. She is a very professional, talented and kindly person. Can't wait again to have the opportunity to attend her workshop!"
-Tatiana from Brazil, Partner Yoga Workshop @ Singapore.

"The class with Wenlin was a really memorable experience. I felt my body thanked me for it: it wasn't overdosed or hard; it wasn't too lightweight either. I feel 'hungry' to continue practising yoga..."
- Paul from Ukraine, Strong Soft supple Workshop @ Fabrika,Tbilisi, Georgia

"Wenlin's (yoga) classes are beautiful. I enjoyed them very much."
- Russell from Australia, Yoga workshop @ Obonjan Private Island Resort, Croatia
--------------------------------------
Escape the hustle & bustle of city life, reclaim calm in your mind and nourish your body in this affordable, no-frills 2 Day 1 Night stay in St John's island with Yoga & Mindfulness Instructor Wenlin Tan & Behavioural researcher Luca Dell'Anna. We will start on Friday afternoon and finish on Saturday Morning.
==========================
SCHEDULE (TBC):
Friday: (take the 2pm ferry) 3pm arrival, Opening circle, Body Yoga workshop, Snacks, Mind Workshop, Dinner, Closing Evening meditation.
Saturday: Morning Yoga & Closing circle, Breakfast, Check out & departure at 10am.
==========================
PROGRAM HIGHLIGHTS:
YOGA
BODY: Grow your Body, Grow your mind:
* Somatic Vinyasa Yoga: Experienced Yoga instructor Wenlin Tan will guide you through a Vinyasa yoga practice that incorporates somatic movement therapy to create spaciousness and fluidity in your body and mind. Wenlin is a resident instructor at YogaUnion, the largest studio in Turin, Italy and has taught workshops and classes at private resorts such as Obonjan Private island and Brighton Yoga Festival. More about Wenlin
* Meditation and Pranayama: Through connecting with the breath and turning within, explore and find a way to observe fluctuations of the mind. Make peace with yourself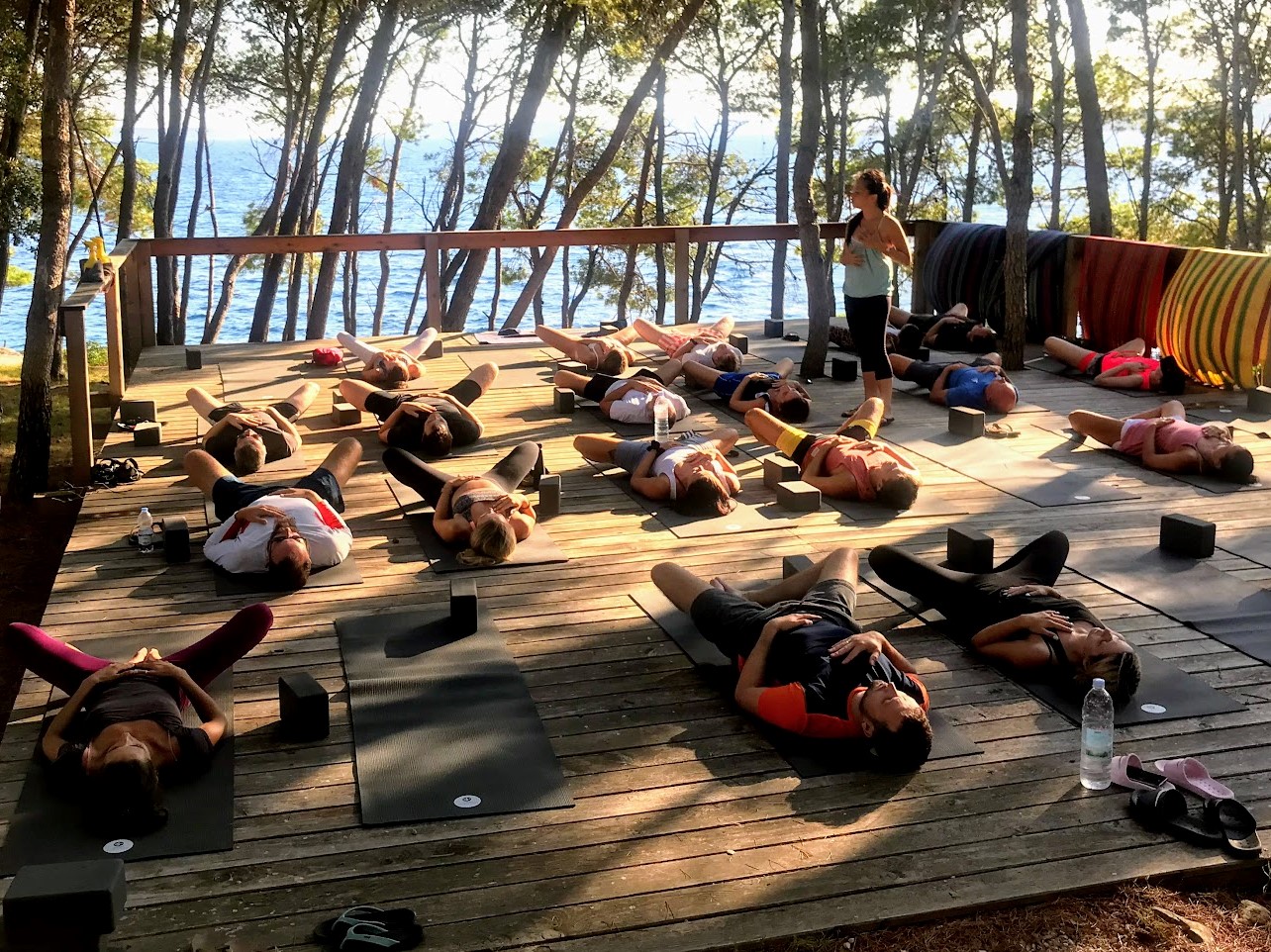 PSYCHOLOGY
MIND: Becoming Self-taught:
*Ignite growth: Published author of 5 books and behavioural researcher Luca DellAnna will guide you through a behavioural psychology workshop on about feedback loops, Metapractice, how to improve your practice so you can create and sustain Growth in your skills and career. This workshop has been previously held across Europe in Bucharest, Istanbul and Tbilisi. More about Luca

==========================
PRICING & ROOM ARRANGEMENTS:
All rooms are air-conditioned, 2 shared bathrooms/toilets. Rooms come with disposable linen. You may want to bring your own sleeping bag or blanket for added comfort. Limited to 8 slots only, first come first serve basis.
- Single room (1 single bed)
- Twin/Triple sharing room (2 or 3 single beds)
INCLUDED:
- Accommodation in rustic island retreat (2D1 night)
- 2 Healthy, delicious meals, snacks & drinks (Water/coffee/tea)
- MIND: Behavioural psychology workshop
- BODY: Yoga/Somatic movement practice
- Guided breathwork (pranayama) and meditation
NOT INCLUDED:
- Transport to and back from Singapore to island. Click here for ferry details.
- Yoga mat (please bring your own, or a mat can be rented for $10)
- Towels, toiletries (please bring your own)
$160 Single (1 single bed, whole room for yourself)
$120 Twin/Triple sharing (2 single beds or 3 single beds)
If you have any questions about the retreat, please contact Wenlin