Unlock the healthiest and wealthiest version of yourself, let Strategic Alliance and UrbanElite Pilates show you how!
About this event
IMPORTANT NOTE
Stretch your 'stay home blues' away with us in a dynamic session conducted by UrbanElite Pilates, which incorporates the use of a simple tennis ball. Do join us in your athletic gear and get your tennis ball ready!
For those who register before Wednesday, 13th Oct 2021 at 3PM, a complimentary tennis ball will be delivered right to your doorstop before the event.
HIGHLIGHTS
Dynamic Stretching & Trigger Point Release Techniques
Dynamic stretches are active movements that warm up your joints and muscles. This helps you to increase your range of motion before starting any exercise. The trigger point release techniques, on the other hand, help you to release specific tensions in your body that cause stiffness and aches in the neck, shoulders, middle and lower back, and buttocks. By doing so, you can improve your flexibility and mobility, which lead to a better quality of life.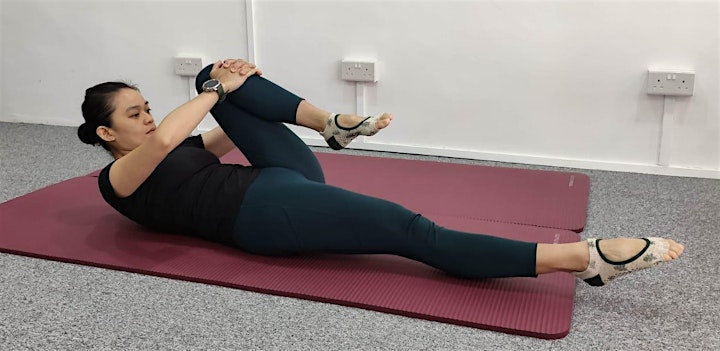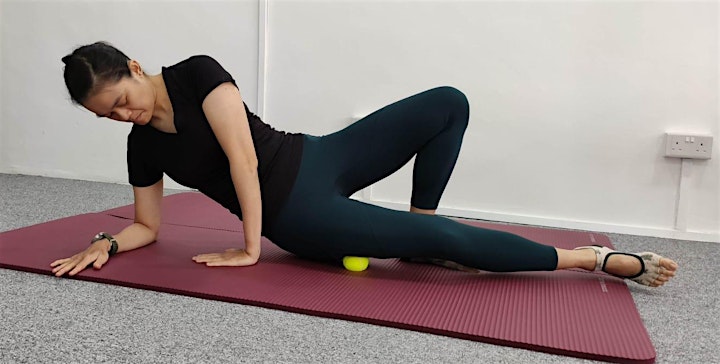 Learn more about the instructors and studio.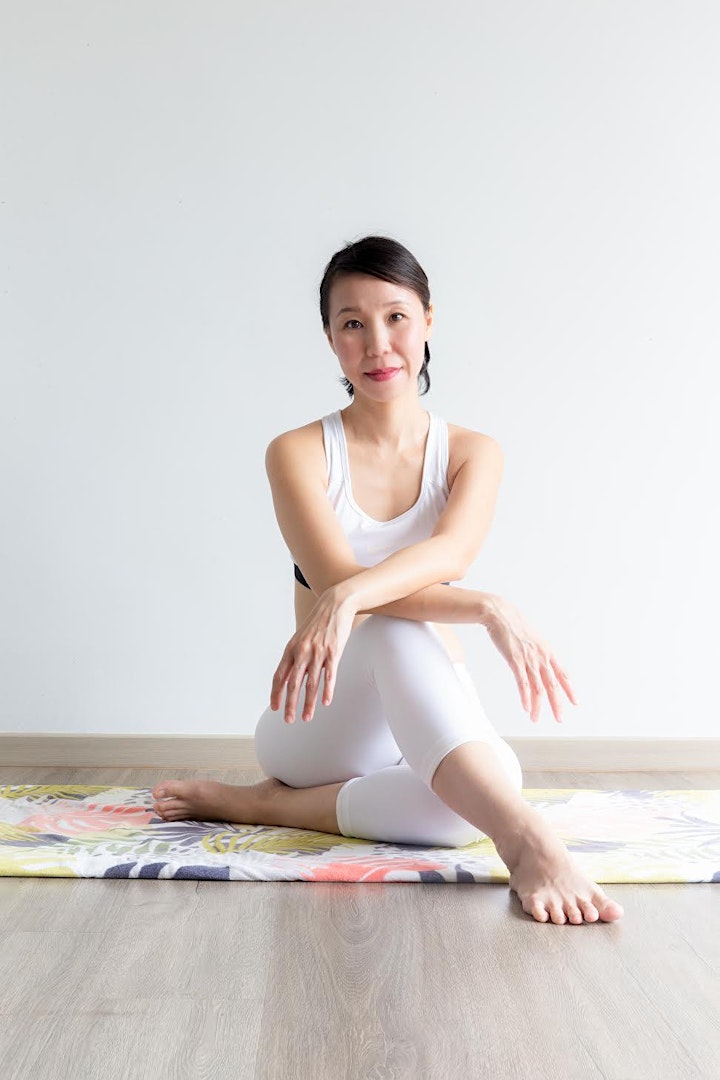 Cindy Yee, Principal Pilates Teacher
Cindy is an energetic teacher with a strong anatomic background in Pilates and Movement. With more than a decade of experience helping people reach their specific fitness goals, she is constantly equipping herself with the latest techniques in the field of movement and rehabilitation.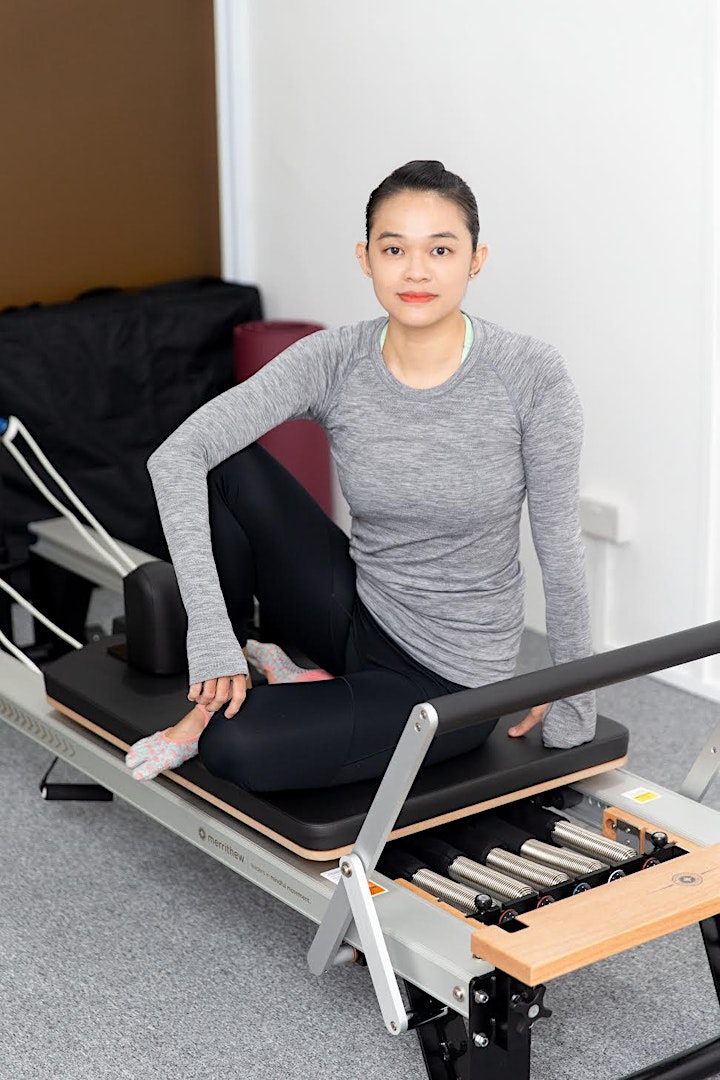 Julienne Ng, Pilates Teacher and Sports Massage Therapist
Julienne is a strong believer that "Physical fitness is the first requisite of happiness." as quoted by Joseph H. Pilates. Having being actively-involved in competitive sports, Julienne's passion is to assist and enable others to cultivate their own body awareness like how she did through Pilates.
The Studio
Founder Cindy Yee started UrbanElite Pilates because they saw a lack in basic anatomy and movement education in the general public. Many people are not aware of their body compensation patterns (body misalignment) when aches and pains occurs.
UrbanElite Pilates provides total-body functional training to improve flexibility, mobility, and strength. The movements benefit in realigning your body posture to prevent injuries and enhance the quality of life.
Strategic Alliance is a group of dynamic and vibrant entrepreneurs who envision to become a leading organisation with a strategic network of professionals providing excellent financial solutions.
We put your interests first and strive to not only help you achieve your financial goals, but also to enhance your quality of life. Health is wealth - we hope you enjoy the session we have put together for you!
PROMOTIONS
Enjoy exclusive promotions when you sign up for this event. Act fast, as redemptions are limited! Terms and conditions apply.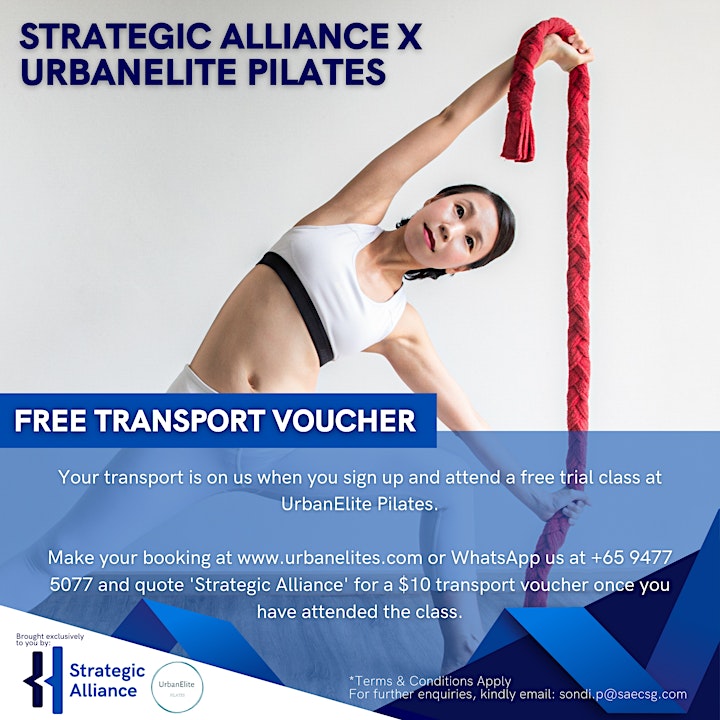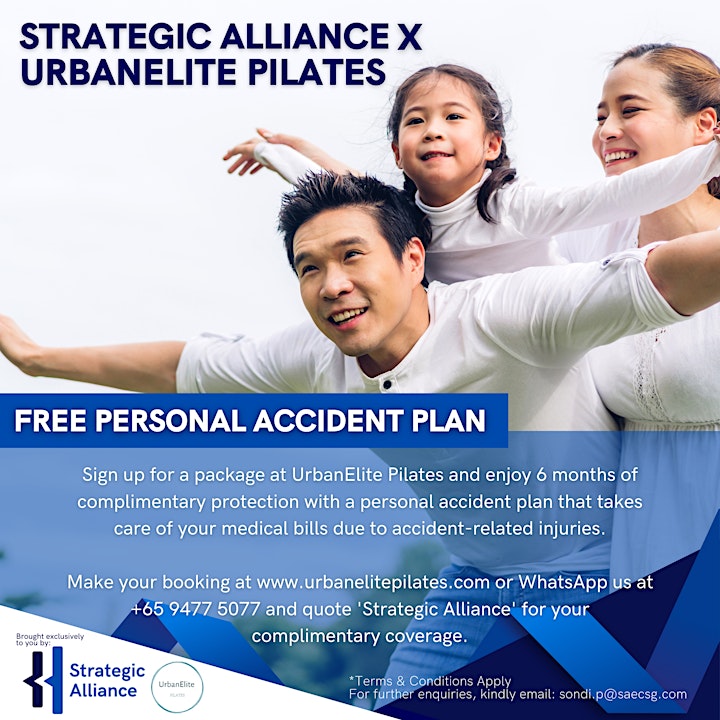 ENQUIRIES
sondi.p@saecsg.com