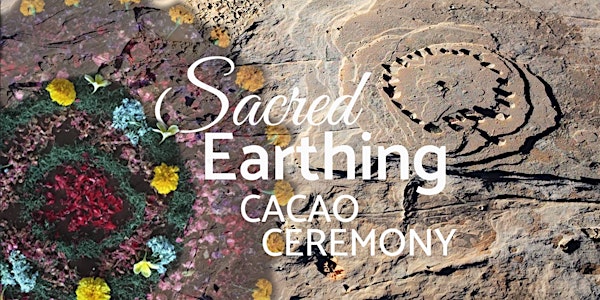 Sacred Earthing .:. Cacao Ceremony
This is a known potent time to sit in communal meditation. To reflect on what we give energy to — as sovereign beings in a unified field!
When and where
Location
Altered States 66 Kampong Bugis #04-00 Singapore, 338987 Singapore
Refund Policy
Refunds up to 7 days before event
About this event
Opening the evening with an intentional pineal-nourishing cacao drink, sourced reliably and ethically from Davao, Southern Philippines, and Bali, Indonesia; we experience the medicine of cacao ceremonially to ground and commune with the earth and heart. This is an opportunity to journey collectively through an embodied practice of guided visualization, movement meditation, and immerse oneself in a sound bath of heart songs and drums.
Holding this sacred space will be Chloe and Omsira, with a deep reverence for the earth and sky and balance of the masculine and feminine.
Chloe is guided by her ancestry and the wild and wise spirit of the feminine. She works with an intention to enliven our connection to nature within for all, through her creative labour of Body as Earth. Omsira honors his spiritual pastlives and the ancient wisdom that lives within him, sharing his light transmissions, activating cellular remembering from his recent upgrades from land-working in Egypt.
Navigating with the constellations, the Moon enters Aries, bringing more optimism and energy to be more accomplished in our inner work and self-support. After being anointed by the presence of Leo and the Spiritual Sun, Sirius; we are now called to choose to work more deeply and intimately with our own childlikeness, as our Great Mother invites us to earth and ground any repressed traumas through lighthearted expression, creative play, and connection.
Universally, this is a known potent time to sit in communal meditation. To reflect on what we give energy to — through the choices we make, and the vibratory signatures emitted into our living bodies. Let's radiate to our hearts' content as sovereign beings in a unified field!
This Ceremony is part of an elemental series, occurring monthly for the rest of 2022. These sacred medicine experiences invite and invoke integration of light and shadow polarities within, to reach a state of heart-grounded stillness; connecting earth in our bodies, and sky in our spirits.