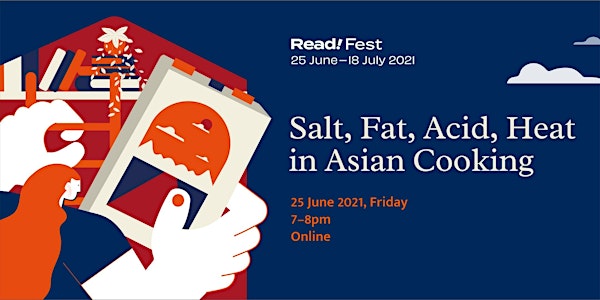 Salt, Fat, Acid, Heat in Asian Cooking | Read! Fest
Join two local food experts as they discuss chef and food writer Samin Nosrat's book in the context of Asian cuisine.
About this event
About the Programme/Event
In her international bestseller, Salt, Fat, Acid, Heat: Mastering the Elements of Good Cooking, Samin Nosrat simplifies the science of cooking down to four main elements. Though she intended the book to act as a universal guide, each cuisine comes with its own unique set of rules for good cooking. Join this chat between two local food experts as they discuss how much of Nosrat's advice applies to Asian cooking.
About the Speakers
Pamelia Chia is a Singaporean born and raised chef and author of the bestselling cookbook Wet Market to Table. She has worked in restaurants in Singapore and Australia, including Candlenut and Carlton Wine Room. The celebration and preservation of Singapore's food heritage being her passion, she launched Singapore Noodles as a go-to destination for anyone to discover real Singaporean food.
Chef Devagi Sanmugam, known widely as 'Spice Queen', is one of Singapore's most dynamic and talented food personalities. Chef Devagi has worked closely with experts from giant spice companies developing recipes and blends for them, and for other customers with all levels of cooking experience. An accomplished authority on Asian food scene and a professional spice blender, she has also written and co-authored 22 cookbooks. If she is not teaching or writing a book, she is busy with cooking for or at private dinners or gastro travelling.
Title Tie-up 
This programme is based on Salt, Fat, Acid, Heat: Mastering the Elements of Good Cooking, a Read! Fest featured title. Borrow the title here.
For other programmes related to this title, visit go.gov.sg/salt
For the full listing of Read! Fest programmes, visit go.gov.sg/readfest21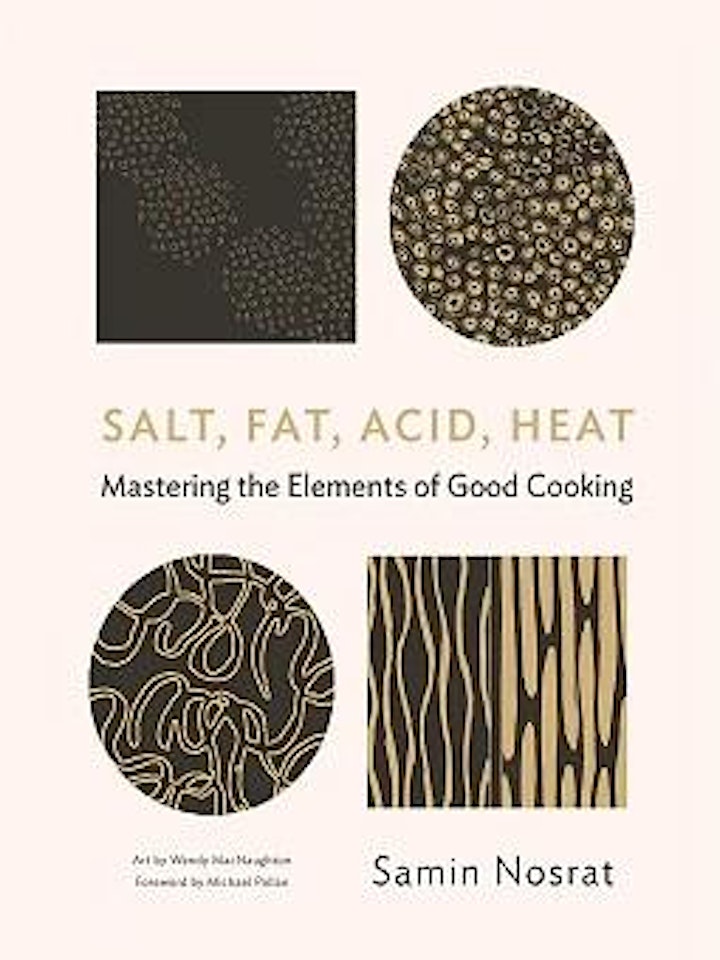 About Read! Fest 2021
Read! Fest 2021 invites you on a forward-looking journey of self-discovery. With the theme of Reboot, take a moment to re-examine and refresh your lenses on day-to-day aspects that shape our lives.
Anchored by 12 key books and topics, Read! Fest will host over 60 programmes – from talks by world-renowned authors to workshops and experiences – each curated to immerse you in a world of thoughtful ideas for our time.
From myths and minimalism to work and womanhood, stretch out to explore new worlds and perspectives. Where will you find yourself?
For more info, visit go.gov.sg/nrm-readfest21. 
Online Programme/Event Administrative Information
This programme is conducted entirely online. You may access Zoom via the app or using a web browser
Please ensure that you enter a valid email address as you will receive an email with the link to the online programme/event near the day of the programme/event
The link of the programme should not be shared with others
Do ensure you have a strong internet connection. Using your mobile data is not recommended
The National Library Board, Singapore (NLB) reserves the right in its absolute discretion to disqualify or refuse admission to any registrant without any reason and notice